Theresa May given one-month deadline to end secrecy on her Brexit strategy
Unanswered questions about membership of the EU's single market and customs union – and plans for a 'transitional deal' – must be set out by the middle of February, a committee of MPs says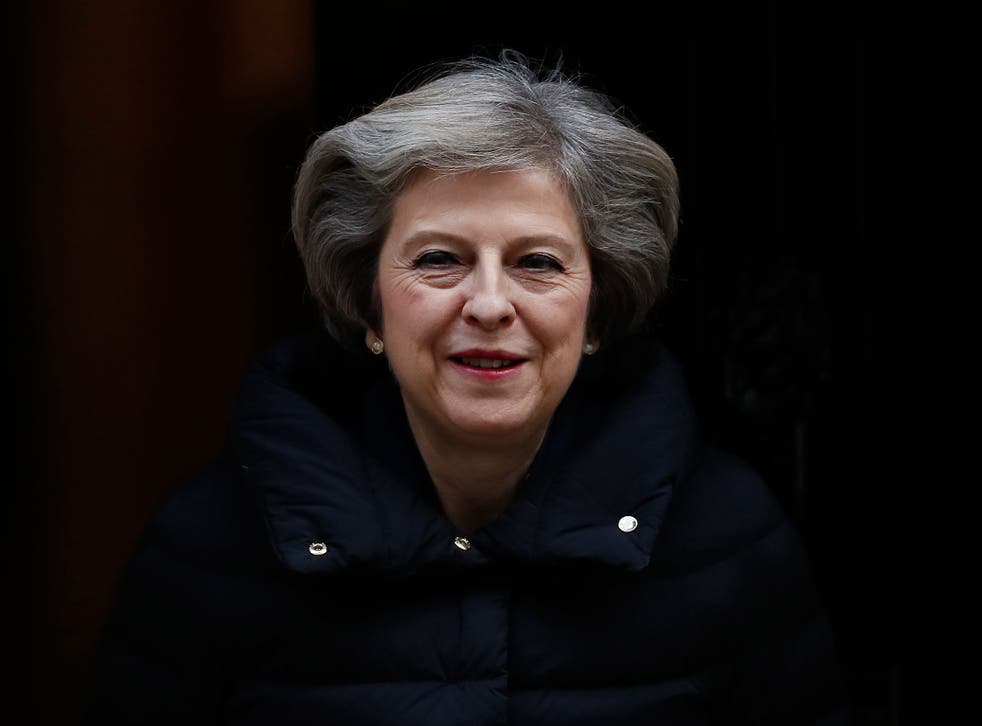 Theresa May has been given a one-month deadline to finally end the secrecy surrounding her Brexit strategy, a hard-hitting report by MPs revealed today.
Crucial issues including membership of the EU's single market and customs union – and plans for a "transitional deal" – must be revealed by the middle of February, they say.
The Prime Minister is also told to guarantee her promised Brexit plan is a fully fleshed-out White Paper, rather than a rumoured brief note.
Theresa May avoids directly answering four questions in a row on Brexit
And she is warned of the stark "cliff edge" danger to businesses if Britain crashes out of the EU with no deal at all, in 2019 – a scenario favoured by some hardline Tory MPs.
It would be "extremely disruptive" and could lead to some firms "re-locating out of the UK or investing elsewhere in future", the report says.
It is the first issued by the Commons' new cross-party Brexit Select Committee, whose members include prominent Tory Leave supporters Michael Gove, Dominic Raab and Peter Lilley.
The committee also demands that Parliament is granted a vote on the final Brexit deal – after the Prime Minister hinted she would deny one.
Hilary Benn, its Labour chairman, said: "This is going to be a hugely complex task and the outcome will affect us all.
"The Government needs to publish its Brexit plan by mid-February at the latest, including its position on membership of the Single Market and the Customs Union, so that it can be scrutinised by Parliament and the public."
Later than mid-February would deny MPs sufficient time to debate and vote on the plan before the Prime Minister kicks off negotiations by tabling Article 50 at the end of March.
Ms May should "seek appropriate transitional arrangements in the interests of business", if no final trade deal could be concluded by the time Britain leaves the EU, probably in 2019, Mr Benn said.
And he added: "Whatever deal is concluded, Parliament must be given a vote on it and the Government should make this clear now."
The report is released three days before the Prime Minister's long-awaited Brexit speech, during which she has promised to reveal "more details".
However, many MPs fear and expect that she will continue to fall back on slogans about her ambition to secure the "best possible deal" for Britain – rather than set out her negotiating strategy.
Earlier this week, Ms May refused to confirm she intends to pull Britain out of the single market, despite saying she would not "keep bits of membership of the EU".
Even her hints were enough to send the pound to its lowest level since October, as the markets interpreted her remarks as evidence of a looming "hard Brexit".
Unsurprisingly, the 21-strong committee – with both Leave and Remain backers – does not reach a view on whether Britain should stay in the single market or customs union.
However, its unanimous report does use stark language to raise the threat of the "cliff edge", something Ms May herself appeared to recognise in a speech last year.
If Britain leaves the EU's trading arrangements – and cannot strike a new deal within two years – it will fall back on World Trade Organisation (WTO) rules.
This, the committee points out, will mean hefty export tariffs on, for example, dairy products (36 per cent), cars (ten per cent), food and drink (20 per cent) and clothing and textiles (10-20 per cent).
The report reads: "A "cliff edge" change in circumstances could be extremely disruptive in some sectors to businesses both in the UK and in the EU."
A transitional deal is also needed to ensure "mutually beneficial cooperation on defence, foreign policy, security, financial crime and the fight against terrorism is not brought to an abrupt end by Brexit".
The report also argues it is "essential" that the stability of Northern Ireland – already facing a snap election, after power-sharing broke down – is not jeopardised by EU withdrawal.
The devolved administrations in Scotland, Wales and Northern Ireland, as well as the English regions, must be "duly involved" in the process and have their views taken into account.
Mr Benn added: "We're not asking the Government to give away its red lines or negotiating fall back positions, but we do want clarity on its broad aims."
Join our new commenting forum
Join thought-provoking conversations, follow other Independent readers and see their replies