The most important meals in political history
After Boris Johnson's slap-up feed in Brussels was dubbed Brexit 'last supper', Adam Forrest takes a look back at some other world-changing dinners
Thursday 10 December 2020 14:21 GMT
Comments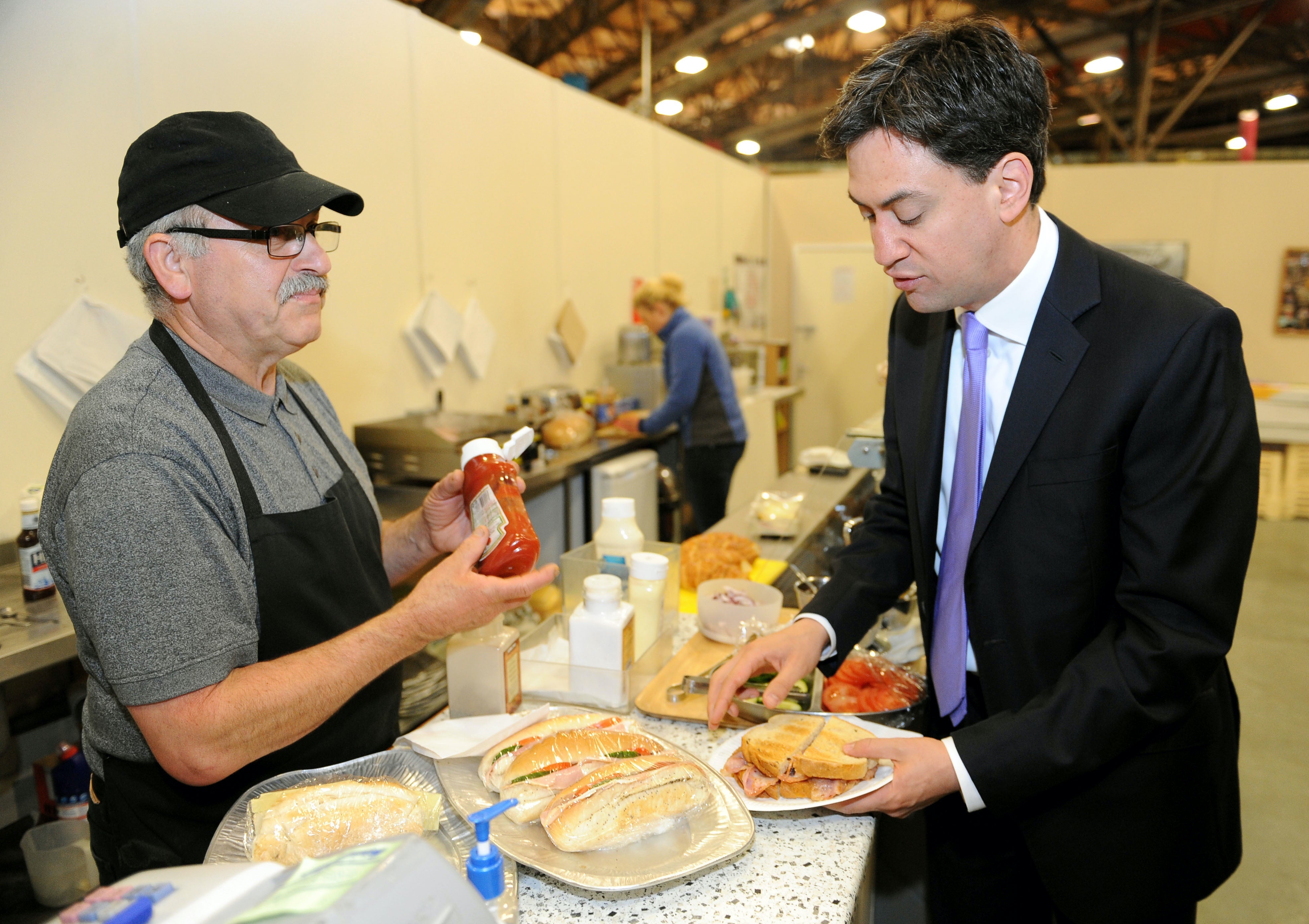 It looks like Boris Johnson's three-course meal with EU Commission boss Ursula von der Leyen in Brussels could amount to a historic "last supper" – the final, fateful moment it became clear a Brexit trade deal was destined to die.
The pair tucked into pumpkin soup with scallops, then steamed turbot and mashed potatoes, followed by pavlova with exotic fruit for pudding. The fish starter and fish main course were painfully ironic – since neither side have been able to digest the other's demands on fishing rights.  But they left no room for compromise, with both sides sounding extremely downbeat on the chances of an agreement afterwards.
Winston Churchill once referred to as "dining diplomacy", believing healthy compromises could be made over a hearty feed. But some repasts have pushed nations apart. Here, we take a look back at some of the meals which changed the course of political history.
Hamilton's dinner table bargain
In June of 1790, Thomas Jefferson and Alexander Hamilton agreed to have dinner together after bumping into one another in then-temporary capital New York City. Jefferson then invited along James Madison, who had been trying to relocate the capital south of the Potomac River. The slap-up meal led to a historic compromise: the federal government would assume state debts (as Hamilton wanted) and Washington DC became America's capital (as Madison desired). It was marked in the musical Hamilton with the song The Room Where It Happens.
Franz Ferdinand's final meal
Archduke Franz Ferdinand's dinner at a hotel outside Sarajevo on 27 June 1914 is possibly the most crucial of the 20th century. Ferdinand was told of rumours about a planned attempt on his life – so announced he would skip a visit to Sarajevo and go home to Vienna instead. But during the huge meal he was persuaded it was worth visiting the city as planned. "It could be argued that nine extravagant courses and six opulent wines may have helped to weaken Ferdinand's resolve – against his better judgment the Archduke gave in," wrote Struan Stevenson, author of Course of History: Ten Meals Which Changed the World. The archduke was shot the following day, sparking the events which led to the First World War.
Anschluss over luncheon
When Adolf Hitler sat down for dinner with Austrian chancellor Kurt von Schuschnigg for dinner in February 1938, it wasn't exactly a meeting of minds. Hitler demanded that Von Schuschnigg surrender his country's independence to the Nazis. The Austrian was coerced into signing the "agreement" following the meal at Hitler's own residence in Bergof – but the Fuhrer did make a concession with the menu. Hitler is thought to have made sure pork sausages and sauerkraut were available for Von Schuschnigg – even though the dictator was a strict vegetarian and ate barley broth and semolina noodles.
Nixon's 'chopstick diplomacy' in China  
In February 1972 American president Richard Nixon and Chinese premier Zhou Enlai managed to forge an agreement in Beijing which opened up a whole new era in US-Sino relations. It happened over a banquet broadcast live on US television. The feast saw Nixon tuck into dumplings, shark fins and duck slices. It was dubbed "chopstick diplomacy" – the centrepiece of the trip which helped ease tensions between the two superpowers. Steven Spielberg's company Amblin is making a movie about it entitled The Great Banquet.
Blair, Brown and the Granita pact
A May 1994 dinner meeting between Tony Blair and Gordon Brown at the Granita restaurant is now part of British political legend. It was over a meal at the swanky fusion eatery in Islington that a gentleman's agreement was said to be struck: Blair would become leader first, before handing over to Brown at some point during a presumed reign at No 10. Blair always denied the existence of any agreement, but Brown admitted in 2010 there had been one – though he said it happened in the days leading up to their meeting at Granita. The meal is still part of New Labour mythology – and was even made into TV movie called The Deal, starring Michael Sheen as Blair and David Morrisey as Brown.
Ed Miliband struggles with a bacon sandwich
Ed Miliband must still rue the fateful day in May 2014 that he ordered a bacon sarnie at New Covent Garden Market's cafe. The then-Labour leader, out campaigning for local elections, visibly struggled to munch through the thick bread, bacon, butter and grease – and assembled photographers took a keen interest. When Miliband's advisers saw what was happening, they snatched the sandwich away from him. But it was too late. Damage done.
The sarnie struggle pictures were everywhere for well over a year, and featured mockingly on The Sun's front page on the day before the 2015 general election. it became a defining moment in his political career. Was it the defining moment? "To say that was the reason we lost the election, I just don't buy it," Miliband said later – but admitted it was a regret. It became part of political lore that Ed Miliband failed to connect with ordinary people because he couldn't eat a bacon sandwich properly.
Join our commenting forum
Join thought-provoking conversations, follow other Independent readers and see their replies