Boris Johnson blames hauliers for Brexit shortage of lorry drivers
But Road Haulage Association says process described by prime minister simply 'doesn't exist'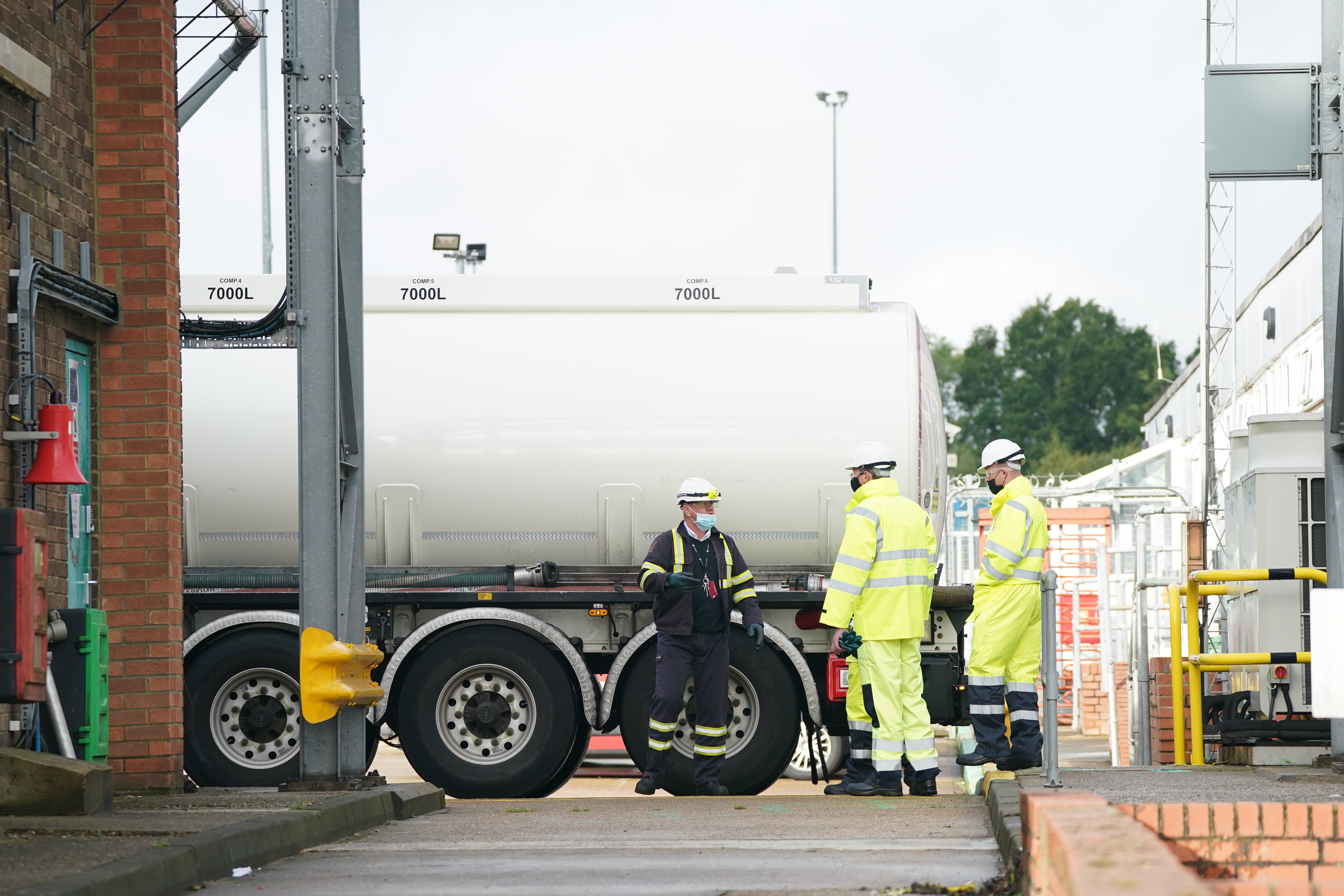 Boris Johnson has been dragged into a conference row with the road haulage industry over who is to blame for the shortage of lorry drivers wreaking havoc on Britain's economy.
Doing the rounds with broadcasters on Tuesday morning the prime minister said conditions were too poor for lorry drivers and claimed employers were responsible for the low uptake of emergency visas.
Just 127 people have applied for the government's temporary visa scheme to recruit more fuel tanker drivers – whose absence is causing empty shelves and fuel shortages across the UK. The UK has an estimated shortfall of 100,000 HGV drivers.
The main factor behind the labour shortage is the government's hard Brexit deal, which ended free movement and stripped workers of their rights to come to Britain on a permanent basis.
The government claims there is a "global shortage" of drivers but no such effects have been seen in other European countries.
After the problems began to emerge the government offered temporary three month visas for drivers – but the industry warned that it was unlikely many people would uproot their live at short notice lives for temporary, difficult work.
The prime minister told BBC Breakfast: "What we said to the road haulage industry was: 'Fine, give us the names of the drivers that you want to bring in and we will sort out the visas, you've got another 5,000 visas' They only produced 127 names so far. What that shows is the global shortage."
But the Road Haulage Association said the prime minister's account was false and that this was not the way recruitment had worked.
"There isn't a database of lorry drivers with names attached to them and want to work in Britain that British lorry firms can tap into and say, 'we'll have that one, that one, that one or that one'. It doesn't work like that, it doesn't exist," said RHA policy chief Rod McKenzie.
"The only way it works is the government advertises that short-term visas are available, Europeans think about it, decide whether they want to or don't want to, and act accordingly. And, clearly, only 127 to date have acted accordingly."
He added: "Why would you give up a well-paid job in Europe to come and drive a truck in Britain for a very short period of time when you have to get a six-month let on a flat and go through all the hassle, initially to be chucked out on Christmas Eve, but now, we're told, for a bit later?
"It is not an attractive offer and, effectively, what Europeans have done is kind of vote with their feet on that."
Boris Johnson's Brexit deal ended free movement as well as the UK's membership of the single market and customs union, adding extra frictions to trade with Europe.
Join our commenting forum
Join thought-provoking conversations, follow other Independent readers and see their replies