Boris Johnson needs to get real about Brexit, says former Tory minister
'I think Boris should understand the consequences of us leaving the single market and the customs union,' says Anna Soubry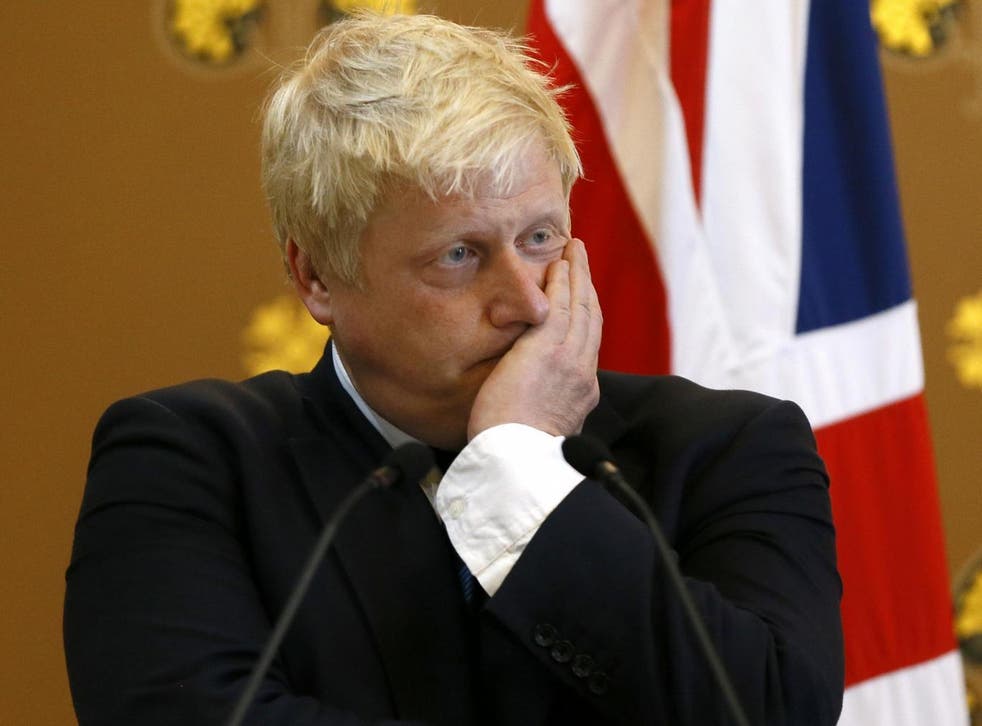 Boris Johnson needs to "get real" about the consequences of Brexit, a Tory former minister has said.
Anna Soubry revealed she would not attempt to block Brexit by voting against triggering Article 50 of the EU treaties in the Commons but told Leave supporters they need to be more realistic about the consequences.
The Remain-supporting MP insisted immigration was unlikely to come down after Brexit as the UK economy needed foreign workers to fill job vacancies, citing this week's employment statistics.
On Mr Johnson, she told the Guardian: "We actually now have a Foreign Secretary who said the EU tells us what quantity of bananas we're allowed to buy. It's just b*******. And that's the problem."
Ms Soubry also criticised Mr Johnson for getting into a row with Italy by suggesting the country should back a generous Brexit deal for the UK to avoid losing sales of its prosecco sparkling wine.
"I think Boris should understand the consequences of us leaving the single market and the customs union," she said.
"Boris needs to talk to British businesses, as I do. Boris and the rest of his people need to get real."
She spoke as business leaders and trade bodies renewed calls for Theresa May to secure transitional trade arrangements to give companies a "back-up" and certainty in case a post-Brexit deal was not ratified before the UK left.
As research suggested EU free trade agreements (FTAs) took an average of six and a half years to complete, they urged the Prime Minister to take steps to ensure business was not harmed if the UK could not cut a deal before pulling out in 2019.
The Open Britain study showed that the 37 deals the EU has in place, covering more than 50 countries, took an average of four years to negotiate and two years to come into force.
The Canada-EU trade deal which was recently agreed took more than seven years to negotiate and is not in force.
By contrast, the UK will pull out of the EU following just two years of negotiations under the Article 50 process, which Mrs May has said she will trigger by April.
Business figures warned against rushing towards a deal which could harm Britain's economy and risk falling back on World Trade Organisation (WTO) rules, which would see tariffs introduced.
International Chamber of Commerce UK secretary general Chris Southworth said: "Despite concerns over a prolonged Brexit, there is a huge amount at stake in the negotiations, so it is far more important we get it right than try and squeeze the process into an unrealistic timeframe.
"Transitional arrangements would provide insurance and a safety net should timeframes overrun - and, importantly, give businesses confidence to plan ahead without fearing a sudden increase in cost or disruption.
"Transitional arrangements should provide a back-up - a sensible idea given the size, scale and complexity of the negotiations ahead."
Terry Scuoler, chief executive of EEF, which champions UK manufacturers and engineers, said: "This report emphasises the importance of reaching an agreement with the EU on exit terms, while also negotiating a clear transition period which will provide a little more clarity and reassurance that time will be given to get the complex issue of an FTA (free trade agreement) right.
UK news in pictures

Show all 50
"This all presupposes that we can reach an agreement on an orderly exit, securing tariff free access to the single market and no new customs barriers, which is a big priority for business."
Charlotte Holloway, policy director of techUK, which represents technology firms, said: "Tech firms of all sizes want to see an orderly exit from the EU that enables them to plan effectively and secure the future of their businesses, customers, investors and employees.
"Simply falling back on to WTO rules at the end of the Article 50 process would present businesses with huge uncertainties and would mean a very hard landing for the UK economy."
City of London Corporation policy chairman Mark Boleat said: "Brexit has brought with it a considerable amount of uncertainty for businesses and the services sector.
"This can result in important strategic business decisions being delayed and much needed investment postponed or withdrawn altogether.
"A transitional agreement would give businesses a greater degree of certainty and the time to make crucial decisions, which will ultimately support growth in both jobs and the economy."
Press Association
Register for free to continue reading
Registration is a free and easy way to support our truly independent journalism
By registering, you will also enjoy limited access to Premium articles, exclusive newsletters, commenting, and virtual events with our leading journalists
Already have an account? sign in
Join our new commenting forum
Join thought-provoking conversations, follow other Independent readers and see their replies