Brexit: Britons at risk of languishing for years in foreign jails when a key protection is lost, ministers warned
Exclusive: Warning that lengthy pre-trial detention in other EU countries – stamped out by Theresa May four years ago – is poised to return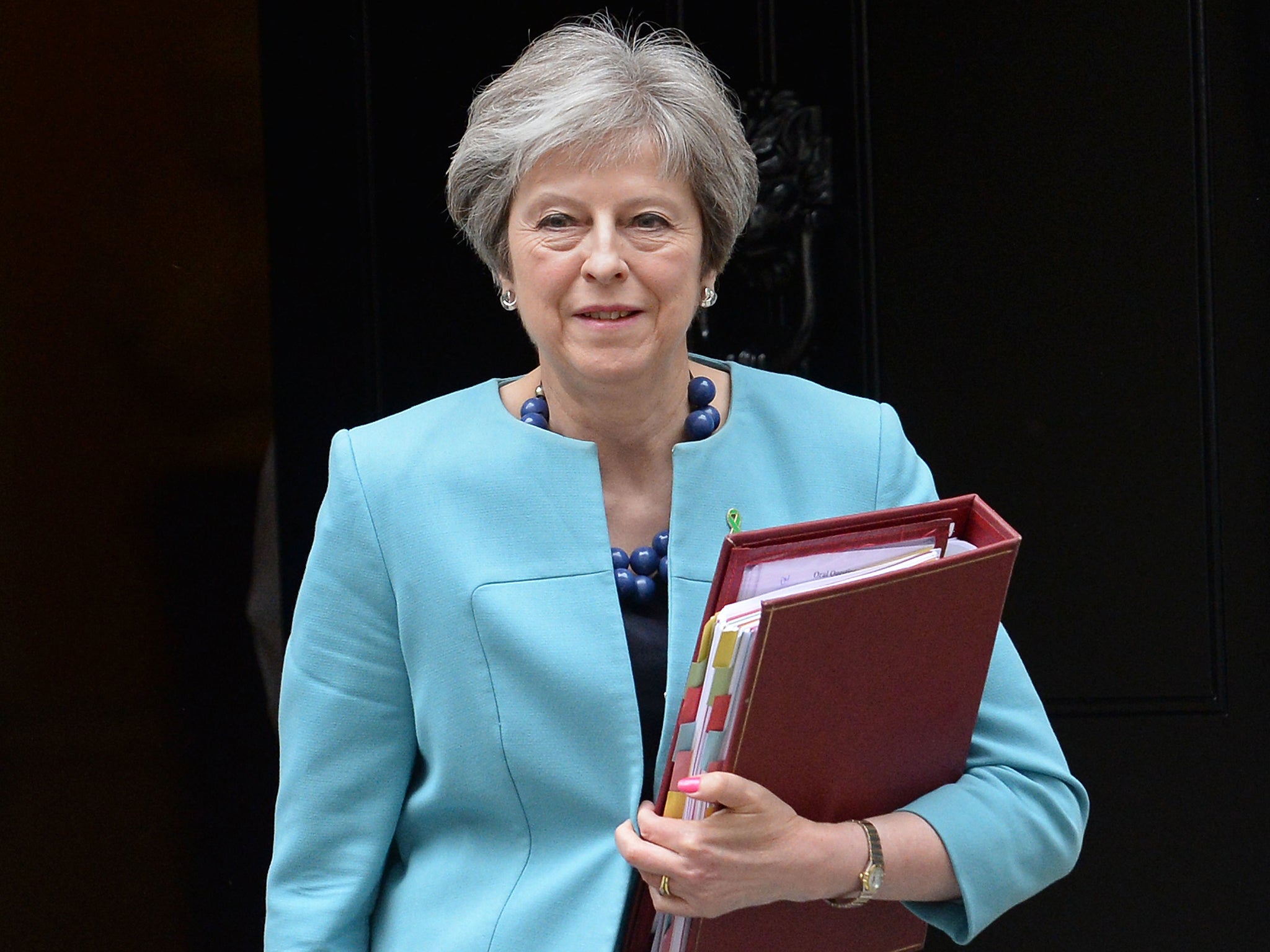 Britons will be at risk of languishing for years awaiting trial in a foreign jail when a crucial protection is lost after Brexit, ministers have been warned.
A safeguard to stamp out lengthy pre-trial detention in other EU countries – secured personally by Theresa May four years ago – is poised to disappear when the UK leaves, a leading extradition lawyer says.
A second hard-fought protection, to prevent extradition if a person can be tried in the UK for the alleged offence, is also likely to be removed, he and other legal experts predict.
The government is fighting to remain in the European Arrest Warrant (EAW) after Brexit – acknowledging it "plays a vital role" in fighting cross-border crime.
But Nick Vamos, a former head of extradition at the Crown Prosecution Service, told The Independent that the price would be the loss of Britain's unique safety net, curbing the powers of foreign courts.
Significantly, Michel Barnier, the EU's chief Brexit negotiator, recently warned "it cannot be business as usual" when talks finally start on a new security treaty.
MEPs have also said the UK must not be allowed to "pick and choose" which elements of the criminal justice setup it opts into – fearing a precedent for future treaties with other countries.
The biggest issues facing UK on leaving EU
Show all 8
Mr Vamos said: "There was a perceived problem that Britons were at risk of spending 18 months or two years awaiting trial in what might be a horrible foreign prison, before being acquitted – or maybe the trial wouldn't proceed.
"The UK was able to secure a protection against that while we were in the tent, adapting the European Arrest Warrant to better suit our own legal system.
"But, after Brexit day, when we are starting from scratch, I don't think there will be any incentive for the EU to agree we can still have that – to tolerate such divergence."
Mr Vamos said the second protection – used by alleged computer hacker Lauri Love to block his extradition to the US – was also at grave risk in any new security treaty.
"An ironic result of any new deal may be that it ties us closer to our EU neighbours than we ever were before," added Mr Vamos, now a partner at the law firm Peters & Peters Solicitors.
Ed Davey, the Liberal Democrat home affairs spokesman, said: "It would be humiliating for Theresa May to have to surrender on protections for British citizens she herself had only recently obtained.
"For the government to have to admit the European Arrest Warrant is a good thing we should keep must be difficult enough for Brexiteers to swallow. To have to keep this European policy and also give up important protections for British citizens leaves the Brexiteers looking utterly foolish."
And Mark Malloch-Brown, the chairman of the anti-Brexit Best for Britain group, warned: "This is another example of how we are so keen to get our sovereignty back that we end up giving it away at every turn"
Brexit so far: in pictures
Show all 53
The looming clash threatens embarrassment for the prime minister, who personally claimed the credit for securing the protections when home secretary.
At the time, Ms May's determination to keep the arrest warrant was threatened by a huge Tory backbench revolt – because of the belief that extradition of British citizens to other EU countries was too easy.
To calm the rebellion, she promised there would be no repeat of the notorious case of Andrew Symeou, a student who spent nearly a year in a maximum-security Greek prison before being acquitted of a manslaughter charge.
"Our reforms of the arrest warrant mean that, when the requesting country is not trial-ready, we will not extradite people," Ms May told MPs, in November 2014.
EU minister says little progress has been made on Brexit since March
It was now "possible for cases to be heard in the requesting country before an extradition hearing, either by video conference or by temporary transfer", she said.
Insisting it was "nonsense" to argue there was no oversight of arrest warrants, the then-home secretary added: "Thanks to our reforms, British judges are now better able to protect the interests of British citizens."
But Mr Vamos, the head of extradition at the CPS between 2012 and 2015, said other lawyers shared his view that Britain would have to "conform with the existing rules of the club" after Brexit.
Negotiations are yet to begin on a post-Brexit security treaty, because the cabinet must first agree a united position on the "divorce terms" that satisfies Brussels.
However, in proposals earlier this month, the UK made clear it viewed the arrest warrant as part of "crucial practical cooperation" it was desperate to keep.
The warrant had "transformed extradition and mutual legal assistance arrangements, moving away from more complex, lengthy and often frustrating old-fashioned processes", the document said.
It pointed to the help given in fighting terror, including a French man who trained with jihadists in Syria before staying with relatives in the UK to avoid prosecution in his home country.
"He was arrested on the EAW and surrendered to France just 47 days after his arrest. He was sentenced to 6 years in prison," the document said.
It also hailed the extra benefits for Britain, saying: "For every person arrested on a UK issued EAW, UK arrests 8 individuals on EU EAWs," it said.
A Government spokesperson said: "Both the UK and EU have made clear our shared commitment to keep all our citizens safe and continue the deep level of cooperation we have on security, law enforcement and criminal justice after Brexit.
"Security cooperation with the EU will continue through the implementation period up to December 2020 – and we are looking to secure a comprehensive new treaty on internal security cooperation that can begin directly after.
"The precise details of how this will work are of course a matter for negotiations with the EU but we continue to seek input from operational partners."
Join our commenting forum
Join thought-provoking conversations, follow other Independent readers and see their replies