EU referendum: Brexit campaigners shun Marine Le Pen's upcoming intervention
'We don't think she should come. We don't think her 'contribution' to the Brexit debate is helpful'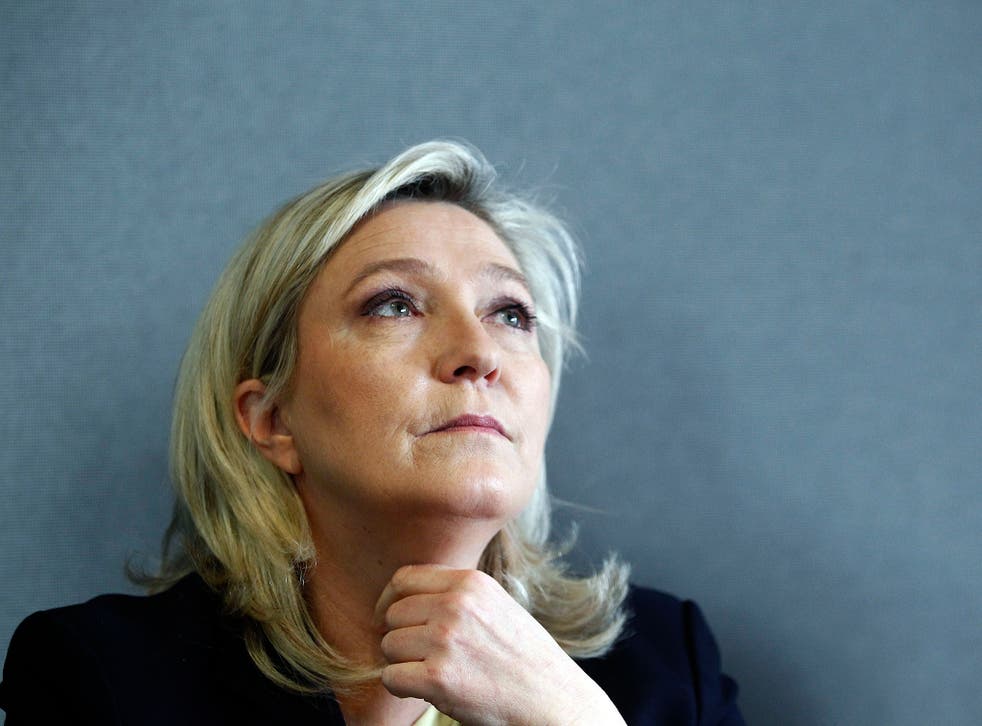 Brexit campaigners have shunned the leader of France's far-right Front National, Marine Le Pen, ahead of her controversial visit to Britain to express support for those wishing to leave the European Union.
It comes as the chief of the official Leave campaign wrote to the Home Secretary Theresa May calling for the controversial French politician to be banned from entering the UK.
Ms Le Pen, who has seized on the referendum in Britain to advance her own critical stance of Brussels, is an avid supporter of Brexit because she believes that it would start a chain reaction of decomposition of the European Union.
Her office has previously confirmed the visit was "under consideration" before Briton's head to the polling stations in June.
"We don't think she should come," a spokesman for Leave.EU told The Independent. They added: "We don't think her 'contribution' to the Brexit debate is helpful. Brits don't want these leaders lecturing them on how they should vote."
But the official campaign for Brexit, Vote Leave, has taken a much more hard-line approach with the leader of France's far-right.
Campaign chiefs have suggested the controversial politician should be banned from entering the UK because she spouted "divisive and inflammatory" views and her presence in the country would not be "conducive to the public good".
In the letter to Ms May co-chairwoman of Vote Leave and Labour MP Gisela Stuart, stated that far-right leader "previously made many divisive and inflammatory comments, including comparing Muslims praying in the street to the Nazi occupation of France.
"Accordingly, I urge you to exercise your powers under immigration legislation to refuse her admission into the country if and when she attempts to visit the UK."
The Home Secretary, however, said she does not comment on individual cases.
What has the EU ever done for us?

Show all 7
Conservative MP and Eurosceptic Jacob Rees-Mogg said to The Independent: "Miss Le Pen and Mr Obama are equally unhelpful to the sides they purport to support. The referendum is a matter for the British people who do not like being told what to do by self-interested non participants."
Ukip leader Nigel Farage told Sky News that he did not think an intervention by Ms Le Pen would be helpful to the Brexit campaign, but he opposed legally banning her.
Ahead of her visit to the UK, Ms Le Pen told a conference in Romania last weekend: "The British people will vote in two months; it's a key moment in European history."
"I want each people to be able to have their say on the subject … I hope that the French will also have a similar [exercise]," she added. "There has to be another model of cooperation between peoples; their history, sovereignty and freedom has to be respected."
Join our new commenting forum
Join thought-provoking conversations, follow other Independent readers and see their replies