Brexit can still be blocked, say constitutional lawyers
Consitutional law experts say the Government can't trigger Brexit without MPs agreeing an Act of Parliament first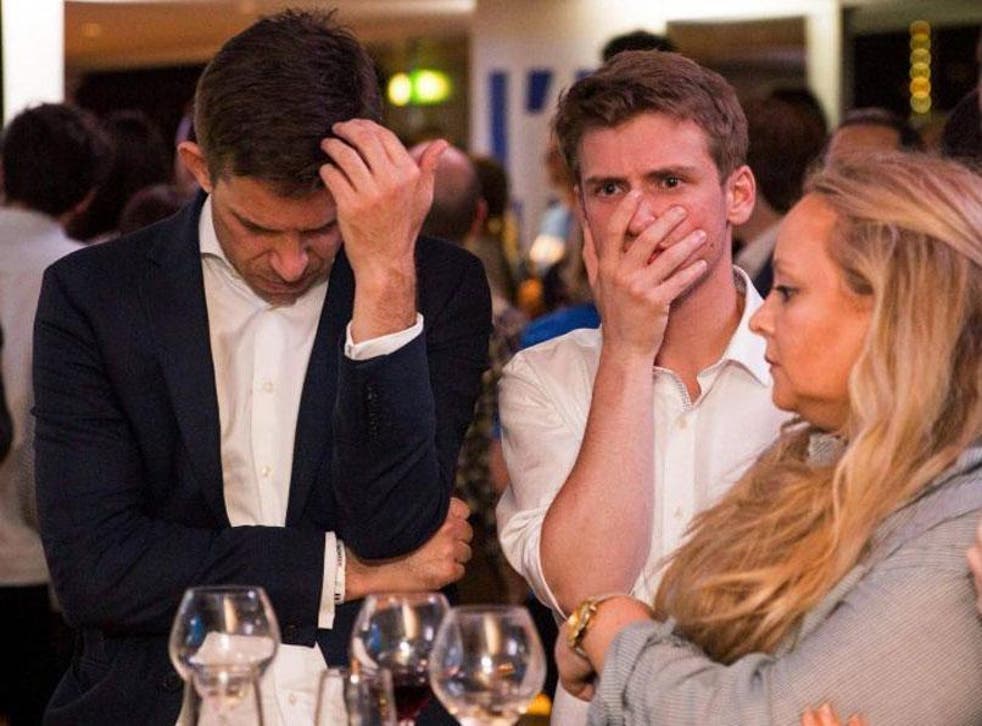 There is a way out of Brexit, constitutional lawyers have advised.
Three leading members of the UK Constitutional Law Association have offered a detailed legal opinion stating that before there can be a declaration under Article 50 of the Lisbon Treaty to start the Brexit process, MPs must signal their consent by passing an Act of Parliament.
This means that legally speaking, MPs can stop the UK leaving the EU by voting down any such Act. It may also raise the possibility that an Article 50 declaration that is forced through without an Act of Parliament could be challenged by a judicial review.
The 3,000-word article by academics Nick Barber and Jeff King and by Tom Hickman, a practising barrister and Reader in Public Law at University College, London, adds to a growing body of legal opinion that the referendum result does not make Brexit a done deal.
It follows Geoffrey Robertson QC telling The Independent that the EU referendum result was "purely advisory", and comes after Health Secretary Jeremy Hunt and former Cabinet Secretary Gus O'Donnell both raised the prospect of a second referendum.
Lord O'Donnell told the Today programme on Tuesday: "If we get reform from the EU side, if a new Prime Minister can come back with a really good deal, you can imagine a situation where they want to put that to a General Election or a second referendum."
Mr Barber, an associate professor of Constitutional Law at Oxford University, told The Independent that if MPs were politically brave enough to do it, they had the legal power to block Brexit.
"It is a course of action that is open to them," he said. "As a matter of law, the referendum is not legally binding. Unless I have missed it, there is nothing in the European Union Referendum Act 2015 that says it is."
His co-author Jeff King, the Treasurer of the UK Constitutional Law Association, added: "Our argument is that the decision to initiate withdrawal [from the EU] rests with parliamentarians, which gives them, legally speaking, lots of wriggle room – in fact all of the wriggle room that there is."
Dr King, a senior law lecturer at University College, London, told The Independent that any Prime Minister making an Article 50 declaration without MPs first voting in an Act of Parliament could face the prospect of being overruled by a judicial review.
He said: "It is possible a member of the public would qualify to seek a judicial review, and parliamentarians certainly would. It is unequivocally their interest at stake if their claim is that they have the constitutional right to ask the executive to issue or not issue the [Article 50] notification. "The likely success [of the review] in court is a different issue."
The three legal experts point out that Article 50 of the Lisbon Treaty states, in its first line: "Any Member State may decide to withdraw from the Union in accordance with its own constitutional requirements."
This meant, they said, that the UK was obliged to follow proper British constitutional procedure before making an Article 50 declaration. And they argued that proper British procedure means an Act of Parliament.
There were, Prof Barber explained, "extremely well-known precedents" establishing that a UK Prime Minister could not simply make the Article 50 declaration on their own, "by using the Royal Prerogative that is the remnant of the Medieval power of the King."
The Royal Prerogative, Prof Barber said, could not be used if doing so ran counter to existing Acts of Parliament – in this case the 1972 European Communities Act, which brought the UK into the EEC, and the European Parliamentary Elections Act 2002 which gives people the right to vote and stand in European elections.
The precedents, Prof Barber added, stretched back to the 1610 Case of Proclamations, in which Sir Edward Coke, James I's Chief Justice of the Common Pleas, declared: "The King by his proclamation… cannot change any part of the common law, or statute law, or the customs of the realm."
Brexit reactions – in pictures

Show all 10
The three experts also argued that there is nothing in law to force MPs to abide by the referendum result. Prof Barber said it would be hard to claim that constitutional convention obliges MPs to bow to the will of the people as expressed in a referendum.
He said: "I think it would be too early to say we have such a convention, because there have been so few national referendums. For a convention to exist, you have to show there has been a long course of conduct in which political actors have accepted that this is a rule that binds how they should behave.
"And even if such a convention did exist, it wouldn't bind Parliament in law. Parliament is sovereign in this respect and could respond to a referendum as it chooses."
Strengthening the hand of any MP who wanted to go against the referendum result, said Prof Barber, was the long-held tradition that Britain is not a direct democracy, where MPs must do everything their constituents order them to do.
Instead, said Prof Barber, the UK is a representative democracy where MPs can decide to act in the national interest, as expressed by the statesman and political theorist Edmund Burke in 1774 when he told the electors of Bristol: "Your representative owes you, not his industry only, but his judgment; and he betrays, instead of serving you, if he sacrifices it to your opinion."
Prof Barber said: "Parliamentarians could take into account how the referendum was run, the less than reliable statements made by the Leave campaign, the margin of the vote."
He did, however, warn that regardless of MPs' legal rights, they might find blocking Brexit difficult politically.
"They would have to justify themselves to the electorate, and might pay the price at the next General Election. It would be a very brave Parliament indeed that didn't uphold the referendum."
Join our new commenting forum
Join thought-provoking conversations, follow other Independent readers and see their replies