Labour in danger of 'echoing' Theresa May on Brexit, says Chuka Umunna
Chuka Umunna said the party's plan to push for a renegotiation if the final deal is not up to scratch is not credible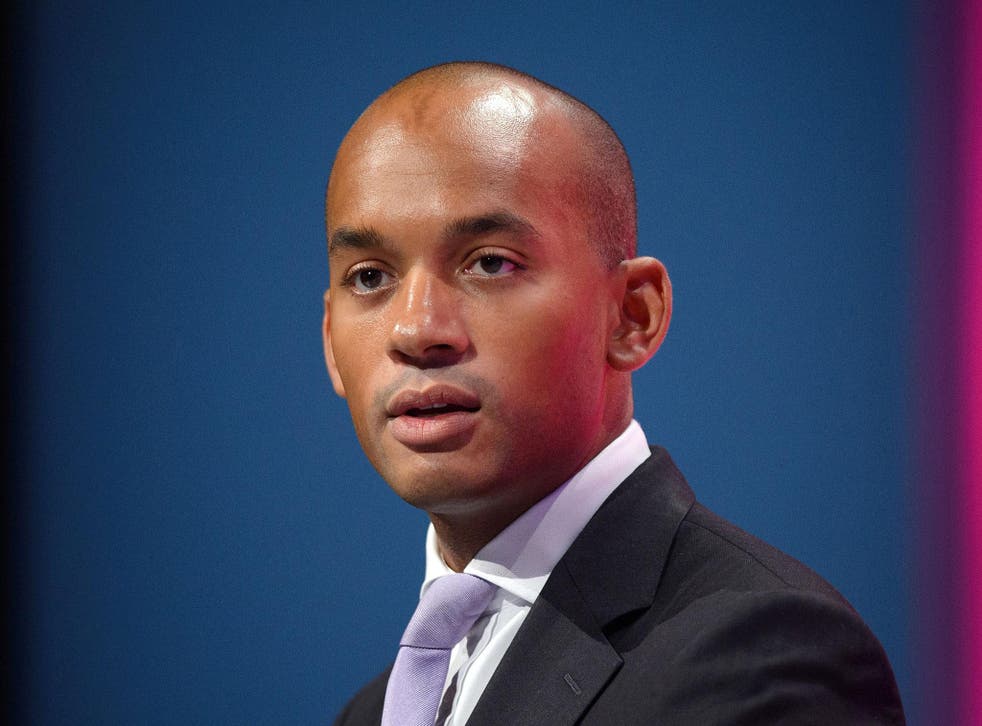 A senior Labour figure has warned that his party is in danger of "echoing" Theresa May's Brexit mantras unless it does more to reflect the views of its members across the country.
Ex-shadow cabinet minister Chuka Umunna said his party's current approach of pushing for further negotiation if the deal Ms May achieves is not good enough is not credible.
He spoke out after Shadow Brexit Secretary Sir Keir Starmer was said to have told MPs that they should stop "looking back in grief" and try to make the best of Brexit.
But Mr Umunna instead pointed to a major intervention from top EU figures Donald Tusk and Jean-Claude Juncker in which they said Britain could still "change its mind".
After Sir Keir told Labour MPs a "number of obvious difficulties" with a second referendum and that trying to "rub [Brexit] out" would mean the party failing to fight for a good deal, Mr Umunna hit back.
He argued that flaws and shortcomings in the Brexit deal Ms May agrees would become clear, and at that point before March 2019 people would want another say.
Currently Labour is calling for a meaningful vote in parliament on Ms May's deal, and then for her to renegotiate it if the Commons fails to back it.
Brexit: the deciders

Show all 8
But Mr Umunna said: "At the time that we are presented with a deal to vote on, I strongly suspect the EU institutions will say 'there is no more time for negotiation, it is this deal or the status quo'.
"The Labour party is in danger of labouring under the mistaken belief that we will be able to credibly say 'go back and negotiate further."
He suggested that if Parliament rejects Ms May's deal it is more likely that the UK will crash out of the EU with no agreement in place, meaning Labour would "unwittingly" be supporting a no deal scenario".
Mr Umunna, a prominent supporter of the Open Britain group, added: "All I know is that members and supporters and voters expect to hear an alternative to the Brexit mantra of Theresa May, they don't expect to hear us echoing it."
He pointed to the "important intervention" made by Mr Tusk and Mr Juncker, which he said showed that in Europe it is politically possible for "the British people, if they wish at the end of the process, to take a different view".
Mr Umunna added: "Brexiteers have characterised the EU institutions and other member states as wanting to punish the UK for leaving and to make an example of us.
EU preparations for a 'no deal' Brexit are "damaging" UK interests, according to David Davis
"But these warm comments about Britain and the clear desire for us to stay of we want to do so fly in the face of that characterisation, of them being the enemy as opposed to who they are, which is our friends."
European Council President Mr Tusk said that EU "hearts are still open" to "our British friends" to remain in the bloc.
He was immediately backed up by Jean-Claude Juncker, the President of the European Commission.
"President Tusk also made some comments on Brexit, he said that our door remains open. I hope that will be heard clearly in London," Mr Juncker added.
Register for free to continue reading
Registration is a free and easy way to support our truly independent journalism
By registering, you will also enjoy limited access to Premium articles, exclusive newsletters, commenting, and virtual events with our leading journalists
Already have an account? sign in
Register for free to continue reading
Registration is a free and easy way to support our truly independent journalism
By registering, you will also enjoy limited access to Premium articles, exclusive newsletters, commenting, and virtual events with our leading journalists
Already have an account? sign in
Join our new commenting forum
Join thought-provoking conversations, follow other Independent readers and see their replies