Brexit: David Davis indicates UK unlikely to invoke Article 50 at EU summit in early March
The Government is refusing to reveal the exact date it will trigger the EU exit clause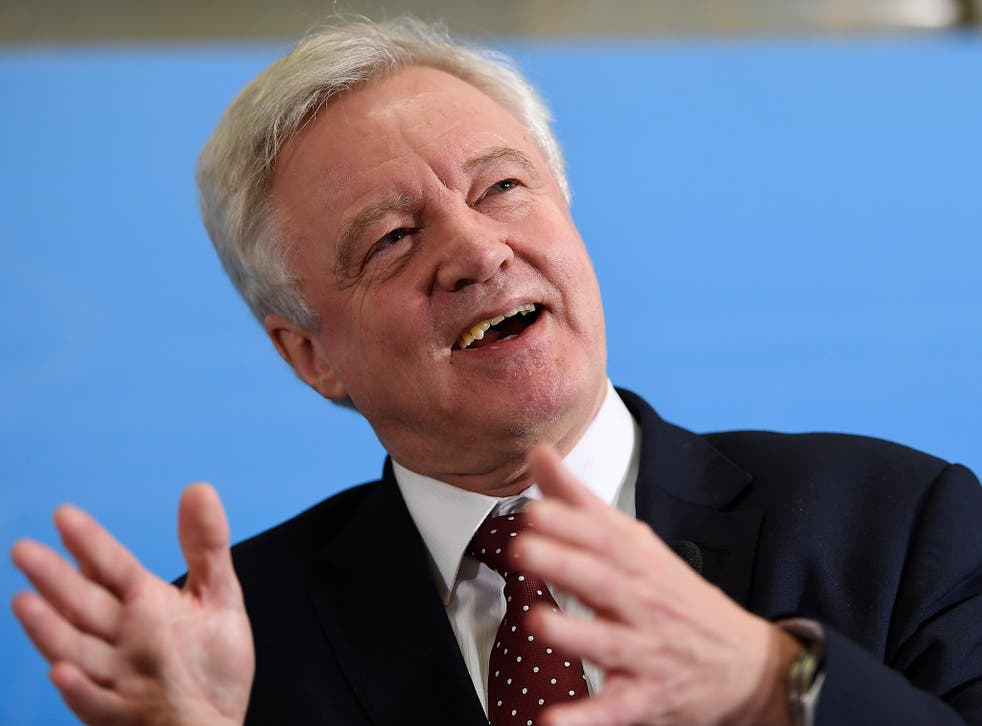 David Davis has indicated the UK is unlikely to trigger Article 50 and kick-start the formal Brexit negotiations at the European Council summit in early March.
The comments from the Brexit Secretary come following reports that Downing Street was preparing to invoke the two-year mechanism for Britain's exit from the EU during the two-day European Council summit in Malta beginning on 9 March.
When asked at a news conference in Stockholm whether Theresa May intended to serve notice of Article 50 to the 27 other EU leaders at the summit, Mr Davis replied: "The 9th or 10th is not a date I recognise in terms of our timetable. What we have said is by the end of March, sometime during March."
He added: "I'm confident that we'll do it before our timetable but not necessarily before the one you played out".
A Downing Street source supported the Brexit Secretary's comments.
Ms May has refused to reveal the exact date she intends to invoke Article 50 but has made clear, since the Conservative party conference in October last year, that she will trigger the mechanism before the end of March – her self-imposed deadline.
"We want in two years to come to a conclusion on this matter," Mr Davis added. "We have said that we may have some implementation things to do after that, but we think in two years both are possible."
Last week in the Commons, MPs passed the Government's European Union (Notification of Withdrawal) Bill by an overwhelming majority of 494 votes to 122. It has now passed to the Lords, which will begin debating the bill next week.
How Brexit affected Britain's favourite foods from Weetabix to Marmite

Show all 8
On Sunday Labour's leader in the House of Lords pledged not to hold up or "frustrate" the triggering of Article 50 by attempting to derail the legislation.
Baroness Angela Smith pledged no "extended ping-ping" between the House of Commons and the House of Lords, but said peers would try to add "legitimate" amendments to the bill. Labour's peers have tabled a number of ideas they say could make the Brexit process run more efficiently, including the call for a meaningful vote on the final deal.
The Government has no majority in the House of Lords meaning that it must rely on the support of neutral peers and those from other parties to clear the way for its legislative programme.
Disagreements between the Lords and the Commons can sometimes lead to long delays in legislation being passed, as bills are sent back and forth between the two houses. The Commons does, ultimately, have the ability to overrule the Lords, though this approach is only used as a last resort.
Register for free to continue reading
Registration is a free and easy way to support our truly independent journalism
By registering, you will also enjoy limited access to Premium articles, exclusive newsletters, commenting, and virtual events with our leading journalists
Already have an account? sign in
Register for free to continue reading
Registration is a free and easy way to support our truly independent journalism
By registering, you will also enjoy limited access to Premium articles, exclusive newsletters, commenting, and virtual events with our leading journalists
Already have an account? sign in
Join our new commenting forum
Join thought-provoking conversations, follow other Independent readers and see their replies