Brexit: Northern Ireland border joins divorce bill on pile of reasons for deadlock
More progress needed on the UK side, Donald Tusk said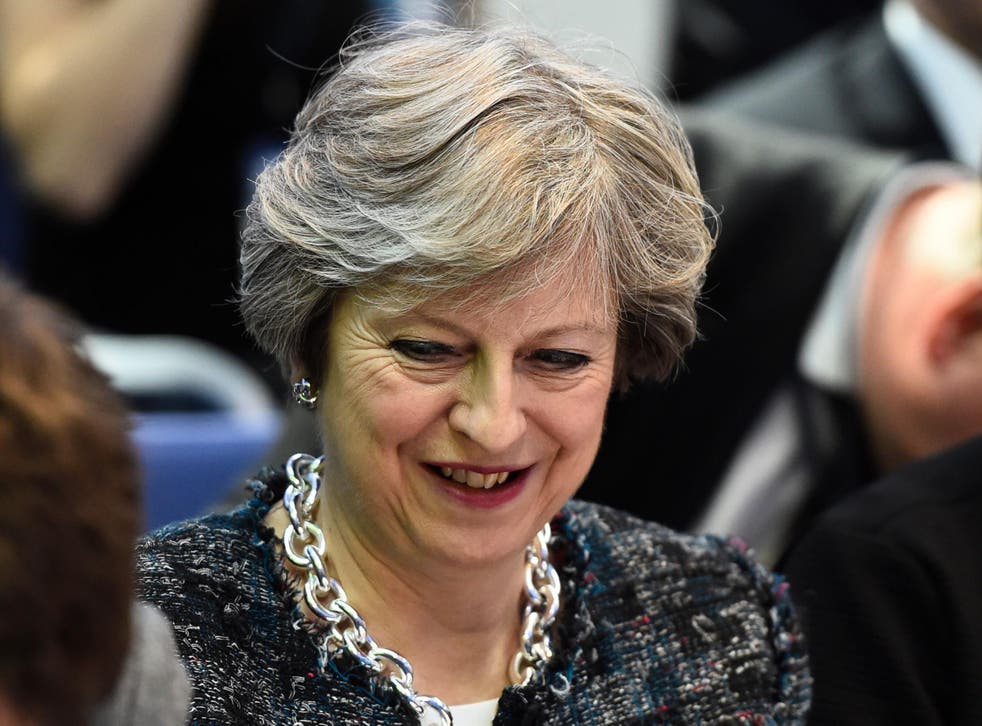 Theresa May has been handed an ultimatum to guarantee no hard border on the island of Ireland by December if Britain wants to move to trade talks before the spring.
The EU and Ireland made clear on Friday that the issue of the border had joined the divorce bill as one of the two main problems where "much more progress" is needed to start talking about a transition period.
Following a meeting with the Prime Minister in Gothenburg, the European Council President Donald Tusk suggested British ministers must be joking if they believed it was the EU's turn to make concessions in talks, attributing such suggestions to an "English sense of humour".
Irish Prime Minister Leo Varadkar said Ireland and the EU needed a promise in writing by December that there would be no hard border and suggested eurosceptics had not "thought all this through" in the years they had been pushing for the UK to leave the EU.
Mr Tusk told reporters in Gothenburg: "We need to see more progress on the UK side. While good progress on citizens' rights is being made we need to see much more progress on Ireland and on the financial settlement.
"In order to avoid any ambiguities about our calendar I made it very clear to Prime Minister May that this progress needs to happen at the beginning of December at the latest. If there is no sufficient progress by then I will not be in a position to propose new guidelines at a future relationship at the December European Council."
Asked whether it was time for the EU to make concessions rather than the UK, as suggested by David Davis, he added: "I can only tell you that I really appreciate Mr Davis's English sense of humour." Mr Davis today singled out France and Germany as not being as enthusiastic as the other 25 nations to do a deal, having last night warned against putting "politics before prosperity" and saying Theresa May had already "explained a bold ambition for the form of our future relationship".
Speaking outside the same summit, which is officially about reforming the EU's social welfare programmes but which had been partially hijacked by behind-the-scenes Brexit discussions, the Irish PM said: "We've been given assurances that there will be no hard border in Ireland, that there won't be any physical infrastructure, that we won't go back to the borders of the past. We want that written down in practical terms in the conclusions of phase one."
He added: "It's 18 months since the referendum. It's 10 years since people who wanted a referendum started agitating for one. Sometimes it doesn't seem like they have thought all this through."
The heating up of rhetoric comes as the PM faces further pressure in Britain to scrap legislation enshrining the date and time of Brexit in law. Critics, including well over a dozen Tory MPs and an influential parliamentary committee, say the idea could make Brexit talks more difficult by reducing flexibility when the issues go down to the wire – as promised by Mr Davis.
Downing Street says Ms May's meeting with Mr Tusk earlier today had resulted in "positive discussions" in which both leaders "agreed that there is more work to be done and discussed how to take further steps forward together in advance of the European Council in December".
Next week the Prime Minister is also expected to continue her charm offensive and meet with officials behind closed doors in the European Parliament, though no date has yet been confirmed for the meeting.
Brexit: the deciders

Show all 8
A week ago Michel Barnier, the EU's chief Brexit negotiator, spelled out a deadline of two weeks for the UK to make concessions or clarifications on its position before trade talks were postponed by another three to four months.
If no sufficient progress – as defined by the EU – can be made on the three separation issues before the December meeting of the European Council, trade talks will not be able to start until at least March. Because of the time-limited nature of the Article 50 process, this would throw off the Brexit timetable and leave little time to negotiate a full deal.
Join our new commenting forum
Join thought-provoking conversations, follow other Independent readers and see their replies