Brexit deal: The key paragraph that broke Theresa May's deadlock with DUP over Irish border
European Union recommends talks proceed to potential trade deal with UK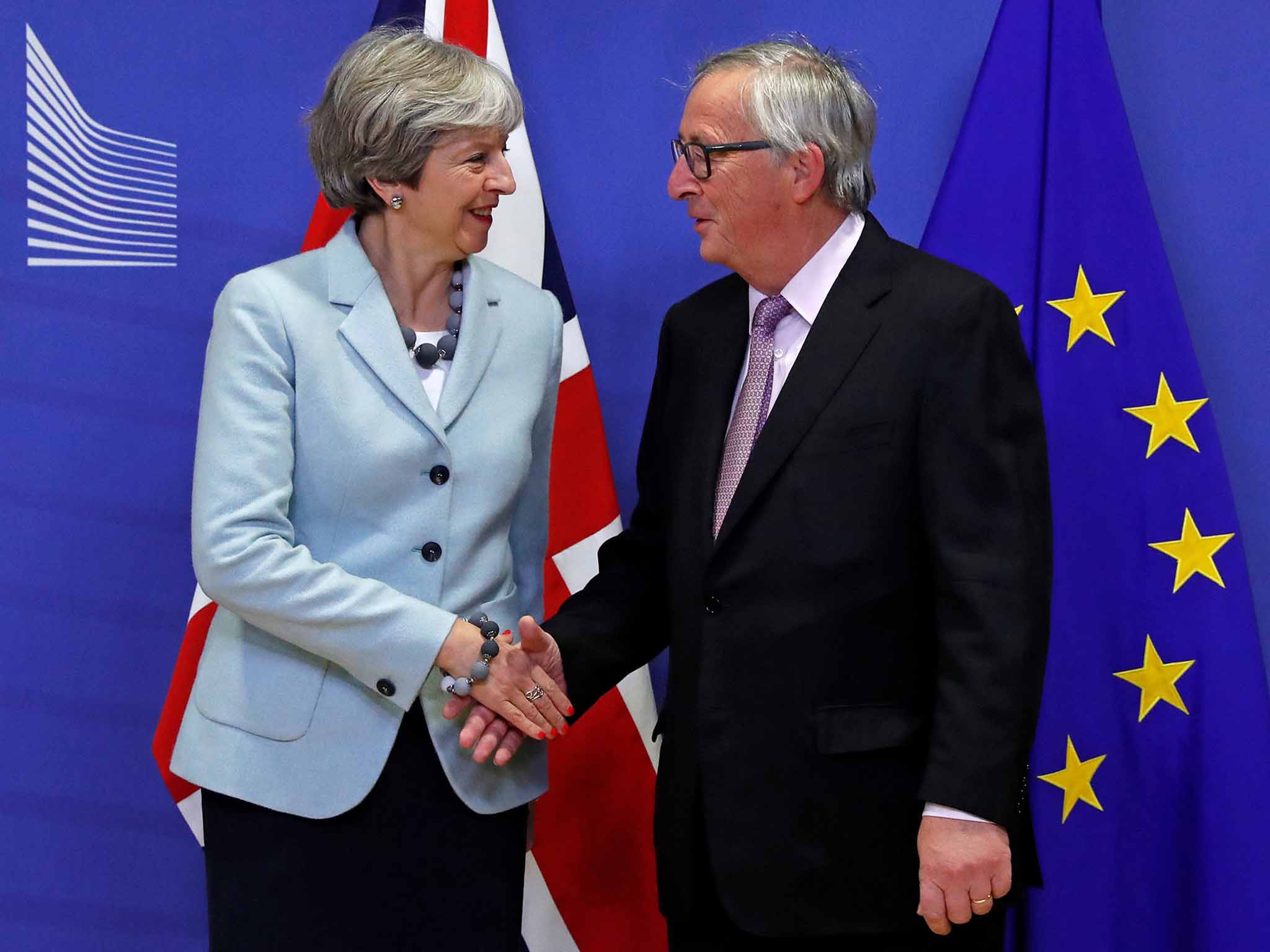 Theresa May and the EU have announced that Brexit talks can move onto the issue of future trade after the DUP agreed to amendments over the issue of the Irish border.
The Prime Minister's last attempt at a deal was vetoed by Northern Ireland's unionist party after it objected to keeping the country in line with EU regulations and giving it special status apart from Britain.
But the addition of a key paragraph in the 7,200-word joint report appears to have broken the deadlock, with "regulatory alignment" – the phrase that so angered the DUP – replaced in the text with "no new regulatory barriers".
Paragraph 48 reads: "In the absence of agreed solutions, as set out in the previous paragraph, the United Kingdom will ensure that no new regulatory barriers develop between Northern Ireland and the rest of the United Kingdom, unless, consistent with the 1998 Agreement, the Northern Ireland Executive and Assembly agree that distinct arrangements are appropriate for Northern Ireland."
The wording means that regulatory divergence between Northern Ireland and the rest of the UK will be possible if and when UK law moves away from EU law – but only if Stormont, Northern Ireland's parliament, agrees.
The wording has been criticised in some quarters as a means of kicking the issue into the long grass, with the UK promising to avoid a hard border on the island of Ireland to protect the Good Friday Agreement, without providing a plan of how to stop it.
Ms May admitted on Friday morning that "specific solutions to what are the unique circumstances of Northern Ireland" would still need to be found – suggesting the deal was partly a fudge.
Brexit bonhomie as May finally seals agreement with EU leaders
Show all 10
Ireland's foreign affairs minister, Simon Coveney, said it was the extra paragraph that got the deal through.
"We have no issue with that paragraph at all," he told RTE's Morning Ireland show.
"It is saying that while there is full protection for full trade on the island of Ireland, the British Government is also saying they will ensure there are no barriers to trade between Northern Ireland and the rest of the United Kingdom."
In Belfast, DUP leader Arlene Foster said she had secured "six substantive changes" to the text.
"There is no red line down the Irish Sea and clear confirmation that the entirety of the UK is leaving the European Union, leaving the single market and leaving the customs union," she said.
But she warned: "There are still matters there that we would have liked to see clarified. We ran out of time, essentially. We think we needed to go back again and talk about those matters, but the Prime Minister has decided to go to Brussels." Ms Foster suggested the DUP could still vote against the final Brexit deal.
Join our commenting forum
Join thought-provoking conversations, follow other Independent readers and see their replies