Brexit referendum: Thousands back second vote on EU withdrawal
Petition calls for British people to vote on three options in 2019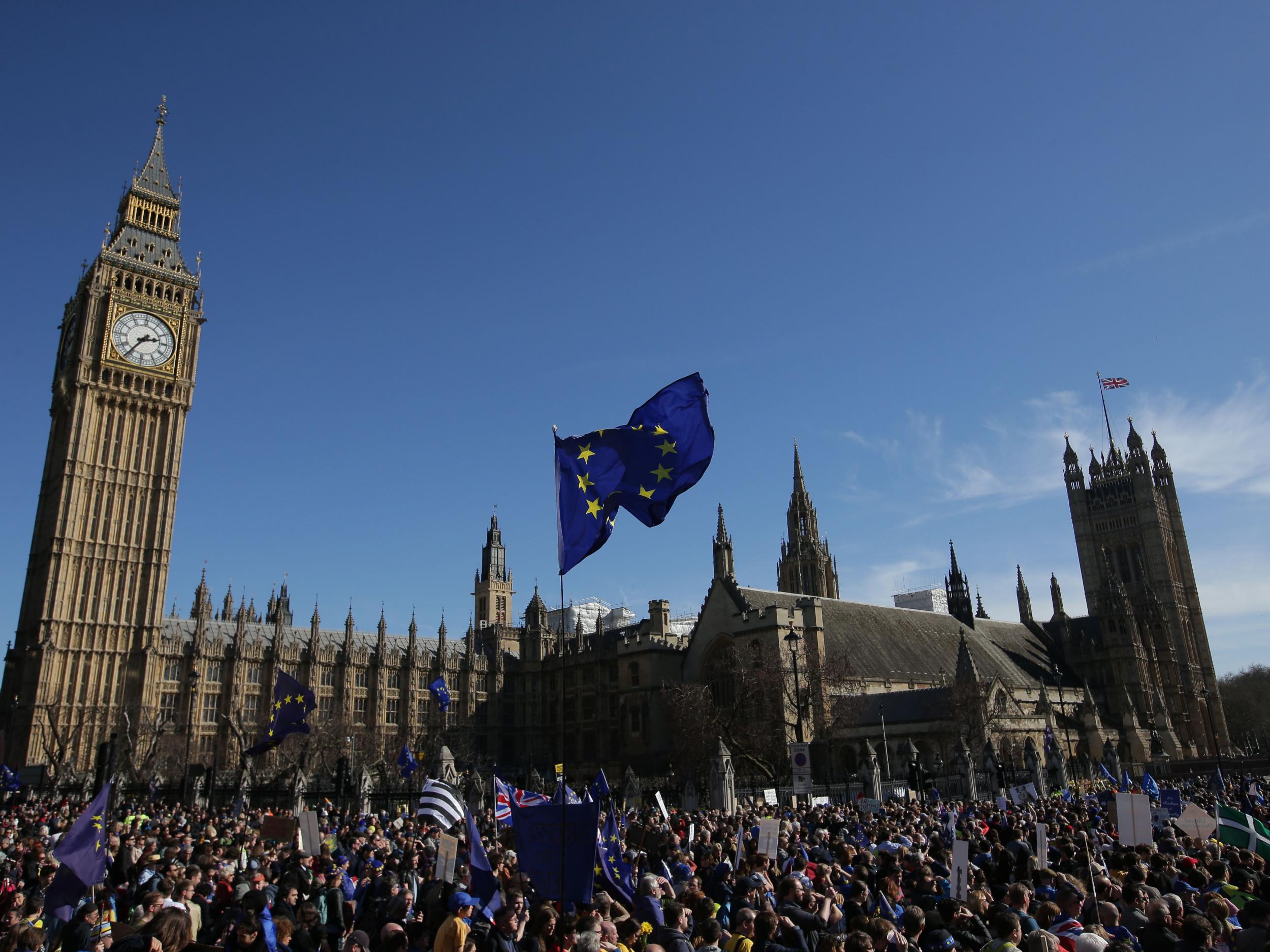 Thousands of people have backed a petition calling for a referendum ahead of the final Brexit deal.
Almost 7,000 people have signed the petition to allow British people a final say on the deal for the UK to leave the EU.
The referendum is proposed to take place ahead of the April 2019 exit date.
The petition was set up by Tom Holder who is a Liberal Democrat Southwark council candidate for Rotherhithe district in London.
He proposes the referendum feature three options for Brits to vote on.
The options are; to revoke Article 50, thereby keeping Britain in the EU, to reject the UK-EU deal and leave the EU or to accept the UK-EU deal and leave the EU.
Brexit: the deciders
Show all 8
The petition then proposes: "If no agreement has been negotiated by the UK and EU before the date of the referendum, then the third option could be removed.
"If all three options remain, it may be necessary for the vote to take place using a Single Transferable Vote to ensure no option is disadvantaged.
"Regardless of whether individuals voted to remain or leave the EU in the June 2016 EU referendum, everyone should have a chance to decide their future based on the final agreement negotiated between the UK and EU."
Speaking on Twitter, Mr Holder said: "[It is] time to give people a referendum on Brexit based on the facts.
"When the final deal is clear we need an informed vote."
On Tuesday MPs voted to approve in principle the landmark EU (Withdrawal) Bill which aims to transpose relevant EU law onto the UK statute book once Brexit occurs in March 2019.
The bill will also overturn the 1972 act that took Britain into the European Economic Community.
Some concerns were raised over the so-called Henry VIII powers in the Bill which grants ministers the power to amend law without normal parliamentary scrutiny – the reason for Labour's decision to oppose the legislation.
Join our commenting forum
Join thought-provoking conversations, follow other Independent readers and see their replies