EU says further Brexit extension would be required for Labour to renegotiate deal
Labour wants to negotiate a soft Brexit and put it a referendum with the option to Remain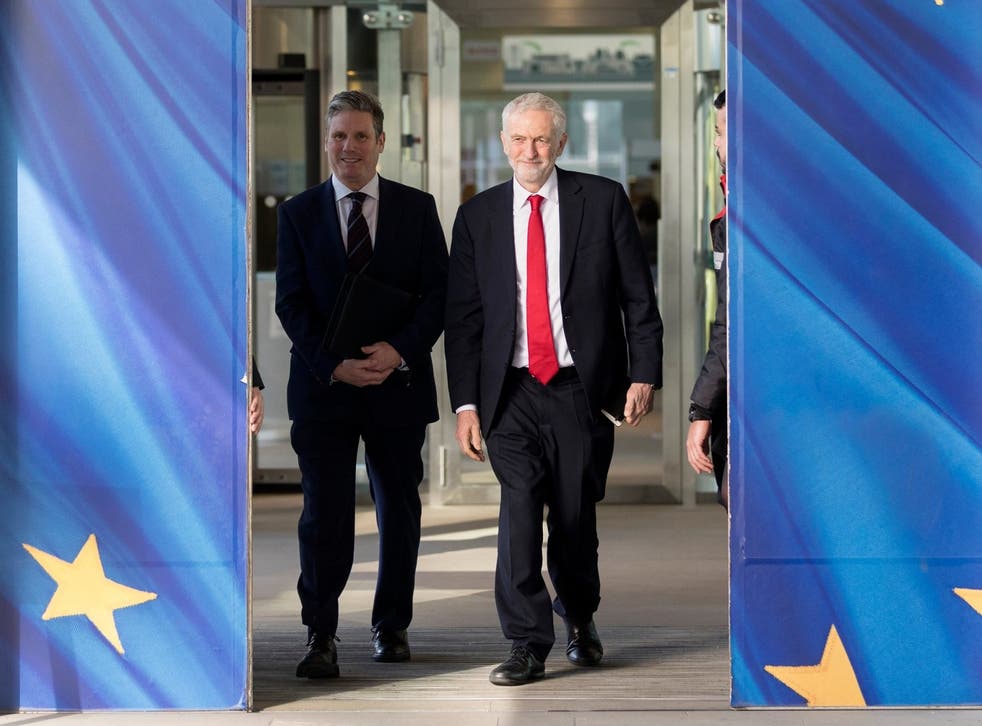 A further Brexit extension would be required for a Labour government to renegotiate the terms of Brexit, the European Commission said on Thursday.
Labour plans to secure a softer agreement that keeps the UK inside a customs union and single market regulations – and then put the result of talks to a Final Say referendum with the option to remain.
Asked whether the new treaty struck with Boris Johnson could be reopened during the current extension – which runs until February 2020 – a spokesperson for the European Commission told reporters in Brussels:
"I can only refer you to the European Council decision that was adopted on 29 October to extend Article 50 to 31 January 2020 as the UK requested itself.
"In this decision the European Council, with the agreement of the UK, has made clear that any reopening of the withdrawal agreement is excluded. So this is where we are now.
"The extension was granted in order to give the UK more time to ratify the withdrawal agreement that has been negotiated for the past two years."
EU chief negotiator Michel Barnier has in the past said a customs union and single market membership are on the table and could be added to the so-called "political declaration" relatively quickly. This declaration document is separate from the withdrawal agreement.
Labour leader Jeremy Corbyn and his team have paid regular visits to the European Commission headquarters in Brussels over the last few years to keep on top of the situation and meet with Michel Barnier and his team.
Whether the EU would stand by such a pledge to keep the withdrawal agreement closed during the current extension is unclear: Brussels long said it would never reopen the agreement struck with Theresa May, and then changed its terms for Boris Johnson at the last minute, adding a unilateral exit mechanism for Northern Ireland and some technical compromises on customs.
Labour says its referendum would be held in the first six months of a Labour government, meaning talks could run until around April 2020 if needed.
Boris Johnson and Brexit merchandise for sale at the Tory conference

Show all 10
Speaking earlier this week Donald Tusk the outgoing president of the European Council, left the door open to a further extension, warning only that the current one "may be" the last delay. Member states' declaration on the current extension also notably did not rule out a further delay.
Michel Barnier warned on Wednesday that a no-deal Brexit was still possible either at the end of February or December next year, in the case of political deadlock in Westminster following December's election.
Register for free to continue reading
Registration is a free and easy way to support our truly independent journalism
By registering, you will also enjoy limited access to Premium articles, exclusive newsletters, commenting, and virtual events with our leading journalists
Already have an account? sign in
Join our new commenting forum
Join thought-provoking conversations, follow other Independent readers and see their replies