Brexit: UK faces £350m-a-week 'divorce bill' as result of leaving the EU
According to new analysis, a total of £18 billion could be owed to cover shared liabilities 
Lucy Pasha-Robinson
Thursday 13 October 2016 19:56 Comments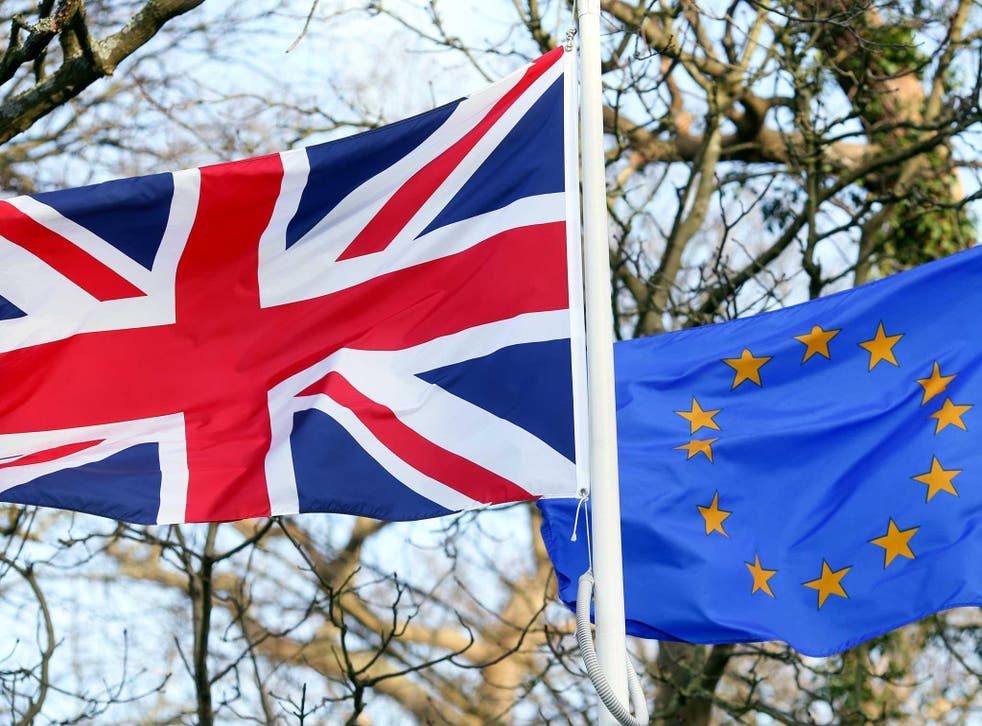 Britain could be forced to pay the European Union a "divorce bill" of €20 billion (£18 billion) in the wake of the Brexit vote.
The "upper estimate" to separate from the bloc would cover the UK's shared EU liabilities including, unpaid debt of €241 billion (£217 billion), and €63.8 billion (£57.5 billion) in pension liabilities, according to new analysis conducted by The Financial Times (FT).
The study is the first attempt to put a realistic "price tag" on leaving the EU with some EU officials even warning that the cost could be substantially higher.
Former UK Trade Minister Lord Livingston said the cost spread over a year equates to £350 million a week.
In the run-up to the June referendum, Vote Leave repeatedly claimed £350 million was sent to the EU each week. It also claimed this money could be used to increase NHS funding if Brexit was successful.
However, just hours after the Brexit announcement, Ukip leader Nigel Farage said: "I can't and I would never have made that claim – it was one of the mistakes that the Leave campaign made."
London School of Economics Brexit expert, Professor Iain Begg, told The Independent: "The main implication is that, at least in the short term - stretching beyond not just a likely Brexit date (spring 2019) but the next UK general election - the UK will not achieve the reduction in its contribution to the EU budget that was promised in the referendum.
"The presumed windfall for the NHS will, therefore, become a disappointment. There might be a one-off settlement as part of a Brexit deal, but as the estimates in the FT article show it would be a huge bill."
The disclosure is likely to cause more turmoil for foreign markets as the pound slumped to a 168-year low on Wednesday.
The pound dropped by almost one per cent against the dollar during a course of exchanges in the Commons before rallying, ending up around 0.73 per cent against the dollar at $1.22.
Economist Thomas Sampson told The Independent: "It's important to remember that the exit bill would be a one-off payment and in the longer run it is likely to be dwarfed by the broader economic costs resulting from reduced integration with EU markets, particularly if the government pursues a hard Brexit."
What experts have said about Brexit

Show all 11
A Government spokesperson declined to comment on the claims.
"As the Prime Minister has said, we will invoke Article 50 no later than the end of March next year. We are not going to provide a running commentary on leaving the EU," the spokesperson said.
Register for free to continue reading
Registration is a free and easy way to support our truly independent journalism
By registering, you will also enjoy limited access to Premium articles, exclusive newsletters, commenting, and virtual events with our leading journalists
Already have an account? sign in
Join our new commenting forum
Join thought-provoking conversations, follow other Independent readers and see their replies