Brexit: EU citizen registration scheme risks another Windrush scandal, MPs warned
Citizens' groups say no way of telling scheme is working until it is too late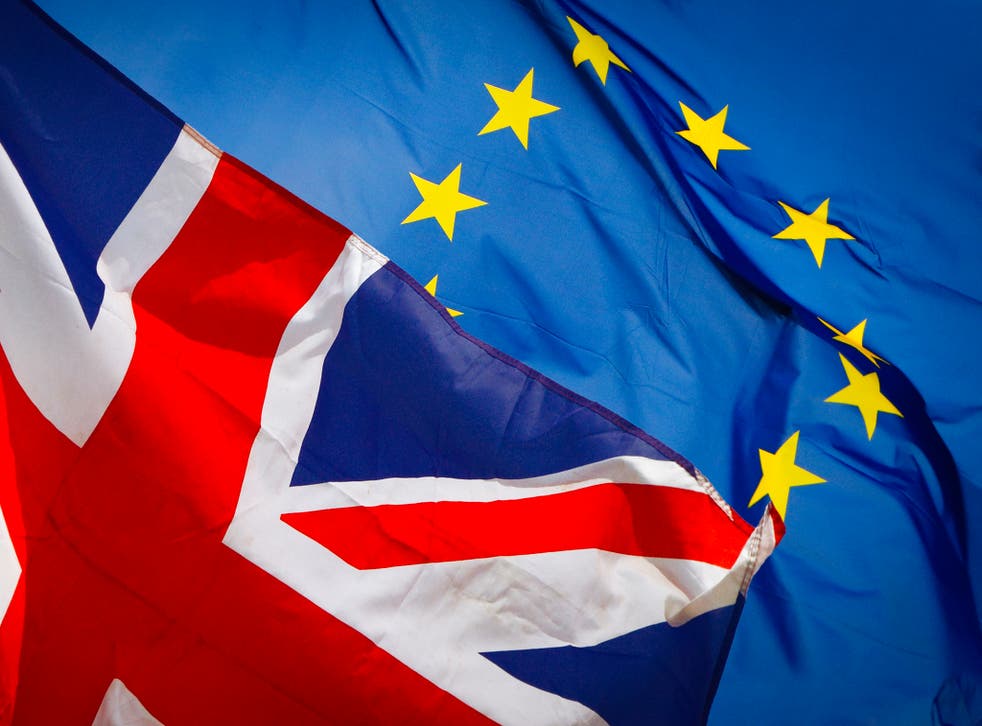 EU nationals are in danger of slipping through the cracks of the government's Brexit registration scheme and turning into another Windrush-style scandal, citizens' groups have warned.
MPs on the EU future relationship committee were told by community groups that there was simply no way to tell whether how many people had been left out of the scheme because there were no accurate figures for how many were eligible.
EU nationals in the UK have been expected to sign up for "settled status" because of Brexit bringing and end to free movement, but campaigners have complained that the scheme is poorly designed and will leave some people behind.
The Financial Times separately reported on Tuesday that the 3.6 million tally of people who had signed up for the scheme had exceeded the ONS's 3.4 million estimate of the number EU national in the UK.
But Dr Kuba Jablonowski, a research at citizens' group the3million, told MPs: "It is true that there is a large volume of applications that have been processed under the scheme but the real question is how many applications are yet to come from those who have not applied. That's the key question which we don't know the answer to.
Dr Jablonowski said "the biggest problem" with gauging whether the scheme was working was that "we do not know how many EU citizens are here".
"I'm looking at the impact assessment for the EU settlement scheme produced by the Home Office in 2019, and that states that it's anything between 3.5 and 4.1 million," he told MPs.
"So even the Home Office admits that there is an uncertainty around 600,000 people and since that was published we've learned that there are further problems with the reliability of the population statistics that these numbers are based on."
The numbers are complicated by the fact that there is constant churn of EU citizens leaving and entering the UK, including during the period the scheme is open, and that not everybody who registers intends to stay.
There is also concern that vulnerable groups could not understand that they have to register.
Luke Piper, the3million's head of policy said: "I do have concerns about the numbers. We don't have a clear picture of those that can and should apply. I think it's more likely in my experience that older people are more likely to have an assumption that they have a right to be here than say anybody else.
"But I would say that there is a very concerning trend - and this steps beyond the vulnerable categories into more general EU citizen population - that there is worrying perception from some people that they don't need to do anything.
"I regularly come across people who have previously applied for an acquired permanent residence document, thinking that that's the end of the journey, they don't need to do anything else; or that they've been told by somebody that they're British and they don't ned to worry about it; or that they have this perception that they've lived here all their life and they don't need to do anything.
"There are very similar trends here in the assumption of rights to those who were impacted by the Windrush scandal. There was this continuing assumption that they were OK and when they faced those barriers to employment, housing, health, it was only at that stage then that they realised that they weren't safe and unfortunately sometimes it's too late then, and it could take time for them to retrospectively fix the damage that has been done."
During the Windrush scandal, new restrictions imposed by the government on needing legal documentation to work and get housing or healthcare meant many people were wrongly deported, threatened with deportation, or denied rights because they could not produce the correct documentation. Many of those affected had arrived legally in in the UK before 1973 as British subjects.
World news in pictures

Show all 50
Barbara Drozdowicz, chief executive of the East European Resource Centre, told the same committee: "We have quite significant applications from EU nationals who have returned to EU member states but who have retained the rights of residency. They can still apply to use this immigration instrument.
"So on top of EU nationals who actually live in the UK we have significant numbers of EU nationals already departed form the UK who might want to retain their connections to the country because of children or whatever, or they just want to come back - so that's additional thousands of people we might need to consider as clients for this particular scheme."
Asked by MPs why they had not been contacted by many constituents asking for help with the scheme, she said: "Our experience is that eastern Europeans in general are much less willing to see out hope from broader society, they more rely on their own networks.
"That is partially because people feel they are not equals, that they will be seen as EU residents, therefore they will not have tried to speak to their local MP for example - because they don't see their local MP as representing them.
"They are told that they are immigrants and they are being told that they come here to do bad times, stealing jobs. Frankly it is very disturbing but quite a high level of EU nationals harbour this feeling, quite frankly."
Register for free to continue reading
Registration is a free and easy way to support our truly independent journalism
By registering, you will also enjoy limited access to Premium articles, exclusive newsletters, commenting, and virtual events with our leading journalists
Already have an account? sign in
Join our new commenting forum
Join thought-provoking conversations, follow other Independent readers and see their replies