Brexit: Brussels to blame for anxiety of EU children living in UK, watchdog alleges
Children's Commissioner warns 'two more years of uncertainty' before residency rights are settled is too long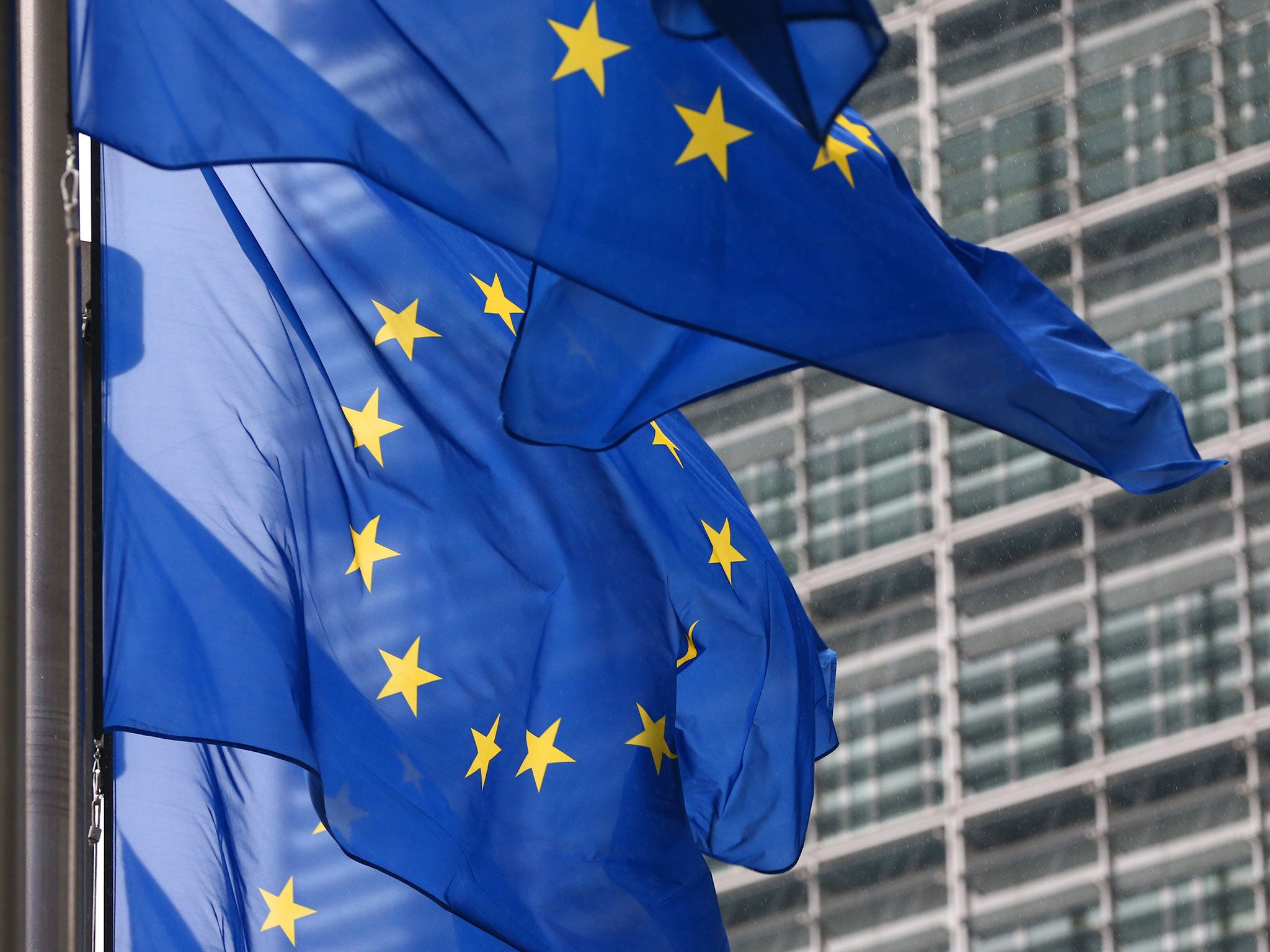 The EU is blamed today for the anxiety felt by half a million children in Britain whose future residency rights are being used as "bargaining chips" in the Brexit talks.
A stinging report by the Children's Commissioner for England pins responsibility for the damaging uncertainty facing children in England who are EU nationals firmly on Brussels.
Until now, Theresa May has faced most criticism over the issue – accused of producing proposals that will remove some rights from the 3m EU citizens in the UK.
But Anne Longfield has turned the tables by arguing it is the EU that must take the blame for children being "left in limbo" for up to two years.
Her report says Brussels is wrong to insist future rights can only be settled alongside the controversy over whether they will be overseen by the European Court of Justice (ECJ).
Because that will not be decided "until the end of the negotiations", it has left the children "anxious about what will happen to them post-Brexit".
In a letter to Michel Barnier, the European Commission's chief Brexit negotiator, Ms Longfield also accuses the EU of setting out principles "without any detail as to how they would work in practice".
At stake is the future of 588,000 children in England who are EU nationals – 260,000 of whom were born in Britain, it is believed.
They face "leaving behind their friends, often other family members, and seriously disrupting their school lives", without a settlement, the Commissioner warned.
Ms Longfield said: "The EU said they wanted to make residence rights of EU nationals the first thing to be agreed during the negotiations.
"Yet their proposal makes residence rights dependent on ECJ jurisdiction, something which won't be agreed until the end of the negotiations.
"If the EU genuinely want to resolve the question of residence rights of EU nationals, they need to separate out the two issues to enable a negotiation in good faith which can give certainty to the hundreds of thousands of children and their families left in limbo."
The Commissioner added: "Two more years of uncertainty feels like a long time to a child."
Ms Longfield said she had spoken with children who were shocked to discover Brexit might affect them, even though they were "born and brought up in Britain".
Although they may be entitled to citizenship, their parents might not – and, in any case, they face paperwork, confusion and having to pay almost £1,000.
Under complex rules, a child born in the UK before 2000, to EU nationals who were studying or working in Britain at the time, is a British citizen.
But, for births after 2000, their EU parents must have had a permanent residency card – while, after 2006, those parents must have lived and worked in Britain for at least five years prior to the birth.
Meanwhile, UK-born children whose parents do not meet those conditions have no status in British law and are only eligible to apply for citizenship in limited circumstances.
And children who were born in the EU, but grew up in Britain, can be included in their parents' application for citizenship, but cannot normally apply in their own right.
Ms Longfield said she had also written to Brexit Secretary David Davis seeking "clarification" about the British Government's proposals for EU citizens.
Join our commenting forum
Join thought-provoking conversations, follow other Independent readers and see their replies