Pro-European Tories to press Boris Johnson to improve Brexit deal but fight for EU membership 'is over'
Conservative Group for Europe abandons 50-year membership battle with name change – because there is 'no appetite' for it
Rob Merrick
Deputy Political Editor
Friday 29 January 2021 08:40 Comments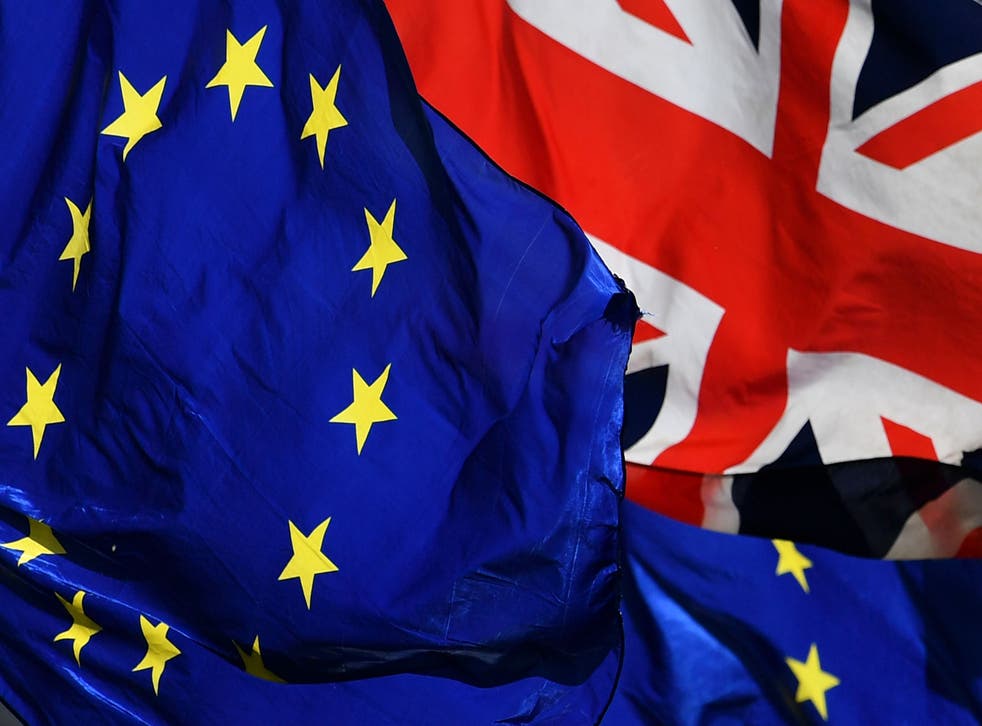 Pro-European Tories are pressing Boris Johnson to improve the Brexit trade deal – including to help touring musicians – while admitting the fight for EU membership is over.
The Conservative Group for Europe is announcing a name change to show it officially rejects a campaign to rejoin the bloc, because there is "no appetite" for it on either side of the Channel.
It first backed membership "more than 50 years ago" but "that now has to change," said David Lidington, chair of the new Conservative European Forum (CEF) – arguing the rebranding would enable it to "shed baggage".
However, the former de-facto deputy prime minister said the 500-strong group would still push the prime minister to accept the need for a closer "strategic relationship" with the EU.
And he told The Independent that should include "additions" to the Christmas Eve agreement, amid widespread protests from industry groups punished by new red tape and restrictions.
They include fish exporters locked out of EU markets, other traders losing contracts because of shock new charges and musicians who have lost the right to permit-free concerts across the Channel.  
"It's quite possible to do that without appearing to 'go back on Brexit', which is territory that my party is not going to want to go into," Sir David said.
On the plight of musicians, he said: "I would have thought there is room for discussion, in the years ahead, about a partnership between the UK and the EU.
"I don't think those issues should be off limits for a debate and it's a judgement about where our interests lie."
As The Independent revealed, the UK rejected an EU offer of such an agreement – arguing it clashed with the Brexit pledge to end free movement – and it has refused to seek a reopening of talks.
But Sir David, Theresa May's former deputy, argued it was possible "for additions to be made to the agreement", without a formal renegotiation being required.
Stephen Hammond, a Conservative MP and the CEF's deputy chair, said it was "time to build upon the deal", adding: "There is work to be done for the financial services sector, in simplifying trade protocols and maintaining continued security cooperation."
Despite Brexit, Sir David argued there was still a hunger in Tory circles to build closer links with the EU – hinting some people were reluctant to put their heads up.
"The bruises of the last few years have made people very nervous of getting too involved in the Europe debate," he said.
But he admitted: "We have to face facts and deal with world as it is and that means focusing on the future relationship.
"I see no appetite among the British electorate to go back over all the agonies that we have gone through in the last five years – to re-enter the EU on what would, inevitably, be worse terms than we had before.
"Nor do I think, after their experience of the last five years, that there is any sign that the 27 are remotely interested in a British campaign to rejoin."
Register for free to continue reading
Registration is a free and easy way to support our truly independent journalism
By registering, you will also enjoy limited access to Premium articles, exclusive newsletters, commenting, and virtual events with our leading journalists
Already have an account? sign in
Join our new commenting forum
Join thought-provoking conversations, follow other Independent readers and see their replies