Boris Johnson and Liam Fox cannot be trusted to negotiate Brexit with EU, Nicola Sturgeon warns
The Scottish First Minister said the Tories had different priorities to Scotland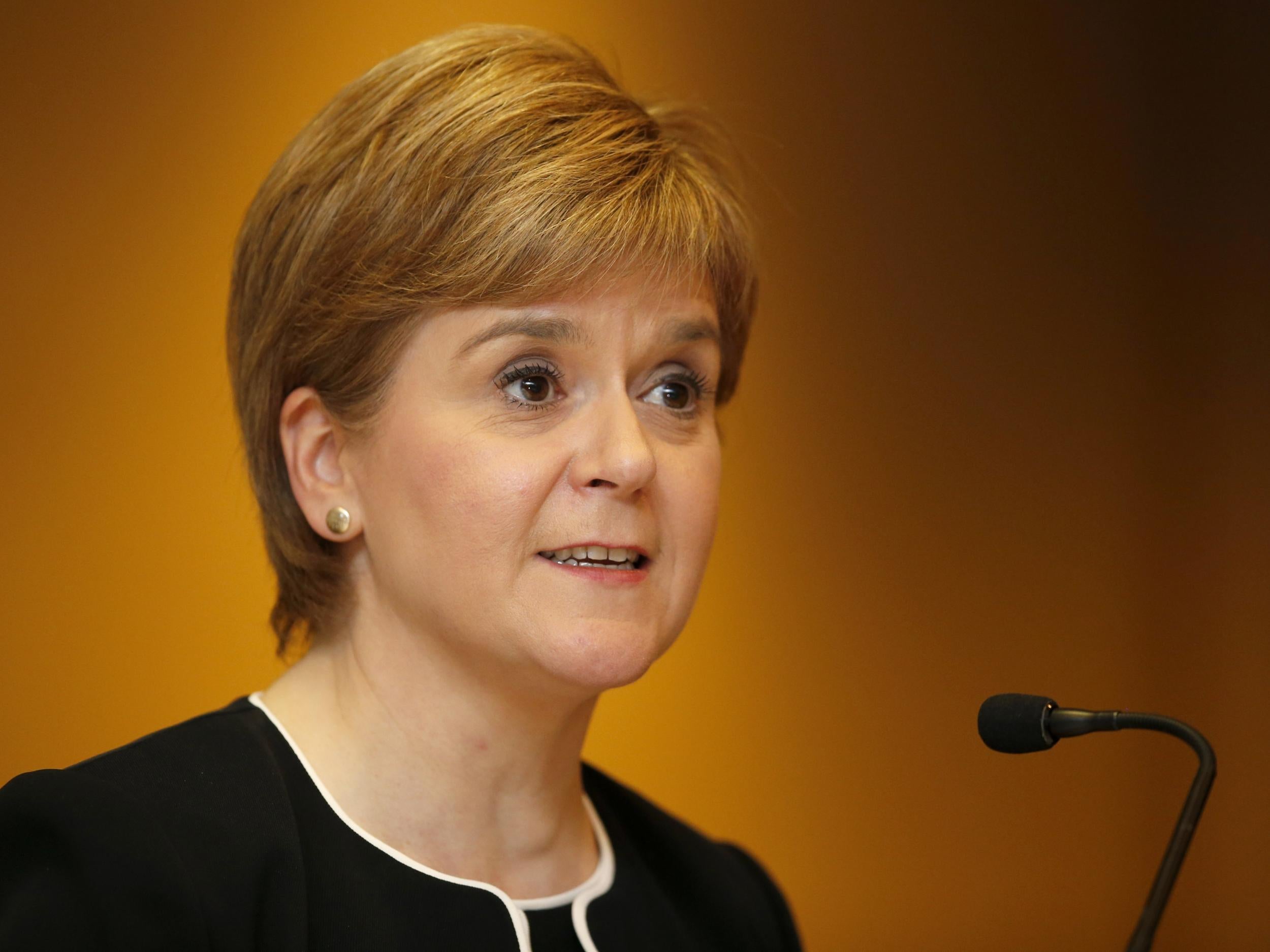 Scotland cannot trust Conservative ministers Liam Fox and Boris Johnson to represent its interests in EU negotiations, the country's First Minister has warned.
In her Saturday closing speech to the SNP's annual conference in Glasgow Nicola Sturgeon said the Conservatives have a different idea of what Scotland's relationship with Europe should be to the Scottish public.
In her opening speech on Thursday Ms Sturgeon announced she would consult on a second independence referendum next week, warning Theresa May that independence could be a consequence of ignoring Scotland's interests.
On Friday the SNP's Westminster leader Angus Robertson reiterated the warning, saying Ms May might not be ruling the United Kingdom for long if she ignored Scotland's interests.
There was further fuel for the nationalists' narrative on Friday when it emerged that the Scottish Secretary David Mundell, the Tories' only Scottish MP, might be excluded from some Cabinet discussions. He is expected to only be invited to a key Brexit committee "as required".
"Let me be crystal clear about this – Scotland cannot trust the likes of Boris Johnson and Liam Fox to represent us," Ms Sturgeon told delegates.
"They are retreating to the fringes of Europe, we intend to stay at its very heart where Scotland belongs. To our European friends, we say: Scotland is open for business."
Her comments echo those made by Trades Union Congress general secretary Frances O'Grady on Friday at a fringe event at the conference. She called for Britain's negotiating team to be cross party and include representatives of the UK's countries, regions, and cities – as well as organised labour.
"Most of us are not entirely confident in the three Brexiteers, when our future lies in their hands," the trade unionist said.
Ms May appointed Liam Fox as International Trade Secretary, Boris Johnson as Foreign Secretary, and David Davis as Brexit Secretary. All three politicians campaigned to leave the EU and will be involved in negotiations to leave the bloc.
Mr Fox caused controversy at the Tory conference last week after he suggested EU nationals living in the UK could be used as bargaining chips.
Ms Sturgeon unveiled a four-point plan to secure Scotland's interests in EU negotiations. She says the UK government has no mandate to leave the single market as that was not on the ballot paper at the referendum.
Plans laid out by Ms Sturgeon in the speech included more staff for the Scottish international trade executive and the establishment of a Scottish-German trade hub.
"Make no mistake, the growth of our economy right now is threatened not just by the prospect of losing our place in the single market – disastrous though that would be," she said.
Brexit Concerns
Show all 26
"It is also the deeply damaging – and utterly shameful – message that the Tories' rhetoric about foreign workers is sending.
"And the uncertainty that message brings to our public services and Scottish employers .
"More than ever, we need to tell our European friends that Scotland is open for business. So, today I can announce a four-point plan to boost trade and exports.
"First, we will establish a new Board of Trade drawing on the best business expertise. Second, we will set up a new trade envoy scheme. It will ask prominent and successful Scots to help us, boost our national export effort.
"Third, we will create permanent trade representation for Scotland with a Scottish Innovation and Investment Hub in Berlin. Fourth, we will double the number of Scottish Development International staff working across Europe."
Scotland voted overwhelmingly to stay in the EU but Britain as a whole voted by 52 per cent to 48 per cent to leave.
Join our commenting forum
Join thought-provoking conversations, follow other Independent readers and see their replies