Lib Dems could beat Labour with votes of disaffected Remain voters, poll finds
The Liberals could be back from the dead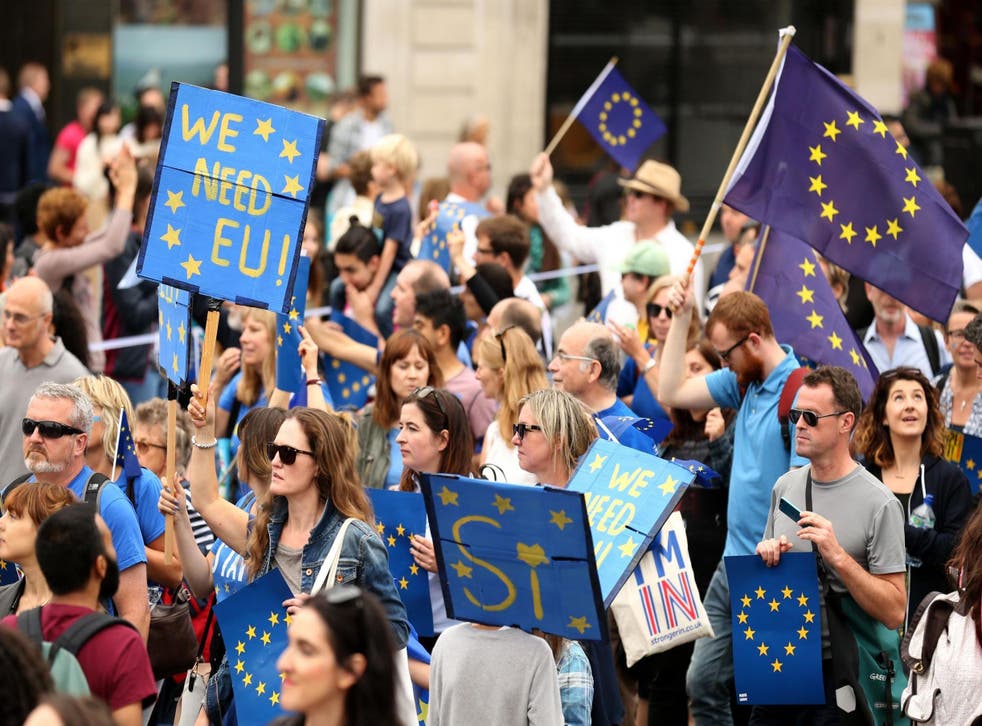 The Liberal Democrats could beat Labour at the next general election because of their pledge to hold a second EU referendum, a new poll suggests.
A survey by YouGov found that the Liberals would surge to second place on the back of disaffected Remain voters if they were the only party offering second referendum.
The survey found that if all the parties except the Lib Dems said they would press ahead with Brexit, the Lib Dems would gain 22 per cent of the vote, while Labour would score just 19 per cent.
The Conservatives would come first with 39 per cent of the vote and Ukip would take 14 per cent.
The results would produce a notional Tory majority in the Commons of over 100 seats, according to an electoral calculus projection of the results.
Labour, the Conservatives and Ukip have all already said they would accept the result of Brexit – while the Liberal Democrats have already said they would offer a second referendum.
The speculative poll is further good news for the Lib Dems, who are hoping to recover after a historically disastrous performance in 2015, under Nick Clegg. In that election they lost most of their seats, leaving them with just eight MPs.
The results underline the difficult situation Labour is in – with a large chunk of its supporters backing Leave but an even more in favour of Remain.
There was, however, some good news for Labour too this week, after a poll by Ipsos MORI saw them close the gap with the Conservatives by 9 points.
Labour was on 33 per cent, up 4 per cent, with the Tories still ahead on 42 per cent, down 5 per cent. The Lib Dems were on 10 per cent, up 3 per cent, and Ukip were on 7 per cent, up 1 per cent.
EU referendum - in pictures

Show all 18
The results would likely see the Tories increase their majority in Parliament, however, as they are still slightly up in support compared with the last election.
Theresa May has repeatedly ruled out holding an election before 2020, when the next one is scheduled by the Fixed Term Parliament Act.
Join our new commenting forum
Join thought-provoking conversations, follow other Independent readers and see their replies