Brexit: EU will present united front in withdrawal talks, says senior Hungarian minister
Officials in Brussels have accused the UK of trying to "divide and negotiate" by trying to play-off member states against each other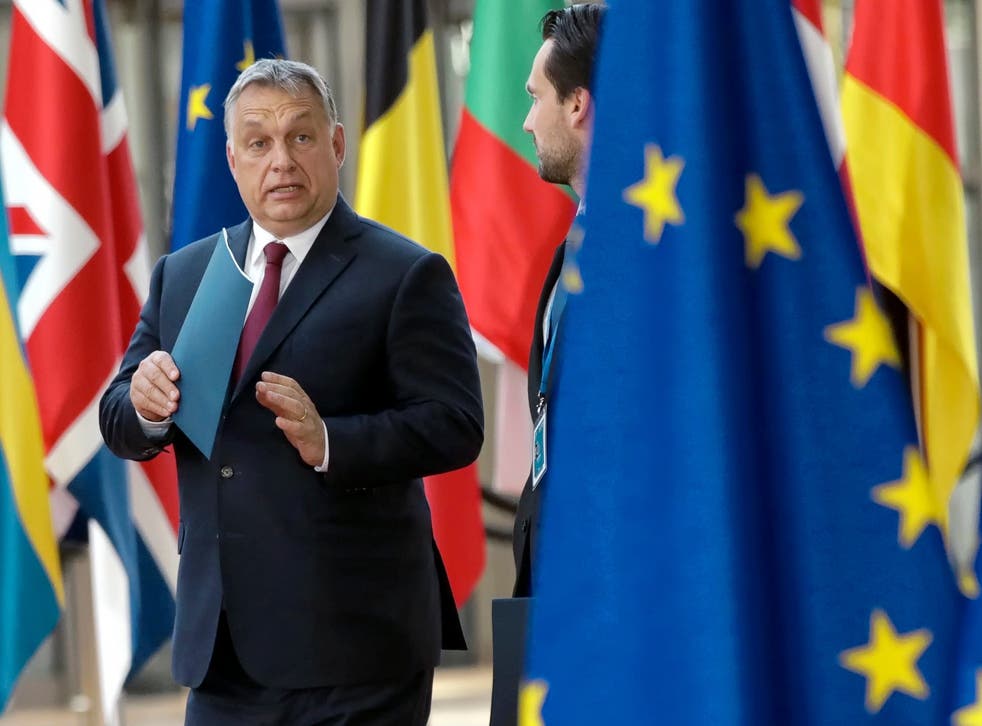 The European Union will present a common and united front over the withdrawal talks with the UK, a senior Hungarian minister stressed today, seemingly dashing lingering hopes of right-wing Brexiters that Viktor Orban's government will be prove to be an ally against Brussels.
Conservative hard-line Eurosceptics had claimed that countries like Hungary and Italy with their populist administrations, and with their own differences with liberal Western European member states, would help counter the European Commission.
There had been some criticism from Budapest towards Brussels. Mr Orban had attacked the Commission President Jean-Claude Juncker over the negotiations, and his ministers have been critical over the EU's stance towards London.
Foreign Minister Peter Szijjarto charged at one point that Brexit "was Brussels failure..." and the "…Commission will go down in history books as the European commission under whose mandate Europe's second-strongest and the world's fifth-largest economy decided to leave the EU."
UK news in pictures

Show all 51
Officials in Brussels have accused the UK of trying to "divide and negotiate" by trying to play-off member states against each other.
In one European Parliament meeting last September Tory MEPs voted against a EU motion censuring Mr Orban. The strategy, European officials point out, failed. In one EU meeting during which, according to Eurosceptics, Mr Orban would intervene in support of Theresa May, he conspicuously remained silent.
Zoltan Kovacs, Secretary of State for Public Diplomacy and International Communications, stressed "Hungary's position is quite clear that the 27 member states of the EU and the institutions will stay together and will have a united position and there is a common European position."
Support free-thinking journalism and attend Independent events
Speaking during a visit to London, Mr Kovacs continued: "We have said that there should be a fair Brexit what is desired, nobody should be given a lesson on behalf of the institutions. We truly believe this is a national issue for Britain, but we decided from the outset that there should be a common attitude among the 27 of us who remained, otherwise we realised we cannot make this work."
Asked about the possibilities of a no-deal, Mr Kovacs responded: "This is a matter for the British Parliament. There is an offer to Britain out there, it is a common European offer."
Join our new commenting forum
Join thought-provoking conversations, follow other Independent readers and see their replies