Lawyers paid £33,000 of taxpayers' money a week to advise Government on Brexit negotiations
Department for Exiting the European Union spends an estimated £268,711 in eight weeks
Rob Merrick
Deputy Political Editor
Thursday 08 September 2016 15:14 Comments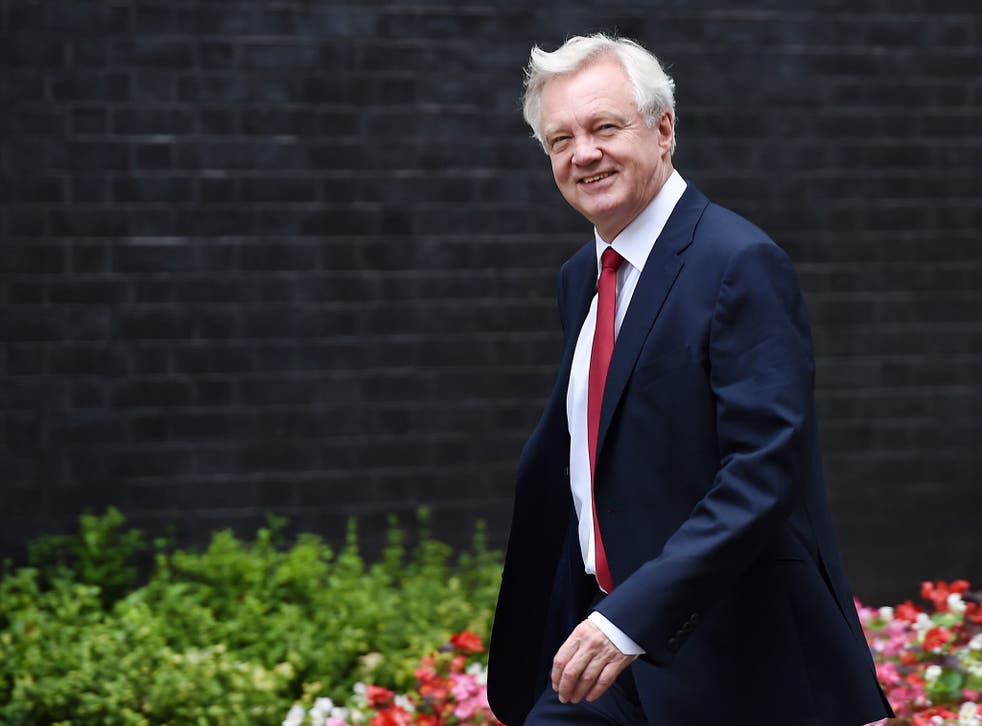 Lawyers are being paid more than £33,000 every week for legal advice on how to deliver Brexit, official figures show.
Nick Clegg, who uncovered the spending, said it was further evidence of "how ill-prepared Whitehall is" for the enormous task of withdrawing from the European Union.
The former Liberal Democrat leader said: "Anyone who thinks Brexit will be quick or easy is seriously mistaken.
"This huge taxpayer-funded Brexit bill for legal advice shows how ill-prepared Whitehall is for what will be the biggest and most complex set of negotiations it has ever attempted.
"But it is not just legal advice where the Government is ill-prepared – we simply don't have anything like the number of trade negotiators necessary to establish a new trading relationship with the EU or other countries."
Britain has yet to formally start talks to withdraw from the European Union, with the Prime Minister and Brexit Secretary David Davis coming under fire for revealing little detail about their plans to MPs.
The legal bill has been run up by the Department for Exiting the European Union, which said it had spent about £268,711 in eight weeks – an average of around £33,500 each week.
Brexit racism and the fightback

Show all 9
Officials are still assessing the total amount of taxpayers' cash required for legal advice over the next 12 months, when the UK Government is expected to have invoked Article 50 of the Lisbon Treaty.
That will trigger what is predicted to be a complex two-year negotiation process – or even longer, if the UK and other EU nations agree.
Mr Clegg, who has returned to frontline politics as his party's EU spokesman, asked the Brexit department to reveal how much it has spent on internal and external legal advice, plus a prediction of future spending in the year ahead.
In reply, Brexit Minister David Davis said: "The department is currently assessing the overall requirement for legal advice and the associated funding requirement over the next 12 months.
"To date, the department has incurred an estimated total of £256,000 in fixed-fee legal advice with the Government legal department and a further £12,711 in relation to additional billed fees and disbursements.
"No spend has been incurred in relation to external legal firms."
Mr Clegg added: "The process of leaving the European Union, regardless of what deal the Government eventually agrees, will be long and painful and risks a long period of uncertainty for British business, jobs and our wider economy."
Register for free to continue reading
Registration is a free and easy way to support our truly independent journalism
By registering, you will also enjoy limited access to Premium articles, exclusive newsletters, commenting, and virtual events with our leading journalists
Already have an account? sign in
Join our new commenting forum
Join thought-provoking conversations, follow other Independent readers and see their replies