French presidential frontrunner Alain Juppé calls to end Le Touquet agreement and place border with UK on British soil
'We must move the border back to where it belongs'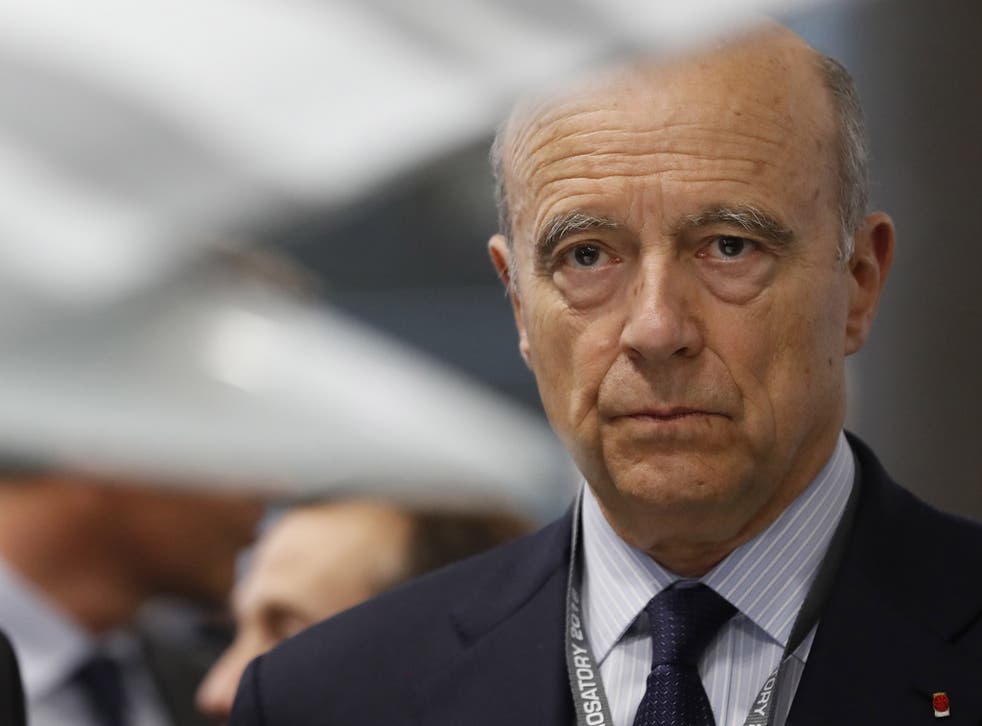 The French presidential frontrunner Alain Juppé has said he would likely scrap the decade old Le Touquet agreement with the UK and place the border between the two countries on British soil.
The agreement, drawn up as part of a bilateral treaty between the two countries, allows the UK to operate its border controls on the French side of the channel.
During the European Union referendum campaign David Cameron was accused of scaremongering when he said leaving the union would lead to the deal being scrapped – and the refugee and migrant camps in Calais relocating to southern England as a result.
The French government dismissed the claim from the Prime Minister at the time and said it had "no plans" to change the agreement. However, Sir Peter Ricketts, former UK ambassador to France and former national security advisor to Mr Cameron warned that France's stance might not last forever.
But speaking to the Financial Times, Mr Juppé, who is leading in opinion polls, said: "The logic requires that border controls take place on British soil."
"We must move the border back to where it belongs," he added.
Michel Sapin shocked at lack of Brexit planning
The Calais 'jungle' camp that has grown up in the past two years as thousands of migrants seek to avoid border controls there and reach Britain illegally through the Channel Tunnel is controversial on both sides of the Channel.
The number of people living in the camp is small compared to the total number of refugees entering Europe as a whole – with millions entering the continent in 2016, according to a European Commission estimate.
Calais and Dunkirk camps

Show all 16
Mr Ricketts said earlier this year that the French government was using up significant political capital and police resources in its operation in Calais and that opposition parties were keen to pull out of the agreement.
"This treaty is a bilateral treaty but it was made in a multilateral context where Britain and France are working together across a whole range of issues," he told BBC Radio 4.
"If the context changed and Britain made a major decision to leave the EU I think it's highly likely France would review its position too… there's a lot of pressure already, if you look at the main opposition party in France, Les Republicains, they're already openly calling for that treaty [to be scrapped]."
Join our new commenting forum
Join thought-provoking conversations, follow other Independent readers and see their replies