Brexit: Opposition parties prepare for caretaker government to oust Boris Johnson if he refuses to delay exit
But deep rifts remain over who could be interim prime minister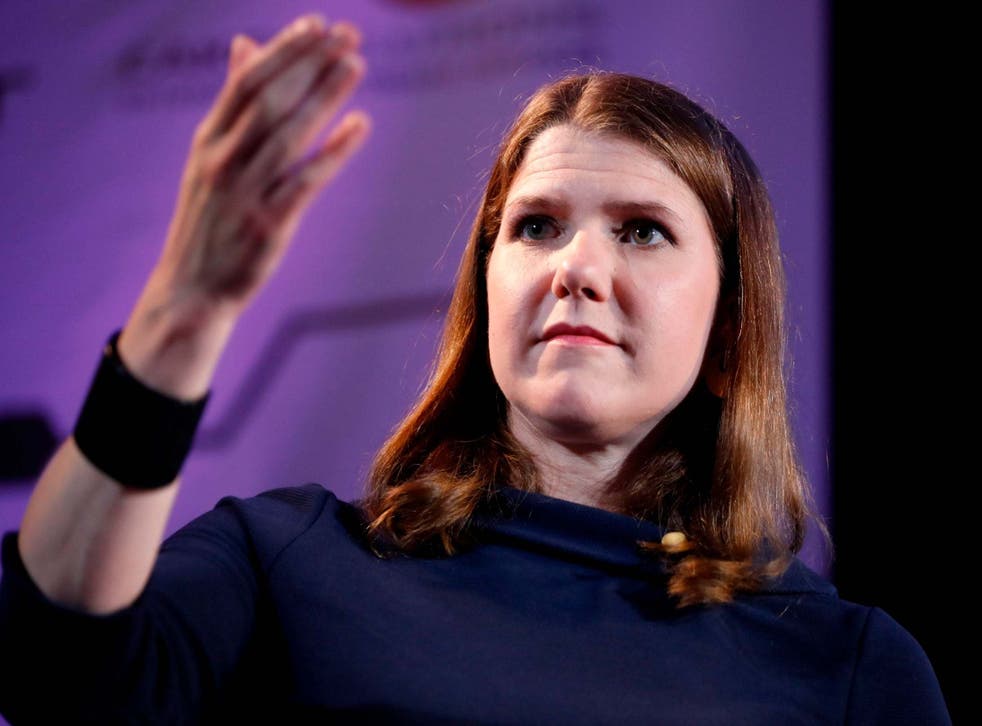 Opposition parties have agreed to discuss plans for a government of national unity to oust Boris Johnson if he refuses to delay Brexit, Jo Swinson has said.
Labour, the SNP, the Liberal Democrats and the smaller parties decided to put plans for a no-confidence vote on ice amid fears an attempt during the Conservative Party conference could "play into Boris Johnson's hands" and make a no-deal Brexit more likely.
After talks on Monday, the Lib Dem leader disclosed that opposition party whips will hold crunch talks to plot different scenarios "including the possibility of an insurance option of a government of national unity".
However deep rifts remain over who would lead any temporary government, as the Lib Dems have refused to back Jeremy Corbyn as a caretaker prime minister – which Labour say is the only viable option.
It comes as prominent Remainer Dominic Grieve said Mr Corbyn was the only obstacle to agreement on a leader for a potential government of national unity.
The former Tory attorney general suggested that the Labour leader's reluctance to see anyone else take the post may be due to the danger the party would lose public funding – known as Short money – worth £2m a year to the official opposition.
Mr Grieve told a Best for Britain dinner at the Conservative conference: "Jeremy is the chief obstacle to achieving a government of national unity. If Jeremy were to pivot to the principle of a government of national unity to deliver a referendum, the referendum would slot into place remarkably quickly.
"There's a problem with Short money because if we have a government of national unity, you lose the Short money, which plays an important role in bankrolling the work of political parties in parliament."
A Labour source said Mr Corbyn had laid out the simplest and most democratic way to prevent no deal, adding: "As Dominic Grieve correctly notes, he is in no place to give advice to the Labour Party."
Tory MPs had been poised to dash back from their annual conference in Manchester in the event of a confidence vote, but opposition parties appear to be focusing instead on demanding information on no-deal contingency planning.
Parliament has already passed a law compelling Mr Johnson to seek a delay to Brexit if he cannot secure a new agreement with the EU by 19 October.
But some opposition MPs fear the prime minister could find a way to defy the law to force through a no deal – and keep his do-or-die pledge to leave the EU on 31 October, with or without a deal.
Speaking to journalists in Westminster, Ms Swinson said: "What is clear is that this week it is important we don't go for a precipitous vote of no confidence motion.
"It is understood that, if anything, that would just increase the risk of a no-deal Brexit and therefore play in Boris Johnson's hands.
"What is going to happen is the party whips are going to meet to plan out different scenarios and different options, including the possibility of an insurance option of a government of national unity, including who might be able to lead such a government."
The Lib Dems are reluctant to instal Mr Corbyn in No 10, arguing instead for a veteran MP such as Labour's Harriet Harman, former Tory chancellor Ken Clarke, or ex-Labour foreign secretary Margaret Beckett.
Ms Swinson said Mr Corbyn would not command the necessary support from Tory exiles, adding: "I have been crystal clear but I will do so again – Jeremy Corbyn is not going into No 10 on the basis of Liberal Democrats' votes."
But the Labour leader stood firm on his demands to head up a temporary government.
Speaking after the talks, he said: "The position is quite simply this: when a government collapses then the leader of the opposition is invited to form an administration."
Mr Corbyn said a vote of no confidence in the prime minister was still on "in play" but would not come until no deal had been taken off the table.
He said: "Our agreed position is to prevent a no-deal exit and ensure the prime minister obeys the act... which requires him to make an application to the EU by October 19 if no agreement has been reached by parliament at that stage.
"There are no signs that the prime minister has even made an application of any sort, or indeed any proposals, to the EU thus far."
Lib Dem proposals to force the prime minister to go to Brussels to seek another Brexit delay as early as this weekend failed to secure the backing of the other parties.
Instead, the leaders agreed to try to use parliamentary devices to obtain secret government no-deal Brexit plans, after successfully securing the explosive Operation Yellowhammer documents.
MPs will seek files on Operation Kingfisher, about impacts on business, Operation Snow Bunting, relating to police responses, and Operation Black Swan, covering the worst-case scenario.
Join our new commenting forum
Join thought-provoking conversations, follow other Independent readers and see their replies