Voting for Brexit in Hampstead is 'like coming out as gay in 1950s', claims Baroness Deech
Leading academic says she was shunned by some of her oldest friends in the wealthy area of north London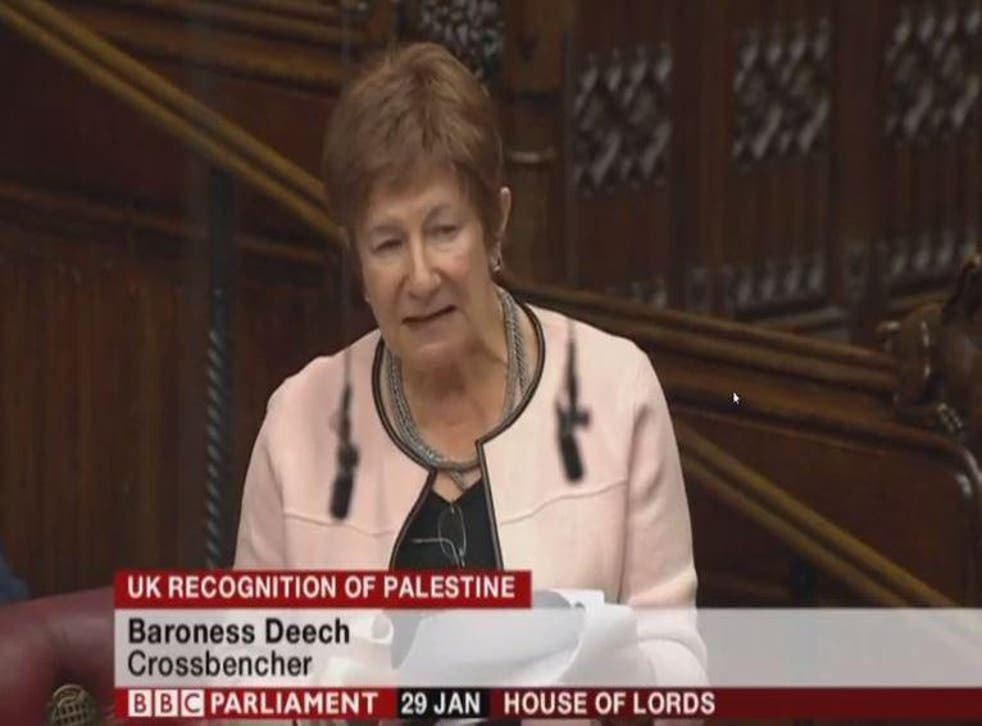 A member of the Lords and leading academic has claimed that telling people in Hampstead you voted for Brexit is akin to coming out as gay in the 1950s.
Baroness Ruth Deech, a former principle of Oxford University's St Anne's College, said she was ostracised by close friends in the leafy area of north London when she told them she had opted to leave the European Union.
Speaking to the Brexit-backing Spectator magazine, the peer who has worked as a lawyer, an embryologist and bioethicist, said: "Telling people in Hampstead you voted Leave is a bit like coming out as gay in the 1950s.
"Even some of your oldest friends suddenly want nothing more to do with you."
Brexit: the deciders

Show all 8
Hampstead, known for its literary tradition and political activism as well as its affluence with house prices averaging over a million, emerged as one of the most pro-Remain areas in the country last June.
More than three quarters of voters in the area backed staying in the union compared to just 48 per cent of voters nationally.
Labour MP Tulip Siddiq holds the seat of Hampstead and Kilburn while neighbouring Holborn and St Pancras is represented by Shadow Brexit Secretary Sir Keir Starmer.
Ms Siddiq campaigned strongly to remain and voted against the so-called Brexit Bill to trigger Article 50 when it came before the Commons last March. She said at the time she felt compelled to oppose it because 75 per cent of her constituents had wanted to remain - including many people living in the less affluent Kilburn area of the constituency.
Baroness Deech has previously criticised politicians' attempts to "defy the result of the referendum" and has said the EU is giving rise to 'fascists, extremism in Austria, Hungary, Poland, France, Germany".
Lawyer and community campaigner Jessica Learmond-Criqui, who has lived in Hampstead for 30 years, said she found the views of the Baroness "very over-the-top".
"If she wanted to insult the people of Hampstead, she couldn't have chosen better words to do so.
"I've always found people in Hampstead to be tolerant of views different to their own.
"To suggest that there is something suspect about anyone who voted Brexit is quite sinister. In the 1950s, it was a criminal offence to be gay. You could go to prison. There was a stigma attached to it.
"The referendum was a binary choice and they believed the evidence they were presented with by the various campaign groups.
"Yes, there has been robust argument and debate, here in Hampstead and all over the country. Yes, I voted to remain. But I know people who voted to leave, and of course we still get along."
Register for free to continue reading
Registration is a free and easy way to support our truly independent journalism
By registering, you will also enjoy limited access to Premium articles, exclusive newsletters, commenting, and virtual events with our leading journalists
Already have an account? sign in
Register for free to continue reading
Registration is a free and easy way to support our truly independent journalism
By registering, you will also enjoy limited access to Premium articles, exclusive newsletters, commenting, and virtual events with our leading journalists
Already have an account? sign in
Join our new commenting forum
Join thought-provoking conversations, follow other Independent readers and see their replies