Proposed levy on skilled EU workers branded 'idiotic'
Immigration Minister Robert Goodwill proposes a £1,000 tax on every EU citizen working in the UK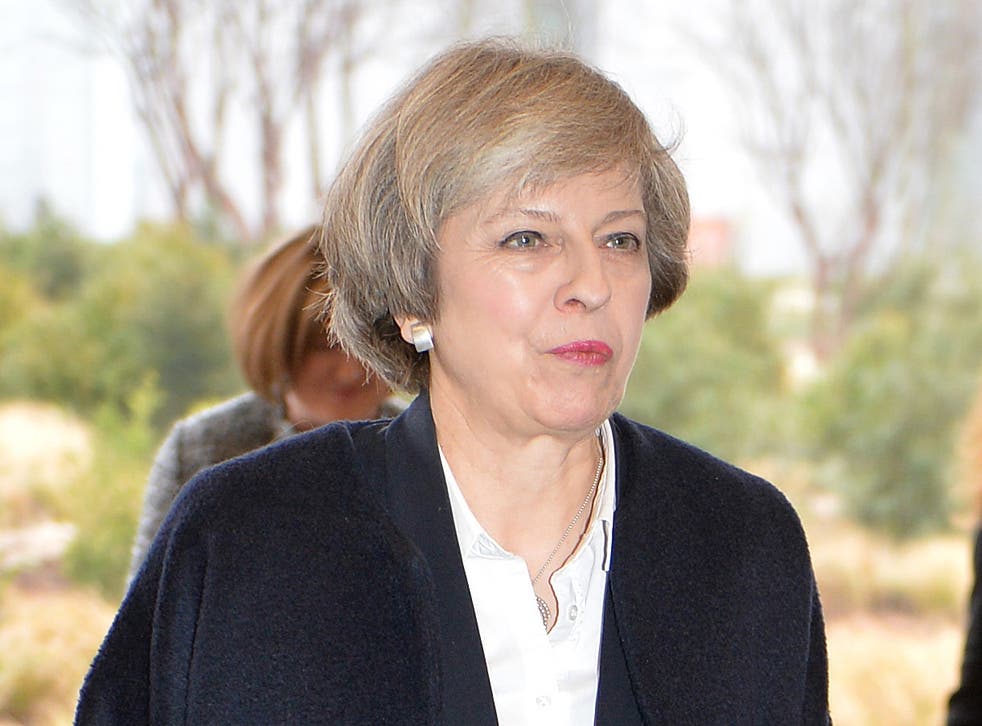 A proposed levy on skilled European Union (EU) workers has been called the "most idiotic thing to come out of a minister's mouth since red, white and blue Brexit".
Immigration minister Robert Goodwill told the Lords EU Home Affairs committee the government were considering introducing a £1,000 "immigration skills charge" for every EU citizen employed by a British company.
He said a similar charge was due to come into force for non-EU workers in April and they were studying the idea of extending it to skilled EU workers.
But the Liberal Democrats, who fiercely oppose leaving the Union, said the idea was the "most idiotic thing since red, white and blue Brexit".
The party's Shadow Business Secretary Don Foster said: "Be under no illusions, this plan would kill off British businesses. The Conservatives used to represent business interests, they have now sacrificed them on the altar of populism.
"I've yet to meet a single business who would hire from abroad if they could find the skills they need here. The choice they are making is because of their demand to grow, not to abandon British workers."
He added: "Instead of pandering to anti-immigrant sentiment, the Government should be investing in schools, further education and training to ensure British citizens have the skills British business desperately needs."
The Institute of Directors (IoD) warned against the move. Although employers accepted that immigration policy would change after Brexit the levy would "hit businesses who are dependent on skills from abroad", it said.
Supreme Court Brexit Challenge

Show all 13
Adam Marshall, director general of the British Chambers of Commerce, added that companies in the UK already face a "plethora of upfront costs".
He said: "Implementing this measure would be harmful to individual firms and overall growth, as it would make the UK less attractive to both investment and talent."
The Prime Minister's spokeswoman later appeared to distance Theresa May from the comments.
"There are a number of options that could be considered", she said.
Mr Goodwill also indicated that a route for seasonal agricultural workers was being weighed up.
Under a previous scheme, fruit and vegetable growers were allowed to employ Bulgarians and Romanians for up to six months at a time, with an annual quota of 21,250.
The programme closed when restrictions on migrants from the two countries were lifted at the start of 2014.
At the end of last year, Prime Minister Theresa May was ridiculed for claiming she wanted a "red, white and blue Brexit" when asked if she was leaning towards hard or soft Brexit.
Ms May was aiming to provoke a sense of national pride but Lib Dem leader Tim Farron dismissed it as "jingoistic claptrap".
The Independent contacted the Home Office for comment but none had been received at the time of publication.
Additional reporting by Press Association
Register for free to continue reading
Registration is a free and easy way to support our truly independent journalism
By registering, you will also enjoy limited access to Premium articles, exclusive newsletters, commenting, and virtual events with our leading journalists
Already have an account? sign in
Register for free to continue reading
Registration is a free and easy way to support our truly independent journalism
By registering, you will also enjoy limited access to Premium articles, exclusive newsletters, commenting, and virtual events with our leading journalists
Already have an account? sign in
Join our new commenting forum
Join thought-provoking conversations, follow other Independent readers and see their replies