Brexit cabinet battle looms as Philip Hammond splits with Theresa May over foreign students
The Chancellor suggested Ms May's preferred position of counting them as immigrants should change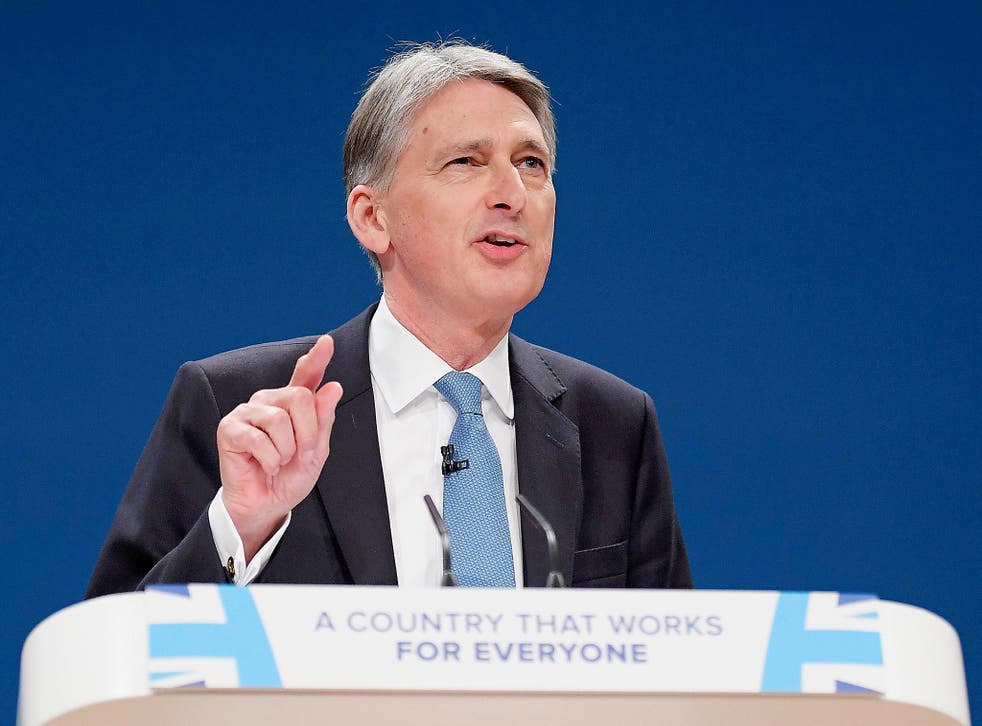 Chancellor Philip Hammond has set himself up for a Brexit battle with Theresa May after challenging one of her longest-held stances on immigration.
Mr Hammond indicated that he thought foreign student numbers should be removed from net migration statistics, something Ms May vehemently opposes.
He then attacked cabinet colleagues who leaked his comments from a private meeting and challenged Brexiteers, such as Boris Johnson, over big promises they made about extra public spending during the EU referendum.
Mr Hammond's words follow reports of a cabinet rift over Brexit, with the Chancellor on one side and Brexiteers intent on leaving the single market and strong immigration controls on the other.
Speaking at a hearing of the Treasury Select Committee, Mr Hammond said it is essential that immigration controls are introduced in a way that "protects our economy".
When asked if students should still be counted among immigrant numbers, he said: "My view is this is a question of public perception and the public's view. Clearly immigration and the level of net migration is an issue of concern.
"The question we should be asking is 'what does the public understand should be included within that definition?'. It's not whether politicians think one thing or another, it's whether the public believe it."
When committee chair Andrew Tyrie cited research showing only a fifth of people think students count as immigrants and that 59 per cent are opposed to efforts to reduce their number, Mr Hammond said: "I think that's very interesting information."
Theresa May on immigration in conference speech
As Home Secretary, Ms May doggedly fought off an attempt by George Osborne to remove students from net migration numbers at a time when the ex-Chancellor was at the height of his power.
At Conservative conference earlier this month, the Government announced plans for a tough new crackdown on student visas.
Mr Hammond revealed his approach to the issue after he was attacked in the press by unnamed Brexiteers, who revealed that in a cabinet committee meeting he raised concerns about the economic impact of a new work-visa system.
Brexit Concerns

Show all 26
Addressing the cabinet leak head-on, he said: "It would be far more helpful to this debate if we were able to conduct these internal discussions privately without leaks to newspapers.
"We need space to explore different options, to discuss among ourselves.
"It's no secret that there are different views about how we should approach the [Brexit] negotiation."
During the EU referendum Leave campaigners, including now Foreign Secretary Mr Johnson, travelled round the country on a red bus emblazoned with a pledge that the NHS could have an extra £350 million if the UK left.
Asked if he thought Leave voters would be disappointed about the absence of promised extra public funding, a so-called "fiscal dividend", Mr Hammond said: "That is for others to answer.
"I didn't propose to anyone that there would be a substantial fiscal dividend."
Register for free to continue reading
Registration is a free and easy way to support our truly independent journalism
By registering, you will also enjoy limited access to Premium articles, exclusive newsletters, commenting, and virtual events with our leading journalists
Already have an account? sign in
Register for free to continue reading
Registration is a free and easy way to support our truly independent journalism
By registering, you will also enjoy limited access to Premium articles, exclusive newsletters, commenting, and virtual events with our leading journalists
Already have an account? sign in
Join our new commenting forum
Join thought-provoking conversations, follow other Independent readers and see their replies