Brexit: Ireland's Prime Minister Leo Varadkar trying to 'keep door open' for UK to stay in EU
'It's part of my remit to keep the door open, not just to the European Union, but also to the single market and also to the customs union'
Rob Merrick
Deputy Political Editor
Monday 31 July 2017 18:19 Comments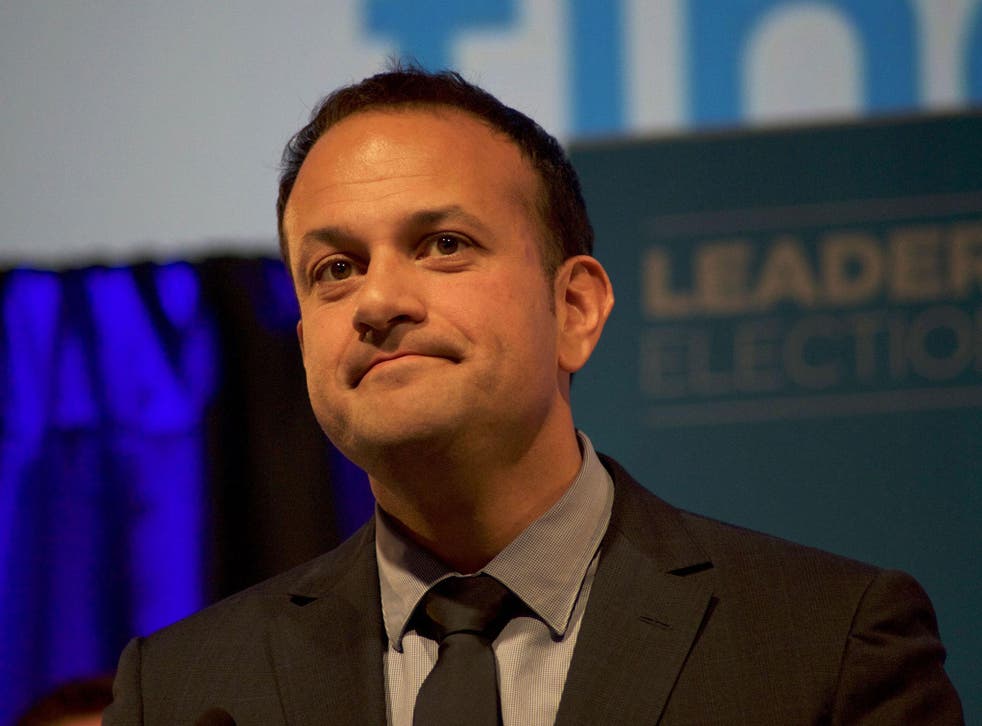 The Irish Prime Minister says he is working to "keep the door open" for Britain to halt Brexit, amid growing rows over the future border with the North.
Asked if he thought there was any possibility of Britain changing its mind about EU withdrawal, Leo Varadkar said: "Well, I still hope that it won't happen."
He added: "When it comes to my work in Brussels, working with other European prime ministers and presidents, it's part of my remit to keep the door open, not just to the European Union, but also to the single market and also to the customs union, should they decide to go down that route.
"That, I think, would be the best outcome for Ireland and Northern Ireland and Britain," Mr Varadkar told The Irish Times.
The comments came as relations between the Dublin Government and the Democratic Unionist Party (DUP) – Theresa May's partners at Westminster - sour over the issue of a post-Brexit border.
The DUP was told to stop 'whinging" after protesting when Mr Varadkar said the Irish Government does not want any sort of economic border on the island of Ireland after Brexit.
The Irish Prime Minister said he would not work with London, which has put forward better technology as a potential solution to policing trade between North and South after 2019.
Nigel Dodds, the DUP deputy leader, hit out at the comments and said Dublin was positioning for a general election.
"It's simply taking things backwards at a time when common sense co-operation between our two countries and between the Republic and Northern Ireland is what's needed," he said.
But Fine Gael Senator Neale Richmond said: "The DUP's whinging doesn't hide their political impotence.
"They would be far better off seeking to influence their Government partners in Westminster and working to get the Executive back up and running to give Northern Ireland a strong voice."
Mr Richmond added: "Being a good friend requires one to be honest. In the Brexit debate, Ireland is the best friend the UK has and it is only right that the Taoiseach should point out when the UK negotiating side is lacking."
Meanwhile, a Sinn Fein Stormont Assembly member claimed the DUP privately acknowledges that Brexit will be an economic disaster for the island of Ireland.
Conor Murphy suggested the DUP's public pro-Brexit stance was very different to its behind-closed-doors view, as he commented on the worsening relations between the main unionist party and Mr Varadkar.
"The reality is the DUP have been acting against the wishes of the majority of people here in relation to their approach to Brexit," said Mr Murphy.
"They have now given the British government a blank cheque in terms of signing up to support any Brexit legislation that is brought forward."
Mr Murphy added: "The reality is we recognise, as does everyone, including the DUP privately, that Brexit is going to be an economic disaster for the island of Ireland."
Register for free to continue reading
Registration is a free and easy way to support our truly independent journalism
By registering, you will also enjoy limited access to Premium articles, exclusive newsletters, commenting, and virtual events with our leading journalists
Already have an account? sign in
Join our new commenting forum
Join thought-provoking conversations, follow other Independent readers and see their replies