Labour will vote against Brexit deal if EU terms not matched, Jeremy Corbyn reveals
'We are very clear that there has to be unfettered access to the European market, otherwise the threat to jobs in this country is absolutely huge,' says the Labour leader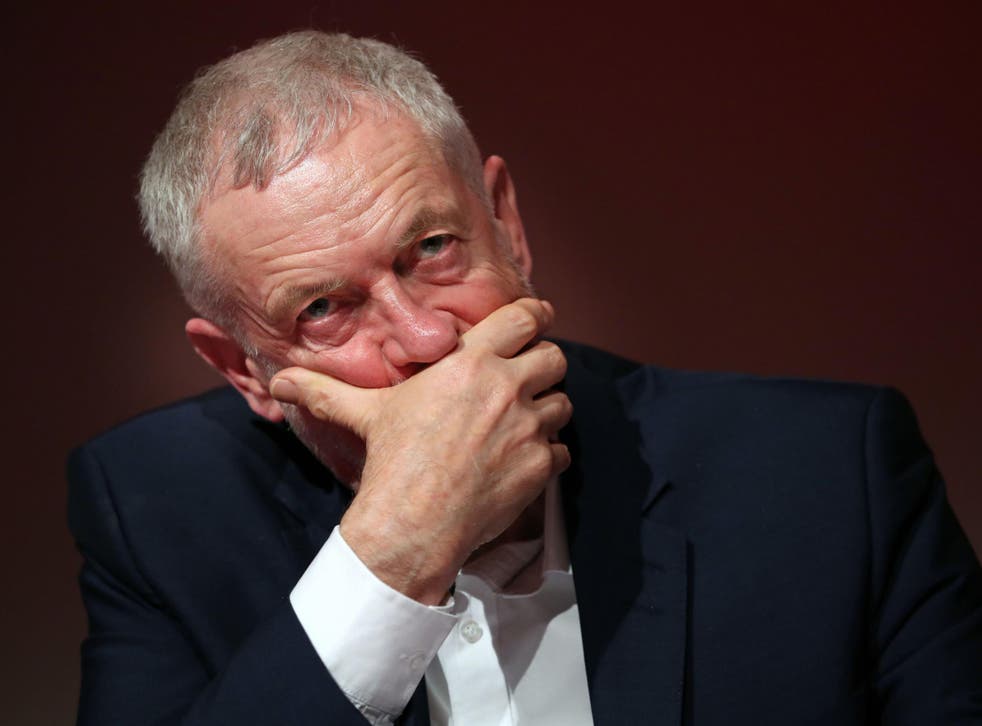 Labour will vote against any final Brexit deal unless it delivers the "exact same benefits" as the UK enjoys currently within the European Union, Jeremy Corbyn says.
Warning of a "huge threat to jobs", the Labour leader toughened his party's stance if Theresa May returns from the Brussels negotiations with bad exit terms.
Asked if Labour would then "vote against the deal" – despite supporting the triggering of the Article 50 exit clause – Mr Corbyn indicated that it would.
Setting his key test, he said: "We are very clear that there has to be unfettered access to the European market otherwise the threat to jobs in this country is absolutely huge."
Mr Corbyn pointed to the needs of the car industries and other manufacturers, adding: "If we don't maintain this unfettered access to European markets than, quite clearly, those industries are very much at risk."
Tomorrow, Sir Keir Starmer, Labour's Brexit spokesman, will set out six tests for Ms May to meet, including that any agreement delivers – as Brexit Secretary David Davis pledged – the "exact same benefits".
Jeremy Corbyn calls for greater accountability of Brexit process
But Mr Corbyn, speaking to ITV's Peston on Sunday, denied Labour was now "committed to voting against Brexit".
"No, we are not," he replied. "We respect the result of the referendum, that's clear.
"We are not in a position of knowing what the deal is yet, so this is pretty high level of speculation when we are two years away from that particular vote."
The tough stance comes just three days before the Prime Minister triggers Article 50 – the formal process for starting exit talks and ending the UK's 44-year membership of the EU
How Brexit affected Britain's favourite foods from Weetabix to Marmite

Show all 8
EU leaders and officials have made clear that Britain will not be granted the same benefits if it insists on leaving the single market and the customs union.
Furthermore, most trade experts have ridiculed Ms May's hopes of striking a new free trade agreement with the EU within just two years.
Sir Keir's six tests will also include a "strong collaborative future arrangement with the EU", fair migration, a defence of workers' rights and a deal for "all regions and nations".
In his speech, he will demand that the Prime Minister abandons any suggestion that she might walk away without a deal, if the negotiations hit the rocks.
He will insist that the UK and EU agree transitional arrangements to prevent Britain having a "cliff-edge" fall out of the EU, falling back on high-tariff World Trade Organisation rules.
Speaking to the BBC's Andrew Marr Show, Sir Keir said he believed there was a Commons majority to prevent the hard Brexit of crashing out of the EU with no deal.
On Mr Davis's pledge to deliver the "exact same benefits", he said: "We are holding him to that test.
"The Government can't turn around now and say 'this is unachievable' because it was David Davis, whom the Prime Minister has appointed in the role, who said it."
On Wednesday, Ms May will send a letter – possibly eight or nine pages long – to Donald Tusk, the President the European Council, notifying him of the UK's intention to leave. She will also deliver a statement to the Commons.
The next day, the Government will publish a White Paper on its plans for a "Great Repeal Bill", to incorporate the mass of EU law into UK law prior to parts of that law being junked.
Controversially, ministers will use "Henry VIII powers" to amend some EU laws that will not be retained through secondary legislation – without MPs voting on them.
Register for free to continue reading
Registration is a free and easy way to support our truly independent journalism
By registering, you will also enjoy limited access to Premium articles, exclusive newsletters, commenting, and virtual events with our leading journalists
Already have an account? sign in
Register for free to continue reading
Registration is a free and easy way to support our truly independent journalism
By registering, you will also enjoy limited access to Premium articles, exclusive newsletters, commenting, and virtual events with our leading journalists
Already have an account? sign in
Join our new commenting forum
Join thought-provoking conversations, follow other Independent readers and see their replies