Brexit: Jeremy Corbyn's letter urging MPs to unite to stop no deal – the text in full
Labour leader calls for 'practical way' to stop UK leaving EU without a deal
Harry Cockburn
Tuesday 27 August 2019 19:20 Comments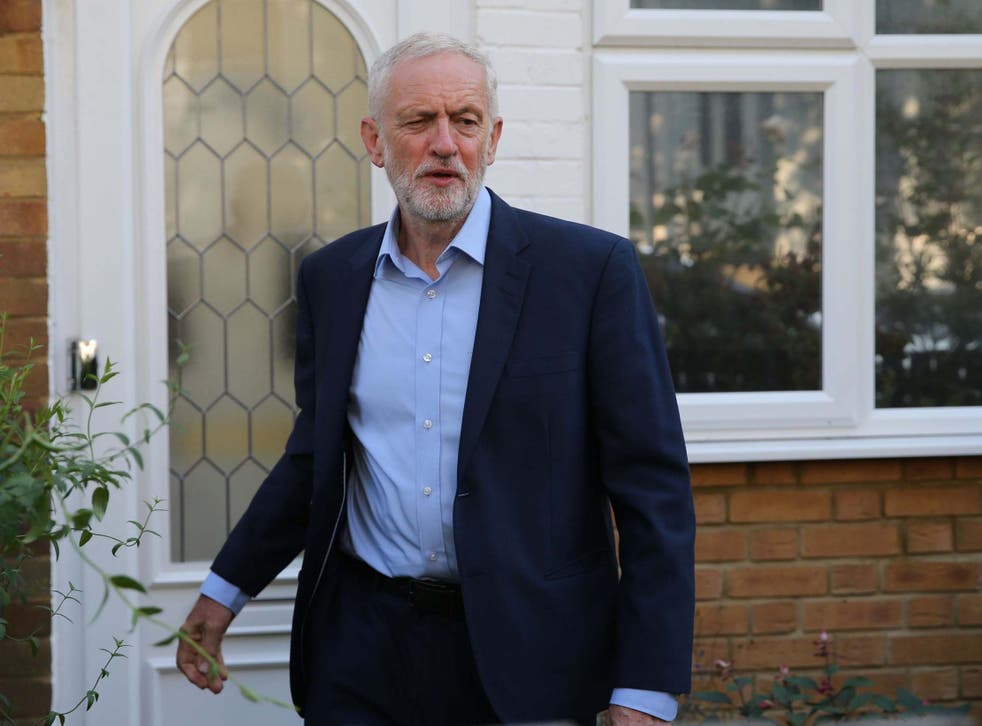 Jeremy Corbyn has written to 116 Tory and independent MPs including former prime minister Theresa May and former chancellor Philip Hammond to work with Labour to stop the UK crashing out of the European Union without a deal.
Here is the letter in full:
Dear colleague,
I am writing to you after convening a meeting earlier today with the leaders of other opposition parties on how we can work together, across Parliament to prevent a damaging No Deal exit from the European Union. At that meeting, we agreed to make efforts to put party politics aside to find a way through the present crisis.
We know there is a majority in parliament against No Deal. As MPs we've voted against No Deal on a number of occasions and we did so in the largest number on 27 March of this year.
As you were one of 116 Conservative or independent MPs who voted against No Deal that day and are not on the government frontbench, I am writing to you to offer to work together, in a collegiate, cross party spirit, to find a practical way to prevent No Deal.
Boris Johnson's cabinet: Who's in and who's out

Show all 40
This is an urgent task. The Prime Minister is reportedly planning to suspend parliament to force through a No Deal crash out. This action would be, according to legal advice I've received from Shadow Attorney General Shami Chakrabarti, "the gravest abuse of power and attack upon UK constitutional principle in living memory".
My view is that holding a general election after an extension is achieved is the simplest and most democratic way to prevent No Deal and to let the people of this country decide our future. Indeed, it is the best route to a referendum or leaving the EU with a deal.
I understand not all colleagues may agree.
So I would like to invite you to join a dialogue with myself, as leader of the Labour Party, and other opposition parties, to find a way for the clear will of parliament against No Deal to express itself.
Please respond by email.
Yours sincerely,
Jeremy Corbyn
Register for free to continue reading
Registration is a free and easy way to support our truly independent journalism
By registering, you will also enjoy limited access to Premium articles, exclusive newsletters, commenting, and virtual events with our leading journalists
Already have an account? sign in
Join our new commenting forum
Join thought-provoking conversations, follow other Independent readers and see their replies