Brexit: Tory MP John Redwood tells foreign investors to withdraw money from UK
Former cabinet minister tells investors to 'look further afield' as he criticises UK economic policy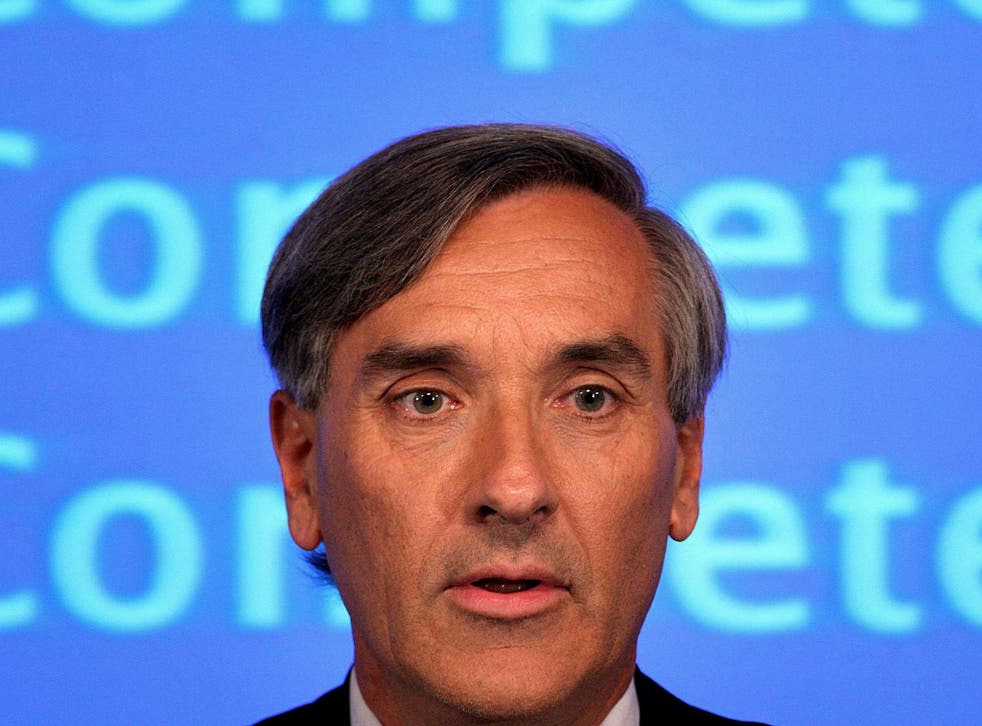 A veteran, Brexit-supporting Conservative MP has told investors to withdraw their money from the UK and instead invest in the EU.
John Redwood, who served as a cabinet minister in the 1990s, said the European Central Bank (ECB) was "promoting faster growth" at a time when, he claimed, Bank of England policies are having the opposite effect.
His column, published in the Financial Times, was headlined: "Look further afield as the UK hits brakes".
Mr Redwood spends some of his time working as chief global strategist for the Charles Stanley investment group, for which he is paid £180,000 a year.
The article made no mention of the fact he is also a long-serving Conservative MP.
Mr Redwood is a vocal Brexit supporter who has encouraged the Government to pursue a hard Brexit in which the UK exits the EU without a trade deal.
Last month he said: "Before the referendum and after, I have already said: prepare for no deal. We will do just fine with that."
In his Financial Times column, Mr Redwood condemned George Osborne's decision, as Chancellor, to introduce new taxes on buy-to-let properties, second homes and luxury property investments, saying it had had a "big adverse impact on turnover in and commitment to such investments".
He also criticised current government policies designed to make it more costly to buy high-polluting diesel vehicles.
In contrast, Mr Redwood praised the ECB, Donald Trump's White House and Japanese President Shinzo Abe for policies he said were conducive to economic growth.
He wrote: "Mario Draghi, ECB president, is now doing whatever it takes, not just to rescue the euro but to promote a much-needed economic recovery."
Mr Redwood made no mention of Brexit in discussing the UK's economic prospects.
Brexit: the deciders

Show all 8
The column was published on 3 November but received greater attention following a comment article by Forbes contributor Frances Coppola.
Ms Coppola wrote: "The Rt. Hon. John Redwood MP advocated a course of action by the UK Government that he knows would seriously damage the UK economy. This is not the only time he has advocated such a course of action: he is a prominent advocate of "hard Brexit", insisting that anything less is not really Brexit.
"And to protect his job as an investment manager, he warned his wealthy clients to get their money out before the disaster hits.
"To me, this smacks of disaster capitalism. Engineer a crash while ensuring your own interests are protected, then clean up when it hits.
"This is despicable behaviour by a lawmaker. The Rt. Hon. John Redwood MP is putting his own interests above those he represents. He is unfit to hold office. He should resign."
Mr Redwood was also criticised by opposition parties.
Peter Dowd, Labour's Shadow Chief Secretary to the Treasury, said: "This is yet another Tory MP openly admitting the Chancellor's poor record on the economy means we need to change course in the budget, proving yet again that they are clearly losing the economic argument.
"Even worse than other calls from Tory MPs is the fact that this one is talking down Britain and encouraging investors to invest in other countries instead. It speaks volumes for the Government's bungling of the Brexit negotiations, and their mismanagement of our economy."
Join our new commenting forum
Join thought-provoking conversations, follow other Independent readers and see their replies