Brexit: Keith Vaz accused of 'insulting Britain' after calling EU referendum result 'catastrophic for our country'
'I think that they voted emotionally rather than looking at the facts,' he said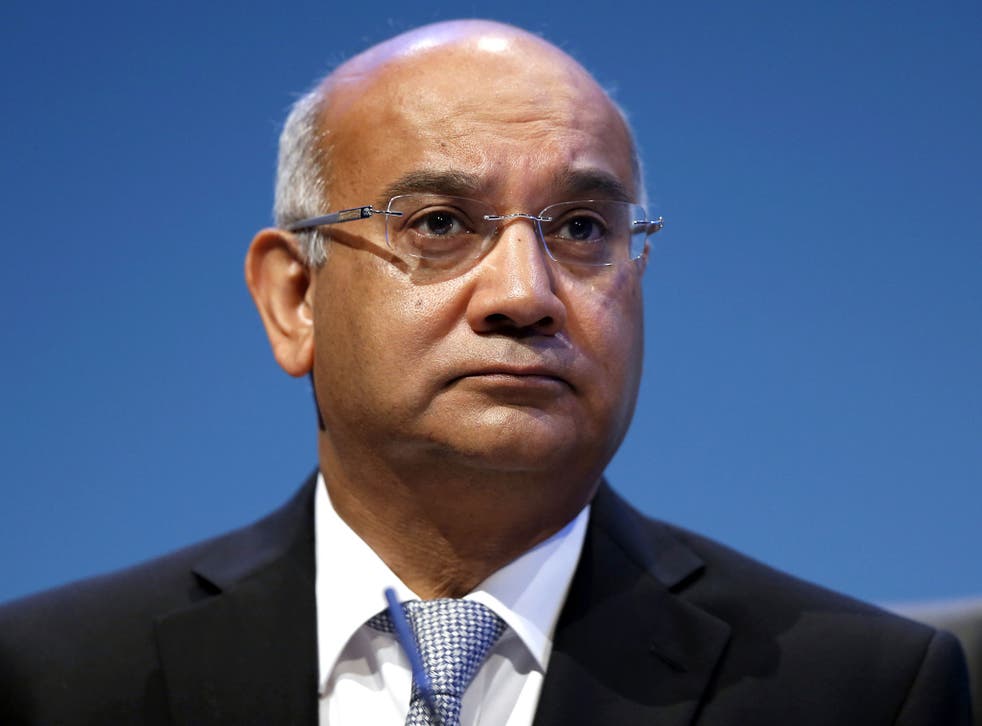 The former minister for Europe has called the EU referendum result a "terrible day for Britain and a terrible day for Europe" that will have consequences felt around the world.
Keith Vaz, the Labour MP for Leicester East, appeared bereft as he appeared on television minutes after the announcement that there was no way for the Remain campaign to win the historic vote.
"Frankly, in a thousand years I would never have believed that the British people would have voted this way," he told the BBC.
"And they have done so and I think that they voted emotionally rather than looking at the facts.
"It'll be catastrophic for our country, for the rest of Europe and indeed the world."
Mr Vaz predicted an emergency summit in Europe, warning of "huge implications" for counter-terrorism, co-operation on migration and other key policy issues.
He added: "The issues of immigration are extremely important, if you look at the campaign I think that there needed to be a much stronger campaign to stay in.
"The Leave campaigners were prepared to indulge in hand-to-hand combat, in local constituencies.
"They (voters) rejected the advice of all the experts, they rejected the arguments that had been put forward by almost everyone in Parliament.
"I mean those who are going to vote against this were in the minority, and the country has accepted it - they have rejected everything that's been put before them, it's very upsetting and very crushing."
EU referendum - in pictures

Show all 18
Some of those who voted for a Brexit reacted angrily to his comments, saying he had "insulted the British people" by inferring they were ill-informed.
One person dismissed his comments as "pathetic doomsday talk", while Peter Jackson, the Conservative MP for Peterborough, called them "patronising garbage".
But others said Mr Vaz had summed up their own feelings and "deep sadness" as the nation reeled following months of polls predicting a narrow Remain victory.
"Keith Vaz on TV just showed the emotion, sadness, disbelief, near-tears and worry for the future that many people (me included) may feel this morning," a commenter wrote on Twitter.
Labour MP Chukka Umunna echoed his comments, calling the referendum result a "seismic moment" for the UK and the whole of Europe.
"There's a lot of talk that this is an overwhelming win but it's not - based on the provisional result there are 48% of people who didn't vote for this...how do we bring a splintered and fragmented society to face these complex challenges?" he asked.
There was growing speculation about the immediate impact of the vote on David Cameron's position as Prime Minister, despite a letter from leading Eurosceptic Tories including Boris Johnson asking him to stay on.
Early indications also showed a dramatic impact on the economy, with the pound falling to a 35-year low.
Register for free to continue reading
Registration is a free and easy way to support our truly independent journalism
By registering, you will also enjoy limited access to Premium articles, exclusive newsletters, commenting, and virtual events with our leading journalists
Already have an account? sign in
Register for free to continue reading
Registration is a free and easy way to support our truly independent journalism
By registering, you will also enjoy limited access to Premium articles, exclusive newsletters, commenting, and virtual events with our leading journalists
Already have an account? sign in
Join our new commenting forum
Join thought-provoking conversations, follow other Independent readers and see their replies