Labour would pay for access to single market after Brexit, says Sir Keir Starmer
The shadow Brexit Secretary says its 'inevitable' that Britain will have to pay to get good access to the single market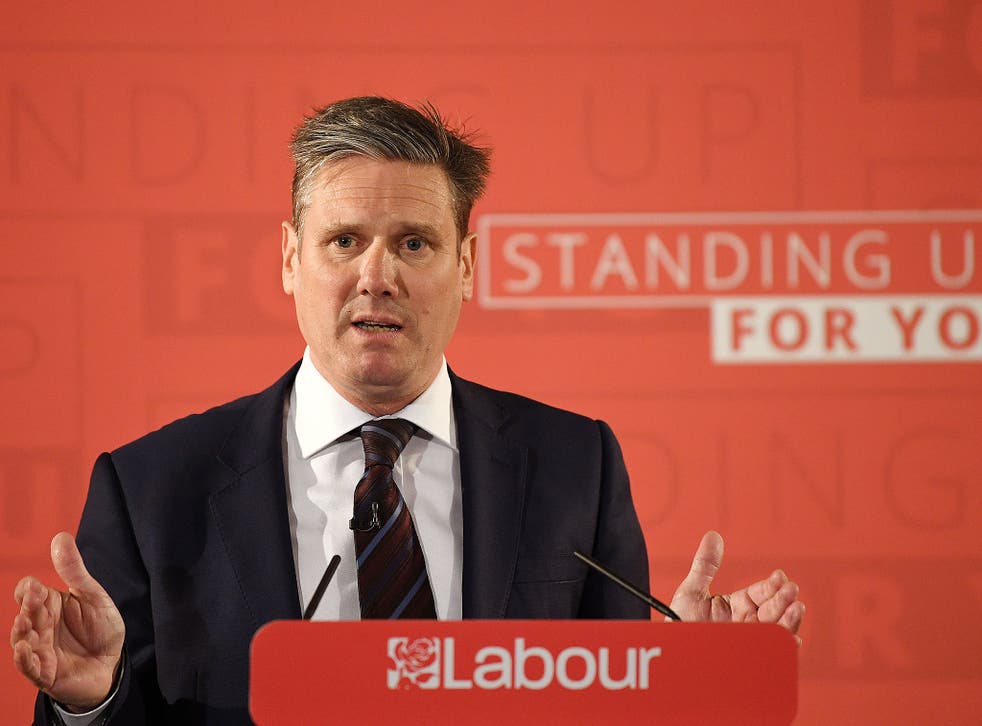 The shadow Brexit Secretary has said Labour would pay for access to the single market and appeared to question the merits of leaving the customs union amid a fresh bout of party infighting over Brexit.
Sir Keir Starmer said a Labour government would cut the amount of money the UK currently sends to the European Union, but stressed it was "inevitable" the country would have to pay for access to the single market after leaving it.
He also criticised the "untested thesis" that leaving the customs union in order to strike free trade deals with non-EU countries would definitely be beneficial to Britain, describing the idea as "uncosted, un-risk assessed and untested".
It came as Jeremy Corbyn was forced to sack three shadow ministers who were part of a rebellion of Labour MPs who backed a Commons motion calling for Britain to remain in the single market and customs union.
Labour's official policy is to "maintain the benefits" of the single market and customs union, but to leave at least the former in order to end the free movement of EU citizens and get full control over immigration.
Sir Keir told the Daily Mirror: "If we are to get good access to the single market we will have to pay in. The public would certainly want to see the sum we currently pay in come down. I think everybody would negotiate from that basis.
"It is inevitable we will have to pay in something and any country negotiating, and that would include the UK, will want to keep that to a minimum but there is a balance to be struck between the level of access and the amount we might have to pay in."
The shadow Brexit Secretary also hinted that Labour could look at remaining in the customs union, criticising the rationale for leaving.
On Friday, supporters of Mr Corbyn accused the Brexit rebels of indulging in the "worst kind of gesture politics", undermining party unity.
However the rebels' ringleader, former shadow Business Secretary Chuka Umunna, vowed to carry on working with pro-European MPs from across Parliament to prevent a hard Brexit.
Forty nine Labour MPs voted for Mr Umunna's amendment to the Queen's Speech, calling for the UK to continue membership of the single market and the customs union, while a 50th acted as one of the tellers, but it was not passed.
Sir Keir defended the Labour position, saying the Brexit issue could have "broken" the party but instead it helped deliver a stronger than expected election performance, with the Tories losing their majority.
"You can see not only did that position hold for us during the election – and it could have broken the Labour Party – but now people are coming towards our position and we are winning even more ground and that's really important given the current make-up of Parliament," he said.
Press Association
Join our new commenting forum
Join thought-provoking conversations, follow other Independent readers and see their replies