Labour's position on Brexit is 'unclear', Sadiq Khan says
Mayor of London says voters understand the Conservatives' and Lib Dems' policies better
Benjamin Kentish Comments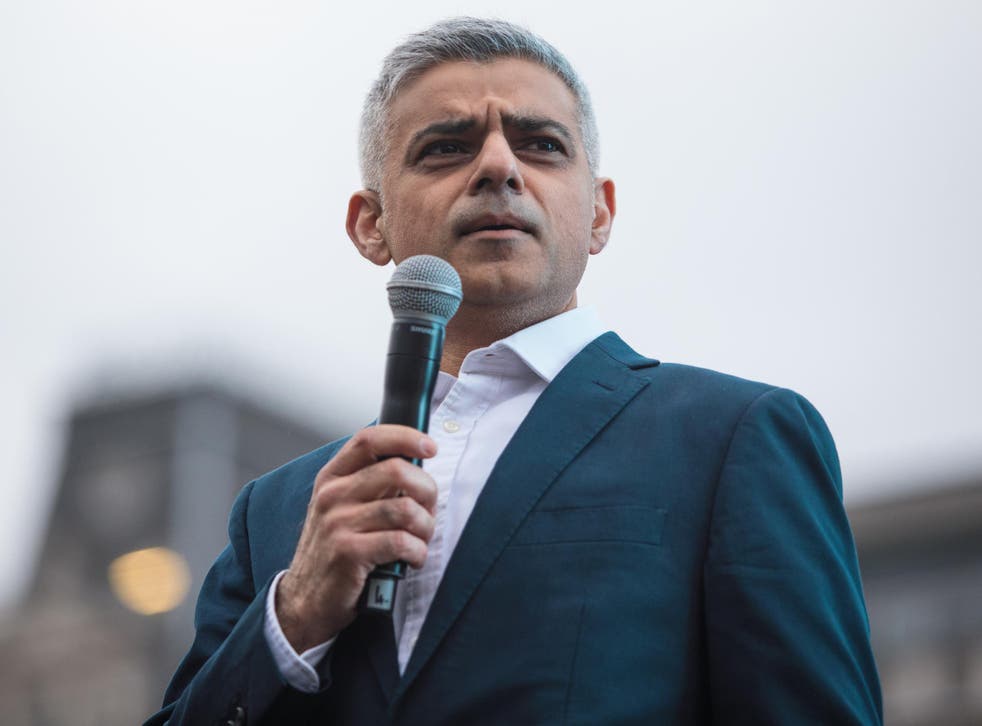 The British public does not know what Labour's position on Brexit is, Sadiq Khan has said.
The Mayor of London said voters were still "unclear" about the terms on which his party would seek to withdraw Britain from the EU.
He contrasted the uncertainty over Labour's stance with the clarity about the position of the Conservatives and Liberal Democrats.
"There is an issue on the doorstep, which is people are unclear about the Labour position [on Brexit] nationally," he told the New Statesman.
"Everyone's clear about my position in London. You know where you stand with the Tories - extreme hard Brexit - you know where you stand with the Lib Dems: they wish the referendum had never happened and want a second one. People are less clear about Labour's position nationally."
Despite the apparent criticism of his party's top team, Mr Khan praised Sir Keir Starmer, the Shadow Brexit Secretary, for recognising "the importance of privileged access to the single market".
"For too long voters were not clear about where Labour stood on Brexit, but I'm really pleased Keir's recent interventions have clarified our position", Mr Khan said.
"We are staunchly opposed to the extreme hard Brexit the Tories want to lead us into, and a Labour government would fight to retain access to the single market and give a cast-iron guarantee to those EU citizens already living here that they are allowed to stay after Brexit.
"I look forward to working with Keir over the coming weeks to make sure voters know that a vote for Labour is Britain's last chance to stop the Tories' extreme hard Brexit."
UK General Election 2017

Show all 47
Labour has said the UK should seek to remain in the single market but has also said it accepts the need for an end to freedom of movement – two aims that have typically been seen as contradictory.
EU officials have made clear that single market membership requires states to accept freedom of goods, services and movement of people.
Asked about Labour's election prospects, the London Mayor said: "The polls show a massive lead for the Conservative Party, that's the reason Theresa May called an election.
"She thinks she can win a massive majority. If she wins a massive majority it means that she can negotiate an extreme hard Brexit, impose further cuts to our police and the NHS."
Mr Khan had earlier told The Independent it would be "tough" for Labour to win the election but insisted it is "not impossible" that Jeremy Corbyn will be the country's next prime minister.
Register for free to continue reading
Registration is a free and easy way to support our truly independent journalism
By registering, you will also enjoy limited access to Premium articles, exclusive newsletters, commenting, and virtual events with our leading journalists
Already have an account? sign in
Join our new commenting forum
Join thought-provoking conversations, follow other Independent readers and see their replies