Brexit: UK and Germany to sign new defence pact after Article 50 is triggered
Theresa May is seeking to emphasise British co-operation on training, cyber security and maritime patrols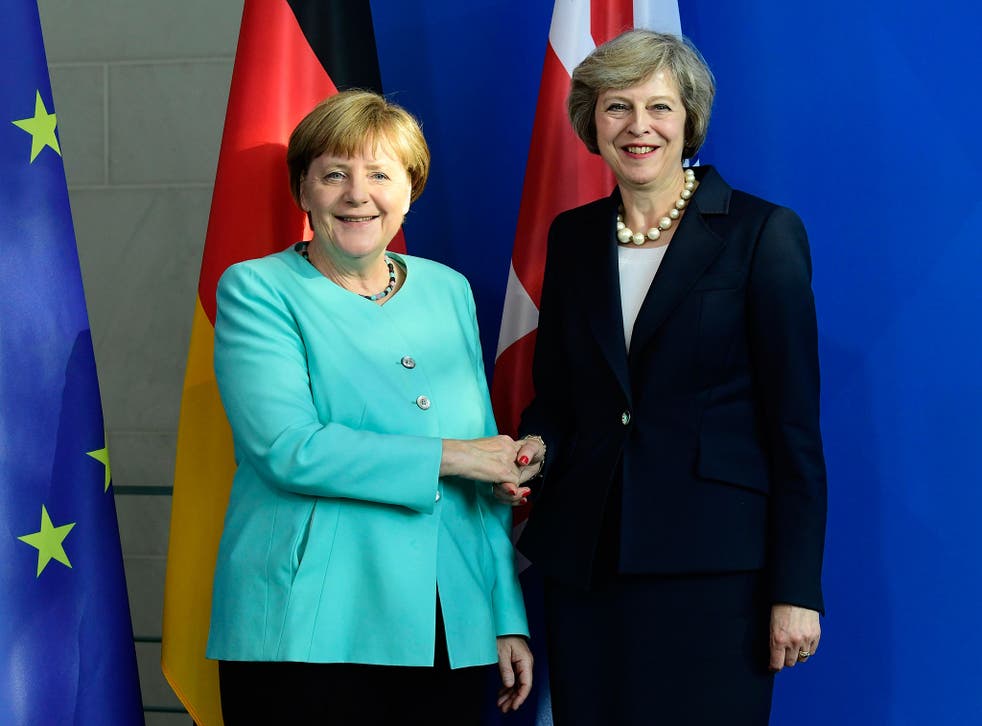 Britain and Germany are planning to sign a new defence pact after Theresa May triggers Article 50.
Ms May is seeking to emphasise Britain's contribution to European security through training, cyber security and martime patrols as she begins the Brexit divorce process.
The UK defence ministry said it was working with Germany "on a joint vision statement on future co-operation."
The German defence ministry confirmed to The Financial Times it was working on joint projects.
"Independent of the effects of Brexit, Great Britain remains a strong partner and ally in Nato and also bilaterally," it told the paper.
British troops arrive in Estonia for Nato mission to deter Russian aggression
Sir Michael Fallon, UK defence secretary, has reportedly been speaking to several EU countries about building military links.
It comes as British troops were deployed to Estonia as part of a Nato plan to deter Russian aggression in the Baltics.
The troops are due to be stationed in the country in one of the biggest deployments to Eastern Europe since the Cold War.
The Royal Navy's latest helicopter, the Wildcat, will also be deployed from a German frigate and take part in operations in the Mediterranean next year.
World news in pictures

Show all 50
Reports of greater military co-operation between Berlin and Germany come after Donald Trump accused Germany of owing Nato "vast sums of money."
The US President also suggested Germany should pay the United States more for defending it.
After a video appeared to show Mr Trump ignoring Ms Merkel's request to shake hands at a photo opportunity, he tweeted: "Despite what you have heard from the FAKE NEWS, I had a GREAT meeting with German Chancellor Angela Merkel.
"Nevertheless, Germany owes vast sums of money to NATO & the United States must be paid more for the powerful, and very expensive, defense it provides to Germany!"
Germany does not currently reach the alliance's benchmark of spending at least 2 per cent of GDP on defence, currently spending 1.23 per cent.
However, Ms Merkel said Berlin is aiming to increase the amount it contributes.
Join our new commenting forum
Join thought-provoking conversations, follow other Independent readers and see their replies