Give Boris Johnson greater control over Brexit, says chair of Foreign Affairs Committee
Tom Tugendhat to propose giving foreign secretary 'strategic control' over key areas, including leaving the EU
Benjamin Kentish
Political Correspondent Comments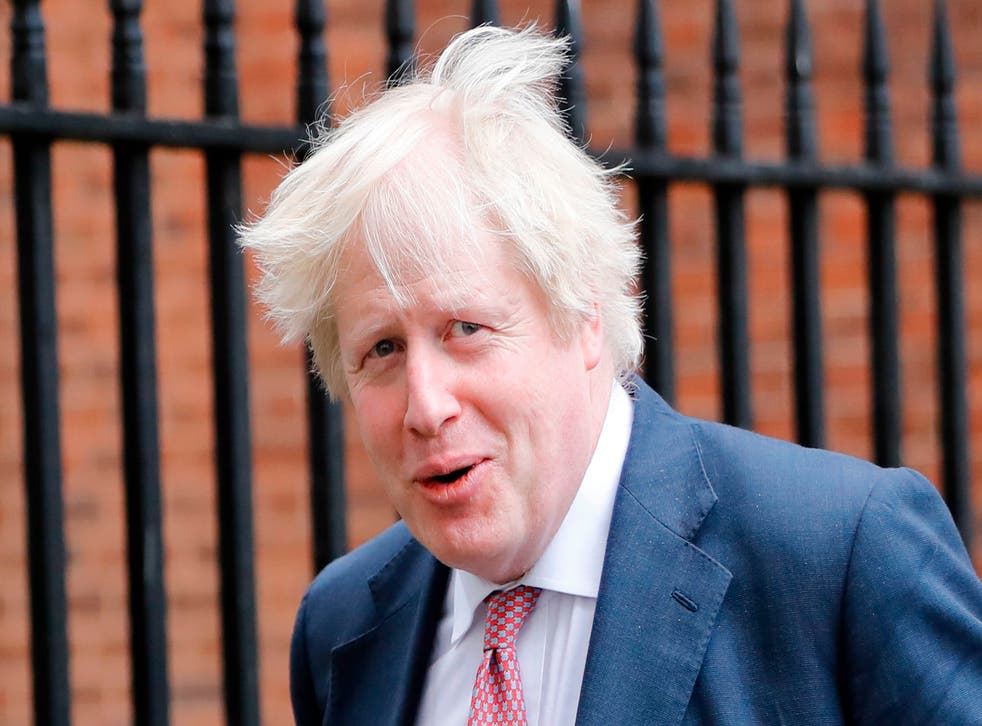 Boris Johnson should be given greater control over Brexit, according to the chair of the Commons Foreign Affairs Committee.
Tom Tugendhat, who has previously clashed with the foreign secretary, said Mr Johnson had been "hobbled" because his role does not have enough power.
Mr Tugendhat, who along with Mr Johnson has been tipped as a future Conservative leader, will use a speech on Tuesday to call for a "revolution at the heart of government".
This would see the foreign secretary given greater powers over Brexit, diplomacy, intelligence, defence, aid spending and international trade.
It would also involve Mr Johnson gaining "strategic control" of several key areas, including Brexit.
One of Theresa May's first acts as prime minister was to remove significant responsibility from the Foreign Office and hand it to two new departments: the Department for Exiting the European Union and the Department for International Trade.
Mr Tugendhat will claim this has resulted in a "tug-of-war with the Cabinet Office".
The biggest issues facing UK on leaving EU

Show all 8
Speaking at the Royal United Services Institute, the former army officer will to say: "Successive foreign secretaries, including the current one, have been hobbled. They've had the title, but they haven't had the power.
"[The Foreign Office] has lost control of key aspects of overseas influence like trade and development and has been obliged to take part in a tug-of-war with the Cabinet Office over anything that involved national security and the EU. This has created silos in our foreign policy reducing our ability to balance across areas of influence."
"The success or failure of our foreign policy is now more important to the future health and prosperity of our nation than it has been at any time since the end of the Second World War. We need make the Foreign Office the strategic engine of our foreign policy again."
The intervention is likely to prove controversial among other cabinet ministers, particularly Brexit secretary David Davis, international trade secretary Liam Fox, defence secretary Gavin Williamson and international development secretary Penny Mordaunt.
Mr Tugendhat has previously criticised Mr Johnson's record as foreign secretary.
Speaking earlier this year, he said: "One of the things I notice is that the Foreign Office seems to have somewhat lost its way – and certainly there is a failure of leadership from the top."
Register for free to continue reading
Registration is a free and easy way to support our truly independent journalism
By registering, you will also enjoy limited access to Premium articles, exclusive newsletters, commenting, and virtual events with our leading journalists
Already have an account? sign in
Join our new commenting forum
Join thought-provoking conversations, follow other Independent readers and see their replies