Brexit: Jeremy Corbyn ally Clive Lewis may refuse to vote to trigger Article 50, despite leader's instruction
'It is the job of the opposition to see what we can get in terms of assurances and guarantees', the Shadow Business Secretary says – as Labour leader tells his MPs to vote to start Brexit
Rob Merrick
Deputy Political Editor
Thursday 19 January 2017 18:01 Comments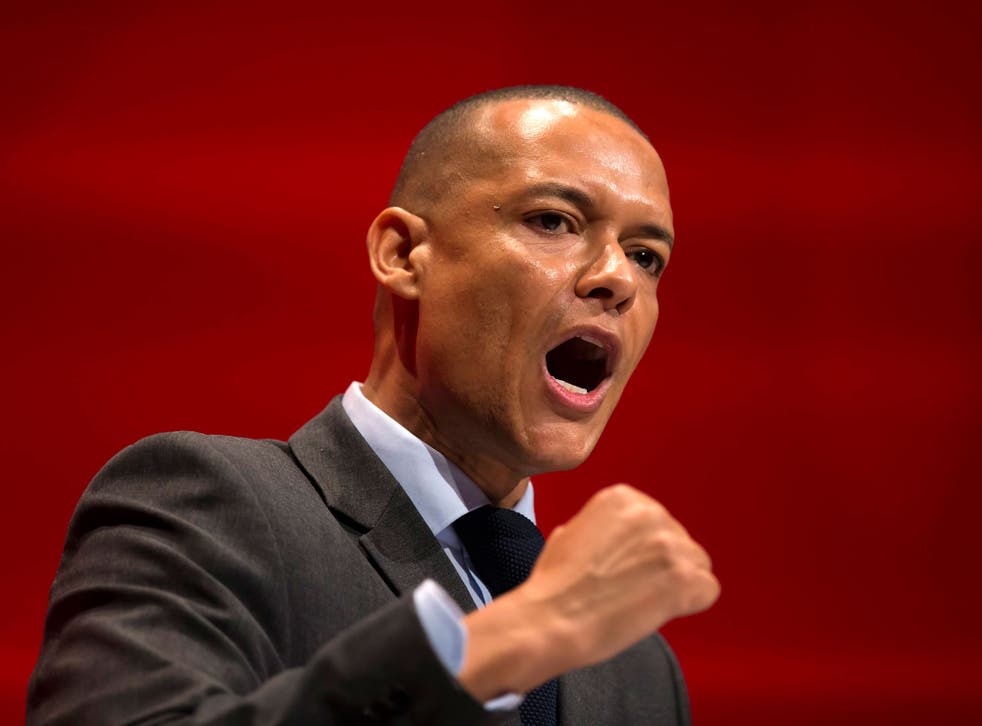 A key ally of Jeremy Corbyn has become the first Shadow Cabinet member to say he may refuse to vote to start Brexit.
Clive Lewis, the Shadow Business Secretary, said Labour should be demanding "assurances and guarantees" before backing the triggering of the Article 50 exit clause.
And he suggested other Labour MPs were yet to make up their minds, saying: "I think that will be critical to many people when they come to make their decision on this vote."
The comments put Mr Lewis in potential conflict with Mr Corbyn, after the Labour leader said – for the first time – that his MPs will be told to vote for Article 50.
Speaking to Sky News, Mr Corbyn said: "I've made it very clear the Labour Party accepts and respects the decision of the British people. We will not block Article 50."
But, asked if that meant a three-line whip to force Labour MPs into line, Mr Corbyn replied: "It means Labour MPs will be asked to vote in that direction next week or whenever the vote comes up."
The reply suggested any rebels will escape punishment – as three frontbenchers did in an earlier vote on Article 50, last month.
About five Labour MPs have said publicly they will vote against Article 50 and four Shadow Cabinet members are rumoured to be considering revolt.
Mr Lewis spoke, to the Eastern Daily Press, before Mr Corbyn gave his interview, but is understood to be standing by his comments.
The Norwich South MP said: "It is safe to say that I am deeply concerned at the direction that Theresa May and the Conservative Government is taking these negotiations, and the developments that are taking place.
"I don't think what is currently on the table, given the irreversibility of Article 50, means that signing Article 50 under these conditions is in the best interests of people in Norwich or the country.
"However, it is the job of the opposition to see what we can get between now and 31 March in terms of assurances and guarantees and I think that will be critical to many people when they come to make their decision on this vote."
The issue of whether Article 50 can be halted is fiercely contested – but many lawyers have argued it could be, with political will.
One Labour backbencher stated her determination to vote against Article 50 unless the Prime Minister gives voters a chance to think again about Brexit.
Helen Hayes, the MP for Dulwich and West Norwood, in London, tweeted: "My position on #Article50 is clear: I will vote against triggering it without a 2nd referendum on detail of Brexit deal or general election."
But Dominic Raab, a senior Conservative MP, said: "It's unbelievable that members of Jeremy Corbyn's top team are now plotting to vote to ignore the result if they get the chance.
"Labour is too divided and incompetent even to agree to respect the decision people have already made."
Until now, Labour had said only that it would not block the legislation, leaving open the possibility that it would abstain the Commons vote.
Register for free to continue reading
Registration is a free and easy way to support our truly independent journalism
By registering, you will also enjoy limited access to Premium articles, exclusive newsletters, commenting, and virtual events with our leading journalists
Already have an account? sign in
Join our new commenting forum
Join thought-provoking conversations, follow other Independent readers and see their replies