Ex-Tory minister to contest Brexiteer John Redwood's seat for Lib Dems
Exclusive: Dr Phillip Lee to mount Brexit challenge against veteran Eurosceptic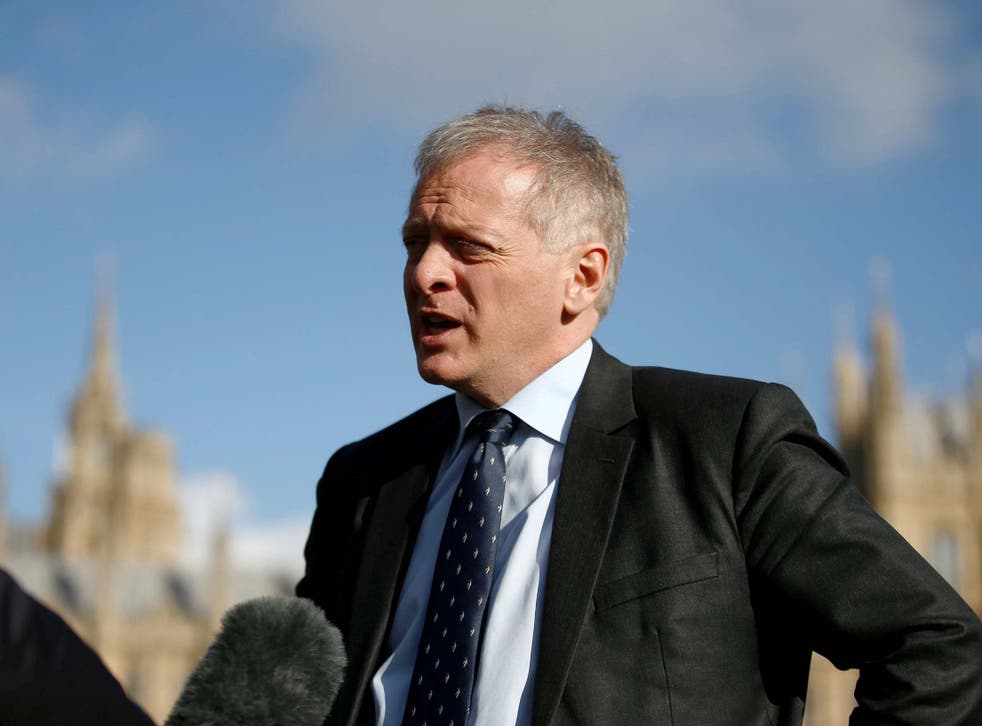 Tory defector Phillip Lee will challenge arch-Brexiteer John Redwood for his Berkshire seat in an upcoming general election.
The former justice minister told activists on Saturday of his plans to stand in Wokingham for the Liberal Democrats, where the party will attempt to overturn the Conservative Paty's 18,798-vote majority.
Mr Redwood, a long-standing Eurosceptic, has held the seat since 1987, and the constituency has consistently elected Conservative MPs since the 1950s.
However, the Liberal Democrats have set their sights on winning the seat with their anti-Brexit message, as Wokingham voted to Remain by 56.7 per cent to 43.3 per cent in the 2016 referendum.
Dr Lee, who currently represents the neighbouring seat of Bracknell, told The Independent: "I don't think Wokingham is being represented well by the incumbent MP.
"Wokingham was 57-43 Remain, so on the issue of Brexit the incumbent MP is a no-deal Brexiteer.
"He is totally out of step with his constituents and I actually think there needs to be an alternative to him on the ballot paper."
Dr Lee admitted he faced an uphill battle to win the seat from Mr Redwood but said he had not defected from his old party because he wanted an "easy life in politics".
He said: "This is a real challenge. Yes, if there is an election this side of Christmas, it is going to be a sprint. It's going to be hard work for all concerned.
"There are hundreds of members locally, hundreds. The activist base is strong... the local party are totally up for the fight and we are going to throw everything at it.
"Yes, it is a challenge but it's a challenge I relish."
Dr Lee wiped out Boris Johnson's majority by dramatically crossing the floor of the House of Commons to join the Liberal Democrats during a statement by the prime minister.
In his resignation letter, the MP said he could no longer remain in a party dominated by "the twin diseases of populism and English nationalism".
Dr Lee, who is a vocal supporter of a Final Say referendum, said it had been a "cathartic" process leaving the Conservative Party, of which he had been a member since 1992.
He said: "I look across at some really great colleagues who look distressed and weak. This is a prime minister and an administration that is dividing and ruling.
"All of his language, his whole approach, is to feed division, not to try to heal it. The broader public is beginning to realise this."
The MP said it was "patent nonsense" that he was jumping ship, saying he had represented part of Wokingham borough since 2010 and had also worked as a GP in the area.
Independent Minds Events: get involved in the news agenda
On his decision to join the Liberal Democrats, he added: "This is a party that knows it is going places and that things are changing.
"The divisions between parties are changing, the borders between parties are changing, and I am a liberal conservative with a small c. They don't live in the Conservative Party any more."
Dr Lee is among several disaffected MPs to join the Liberal Democrats, including ex-Tories Sam Gyimah and Sarah Wollaston, and former Labour MPs Chuka Umunna, Angela Smith and Luciana Berger.
However, his admission also caused controversy, prompting the resignation of the chair of the party's LGBT+ caucus over his record.
In 2013, Dr Lee abstained on a vote on same-sex marriage, while in 2014 he tabled an amendment to the immigration bill to demand people are tested for HIV before they can enter the UK.
Register for free to continue reading
Registration is a free and easy way to support our truly independent journalism
By registering, you will also enjoy limited access to Premium articles, exclusive newsletters, commenting, and virtual events with our leading journalists
Already have an account? sign in
Register for free to continue reading
Registration is a free and easy way to support our truly independent journalism
By registering, you will also enjoy limited access to Premium articles, exclusive newsletters, commenting, and virtual events with our leading journalists
Already have an account? sign in
Join our new commenting forum
Join thought-provoking conversations, follow other Independent readers and see their replies