Downing Street says UK is 'categorically leaving customs union' as Theresa May seeks to quell Brexit dissent
Prime Minister looks to put contentious issue to rest amid speculation of leadership challenge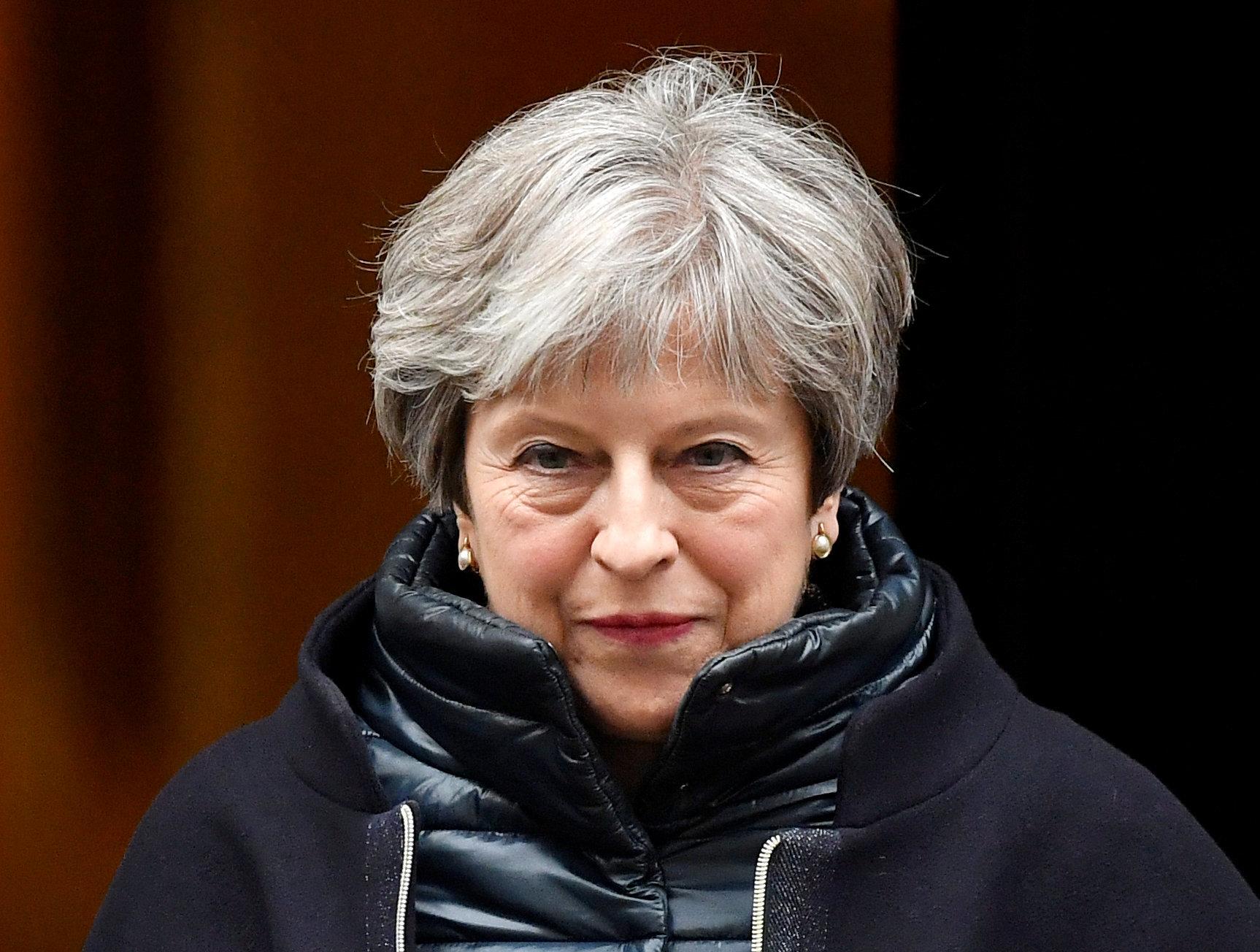 Downing Street has moved to reassure Tory Brexiteers that Theresa May is committed to taking Britain out of the EU customs union, amid growing dissent on her backbenches and speculation she could face a leadership challenge over the issue.
With anger rising among Tory Eurosceptics over suggestions the Prime Minister was considering softening her Brexit stance, Number 10 sources insisted the UK would "categorically [be] leaving the customs union".
The move by Downing Street came after warnings from senior Brexiteers and reports that anti-EU Tory backbenchers could launch a bid to topple Ms May if she joined pro-EU Cabinet ministers including Philip Hammond, the Chancellor, and Amber Rudd, in advocating an ongoing customs union with the EU.
Reports last week had suggested Downing Street was willing to remain in a union with the EU for goods, but not services. This prompted Liam Fox, the International Trade Secretary, and Jacob Rees-Mogg, chair of the influential European Research Group of Tory backbenchers, to argue that doing so would prevent the UK making new trade deals with other countries.
The confusion deepened on Friday when a Downing Street spokesman confirmed Ms May was keeping "an open mind" on the matter and, speaking during a trip to China, the Prime Minister refused to rule out the option of remaining in some kind of customs union with the EU.
Jacob Rees-Mogg claims civil servants are 'fiddling figures' on Brexit
However, as rumours mounted of a potential Breixteer coup to instal Boris Johnson as Prime Minister with Michael Gove as his deputy and Mr Rees-Mogg as Chancellor, Number 10 moved to calm matters last night.
A Downing Street source said: "To put this to rest, we are categorically leaving the customs union.
"At home, Brexit is about taking back control of our money, laws and borders. We are going to deliver that, but Brexit is also about the freedom to strike out into the world and sign our own trade deals. We want a good, deep trade deal with the EU and customs arrangement which are as frictionless as possible."
They added: "But we must also be free to sign those trade deals with the rest of the world. We have brilliant companies in the UK and we want to strengthen their opportunities to export. We would not want to do something that limits those opportunities.
"So it is not our policy to stay in the customs union. It is not our policy to stay in a customs union.
"Our policy was set out very clearly in the summer in our customs future partnership paper: we are proposing either of two models – a customs partnership or a highly streamlined customs arrangement. And we are going to get a deal that works for the UK."
The tensions come ahead of two crunch meetings of the Cabinet's Brexit sub-committee, where ministers will attempt to find enough common ground between them to agree a plan for Britain's future relationship with the EU.
Ahead of a crucial week of Brexit discussions, senior Tory MPs warned Ms May she must hold her ground.
In a Sunday Telegraph article, prominent Brexiteer Bernard Jenkin had warned the Prime Minister not to let Mr Hammond dictate the terms of the UK's departure from the EU.
The backbencher accused ministers of being "vague" and "divided", saying Ms May "sticks to one policy [while] the Chancellor keeps advocating another".
Mr Jenkin said: "Theresa May will be rewarded for her continuing consistency and determination.
"Her MPs will back her, because we are overwhelmingly at one with the majority of the British people who now want a clean Brexit and end to the present uncertainty. It is time for her ministers to back her too and to end the confusion they are fomenting in government."
Another senior Eurosceptic, former Culture Secretary John Whittingdale, said Ms May's future depended on the direction she takes in Brexit negotiations.
He told ITV's Peston on Sunday: "We have an overriding imperative for the next eight months to get as good a deal as we can, and to distract from that with what could be a two-month leadership contest would be very damaging.
"Now, the future of the Prime Minister is to some extent going to be tied up with what happens in the Brexit negotiations. But at the moment it's absolutely right that we give her all the support we can in getting a good deal."
The divisions were laid bare when ministers contradicted each other within minutes and offered different proposals for the UK's trading relationship with Europe after Brexit.
Amber Rudd, the Home Secretary, told the BBC's Andrew Marr Show: "We do not want to have tariffs at the border, so that is a form of customs agreement, arrangement [or] partnership. It is likely to be something within the customs framework."
In a warning to her Cabinet colleagues insisting the UK leave the customs union, she added: "If you set up trade barriers, there is a consequence to a trading nation."
But minutes later Dominic Raab, the housing minister, said: "I don't think we'll be in any form of customs union, at least as conceived in international trade practice.
"If we were we would have our hands tied in negotiating free trade deals with other parts of the world, whether it's Brazil, whether it's China or India. The Prime Minister has been very clear we want to be able to grasp those opportunities."
Join our commenting forum
Join thought-provoking conversations, follow other Independent readers and see their replies