Brexit: UK could be forced to pay into EU for a decade after it leaves, warns Germany
Wolfgang Schäuble, Germany's finance minister, also sought to dash Brexiteer dreams of new low-tax freedoms to attract companies after the EU exit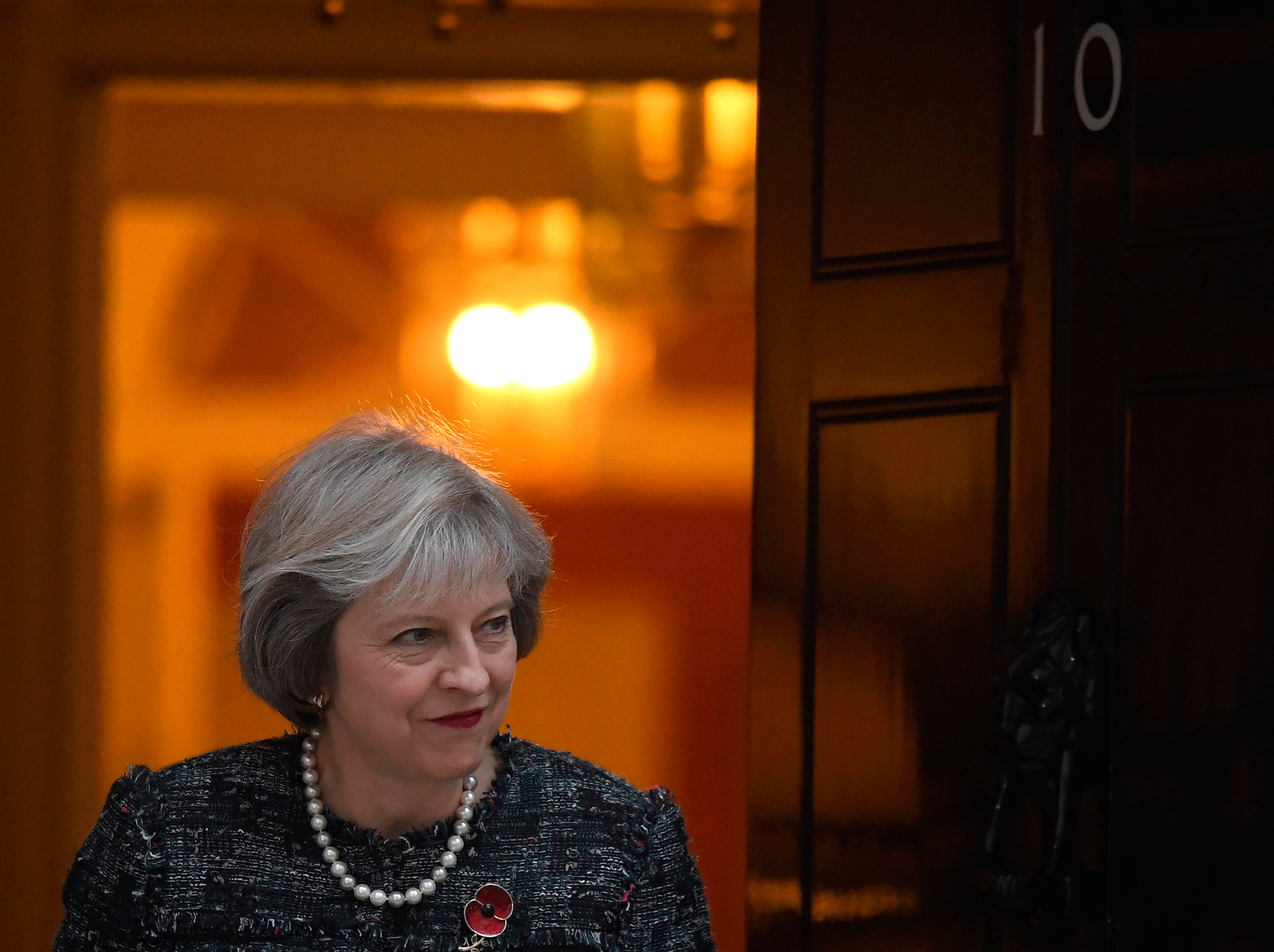 Germany has warned Theresa May that Britain could be forced to pay into the EU for a full decade after it leaves.
Wolfgang Schäuble, the country's finance minister, also sought to dash Tory hopes of slashing taxes to attract companies after Brexit, insisting G20 rules would continue to impose limits.
The interview, with the Financial Times, was seen as a hardening of Germany's stance, as the Prime Minister arrived in Berlin to meet with Nato allies and update Angela Merkel on her preparations for Brexit.
No.10 has been hoping that Ms Merkel will help to soften demands from other EU countries - with France particularly determined to ensure Britain pays a heavy price for voting to leave the EU.
Mr Schäuble backed claims from Poland that the EU would continue to demand billions of pounds in contributions after Brexit to cover its previous pledges.
And he suggested that Britain could still be making payments ten years after it left the EU, because some spending commitments may stretch forward by more than a decade.
"Until the UK's exit is complete, Britain will certainly have to fulfil its commitments," Mr Schäuble said.
"Possibly there will be some commitments that last beyond the exit even, in part, to 2030. Also we cannot grant any generous rebates."
The demand for Britain to continue payments is expected to be a condition for the start of Brexit talks, next spring on the government's timetable.
Mr Schäuble also warned that Britain must follow international rules on investment incentives, in the wake of the post-Brexit commitments given by Downing Street to Nissan.
"These rules apply to all, whether EU members or not," he told the Financial Times.
The finance minister also said Britain should be prepared for financial services firms to leave for cities such as Frankfurt in the wake of Brexit.
Neither could the UK expect special arrangements on migration if it wanted to remain in the single market. "There is no à la carte menu," he said.
The comments appeared to take Germany closer to the stance taken by President Hollande, who said, in October: "There must be a threat, there must be a risk, there must be a price.
"Otherwise we will be in a negotiation that cannot end well."
In Berlin, Ms May will hold talks with Barack Obama and European leaders on, particularly, the threat posed by Islamic State (IS) fighters being pushed out of their Middle East strongholds.
The talks come against a backdrop of European nervousness about the election of Donald Trump as Mr Obama's successor in the White House following his criticism of Nato and scepticism about climate change.
Although Brexit is not on the agenda, Mrs May is also likely to discuss the situation with her European counterparts, including a one-to-one meeting with Ms Merkel, the German Chancellor.
President Hollande, Italian Prime Minister Matteo Renzi and Spanish counterpart Mariano Rajoy will also be at the meeting in the German capital.
The US, UK, France, Germany and Italy make up the so-called "Quint" group of Nato allies.
Join our new commenting forum
Join thought-provoking conversations, follow other Independent readers and see their replies