German foreign minister says Brexit agreement could serve as model for relations with other countries
Sigmar Gabriel said the arrangement with the UK could form a template for Turkey and Ukraine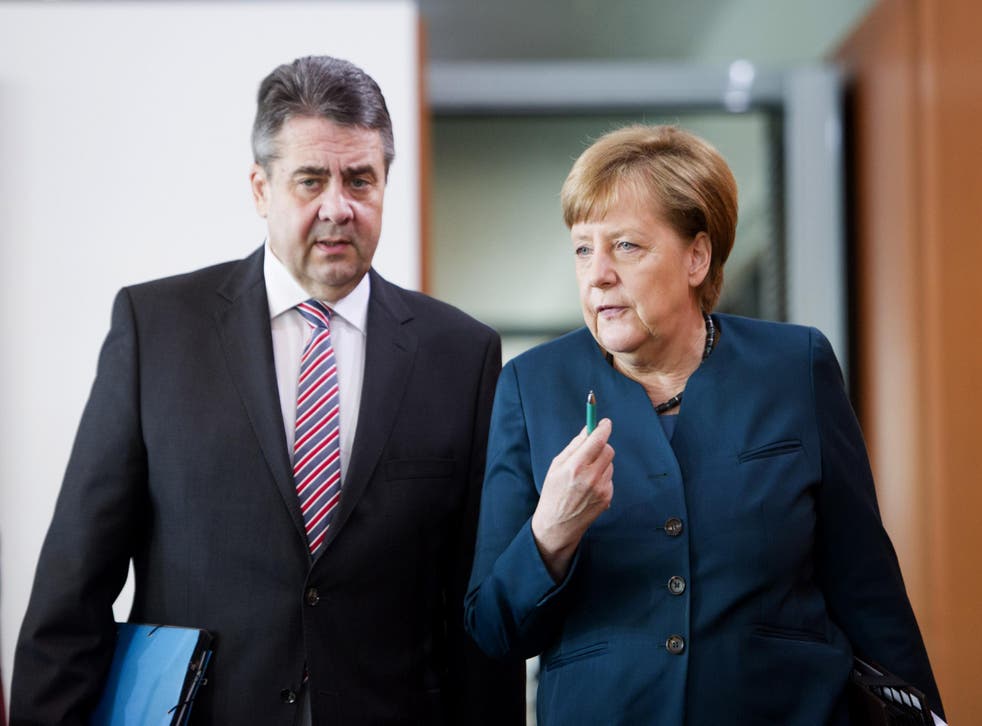 Germany's foreign minister has said the UK's Brexit agreement could serve as a model for the EU's relations to other non-member countries in the future.
Sigmar Gabriel said if negotiators created a smart arrangement, it could be used as a map to forge more solid ties with Turkey and Ukraine.
The UK is still negotiating its withdrawal from, and future relationship with the EU, with Brexit set to occur on 29 March 2019.
Speaking to Germany's Funke media group, Mr Gabriel said: "If we can reach a smart agreement with Great Britain that outlines its relations with Europe after Brexit, then that could serve as a model for other countries."
In particular, he foresaw a "new, closer form of customs union" with Turkey, provided the situation in that country improved in relation to human rights under President Recep Tayyip Erdogan.
Mr Gabriel said he did not see either country joining the EU any time soon, so alternative forms of closer cooperation were needed.
Under an existing specific customs union agreed in 1995, most goods may travel between the EU and Turkey without customs restrictions.
Brexit: the deciders

Show all 8
An association agreement currently exists between Ukraine and the EU which fosters political cooperation and trade.
The UK settled the first tranche of Brexit withdrawal issues in December, though many issues remain outstanding.
Brexit negotiations are now moving on to the terms of the UK's transition out of the bloc between 2019 and 2021 and future trading arrangements.
Register for free to continue reading
Registration is a free and easy way to support our truly independent journalism
By registering, you will also enjoy limited access to Premium articles, exclusive newsletters, commenting, and virtual events with our leading journalists
Already have an account? sign in
Join our new commenting forum
Join thought-provoking conversations, follow other Independent readers and see their replies