Labour MP calls for Lords to be abolished after major government Brexit defeat
'The Lords needs to be reformed. We rarely do reform unless there is urgency of needs. Here is the urgency of needs'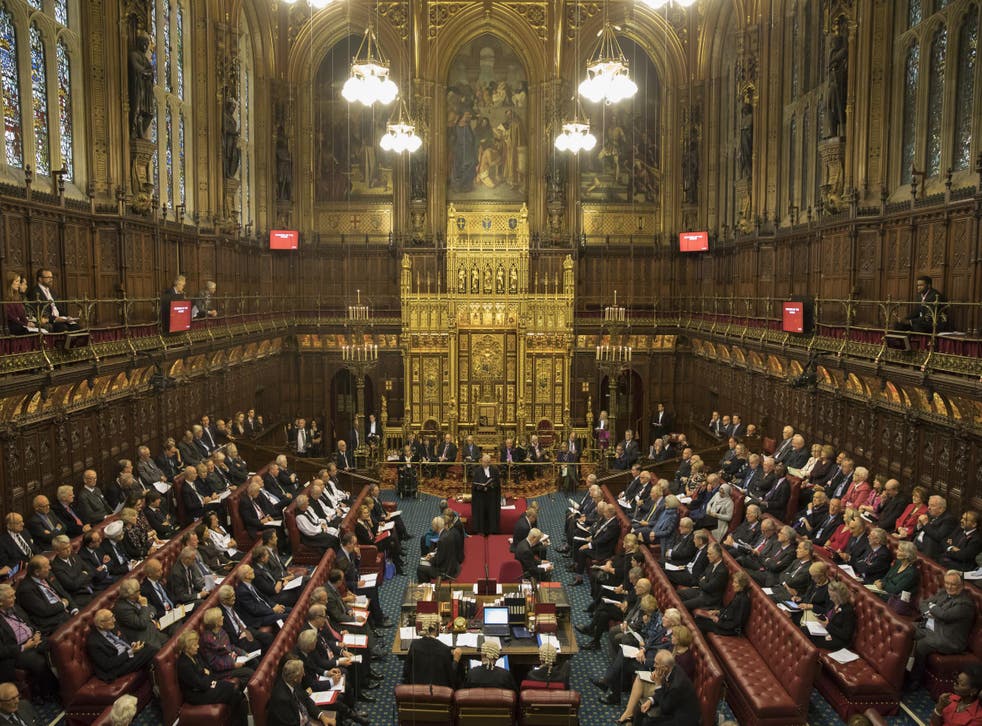 Ministers should back moves to abolish the House of Lords following a major government defeat on the government's key Brexit legislation, according to Labour MP Frank Field.
Mr Field, who was one of a handful of Labour MPs to back leaving the European Union, has today tabled a bill aiming to scrap the Lords and replace the upper chamber with a smaller "senate".
He suggests a smaller group of senators – around one third of the Lords membership – could represent the balance of regions and political parties elected to the Commons.
His remarks follow a vote in the Lords on Monday evening to give parliament a "meaningful vote" on the final Brexit deal reached between Theresa May's government and Brussels.
The move sets the stage for a major confrontation between the prime minister and pro-EU rebels on the Conservative backbenches on Wednesday when the EU (Withdrawal) Bill returns to the Commons.
If passed by MPs it would represent a significant blow to Ms May's political authority and require the government – in the absence of any Brexit deal agreement by the end of 21 January 2019 – to make a statement setting out how it proposed to proceed and allow MPs a vote.
Mr Field's bill has little prospect of becoming law unless it secures government backing.
He has now urged ministers to show their support as he claimed there was widespread anger among the public at the actions of peers in the upper chamber.
"I shall lobby the prime minister and the leader of the house [Andrea Leadsom] for the government to give us time to get it through," he told the Press Association.
"Why shouldn't the Government do something popular? The Lords needs to be reformed. We rarely do reform unless there is urgency of needs. Here is the urgency of needs."
On Sunday, Mr Field also wrote in the Daily Telegraph that to defy the Commons once is a "misfortune" and that to defy it twice "is an act of insurrection".
Brexit: 10 of the most ridiculous headlines

Show all 10
"The Commons must act," he added. "One of the many good side effects of Brexit should be the abolition of the upper house and its replacement by a much smaller senate.
"Our departure should be the starting gun for a renaissance across the whole of public life as a new pride in being British, or English as it is now more often expressed, sweeps across our affairs."
Downing Street said the government had set out its position on Lords reform earlier this year when the Prime Minister called for "restraint" in the appointment of new peers following proposals to reduce the size of the upper chamber.
Join our new commenting forum
Join thought-provoking conversations, follow other Independent readers and see their replies