Brexit: Labour to push for 'jobs first' EU exit in second Queen's Speech vote
Jeremy Corbyn seeking separation deal that delivers 'exact same benefits' to UK economy as European single market and customs union in challenge to Theresa May
Arj Singh
,
Sam Lister
Thursday 29 June 2017 08:52 Comments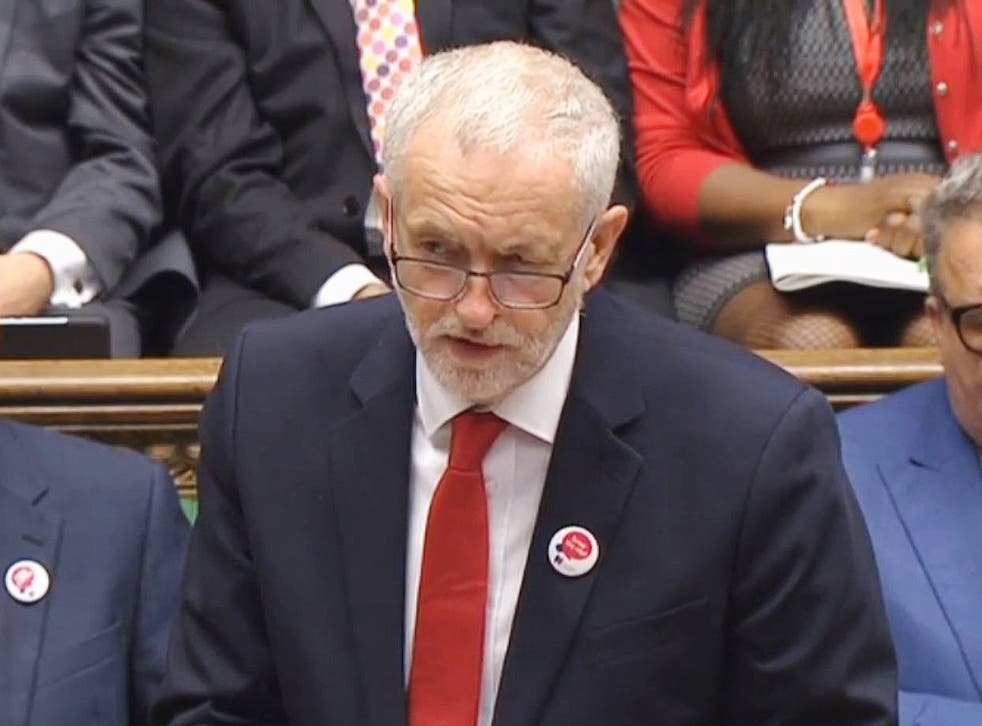 Labour will challenge MPs to back a "jobs first" Brexit that delivers the "exact same benefits" of the European single market and customs union in the final round of House of Commons votes on the Queen's Speech.
Jeremy Corbyn said Theresa May did not have a mandate for a "race-to-the-bottom" exit from the European Union after the Tories lost their Commons majority in a disastrous general election.
Labour will hope its amendment to the Government's legislative programme can exploit apparent Tory divisions on whether to prioritise the economy first and foremost in Brexit negotiations.
And it could also allow Labour MPs who support continued membership of the single market and customs union, which is not official policy, to back the party's position.
The Tory minority government is facing a symbolic hurdle with the final vote on its legislative programme on Thursday afternoon.
But the support it has secured from the DUP's 10 MPs following a £1 billion deal described by critics as a "bung" mean it should clear the Commons.
Other amendments, including demands for women in Northern Ireland to be given free access to abortion services in England, may also be called.
The wafer-thin majority the Government now relies on means the Prime Minister will head straight back from a meeting with other world leaders in Berlin to Parliament so she can walk through the voting lobby.
Mrs May is joining German chancellor Angela Merkel, French president Emmanuel Macron and other European leaders to discuss plans for the G20 summit the following week.
It is believed they will discuss how to put pressure on US president Donald Trump over his refusal to sign up to an international agreement on climate change, as well as the stalled trade deal between America and the European Union.
Labour has claimed Mrs May's programme for government is in "tatters" following her drubbing at the ballot box.
Its wide-ranging amendment reproduces many of the policies in its manifesto and Mr Corbyn urged MPs of all sides to support it, claiming Mrs May had no mandate for continued austerity.
Despite Labour finishing 55 seats behind the Tories in the election, Mr Corbyn said: "The Conservative programme is in tatters following the public verdict at the general election.
"Theresa May does not have a mandate for continued cuts to our schools, hospitals, police and other vital public services or for a race-to-the-bottom Brexit.
"Labour will fight these policies every step of the way.
UK General Election 2017

Show all 47
"Labour won support in every region and nation of Britain for our jobs-first Brexit approach and our policies that would transfer wealth, power and opportunity to the many from the few.
"We invite MPs from across the House of Commons to take on board the strength of public opinion and desire for change in our country and vote for our amendment to bring forward policies to invest and improve public services, and put money in the pockets of the many, not the few."
Press Association
Register for free to continue reading
Registration is a free and easy way to support our truly independent journalism
By registering, you will also enjoy limited access to Premium articles, exclusive newsletters, commenting, and virtual events with our leading journalists
Already have an account? sign in
Join our new commenting forum
Join thought-provoking conversations, follow other Independent readers and see their replies