Michael Heseltine: Hard Brexiteers have 'betrayed' the achievements of Conservative governments
Exclusive: The ex-cabinet minister praised the 'integrity' of Tories pushing for change in Brexit plans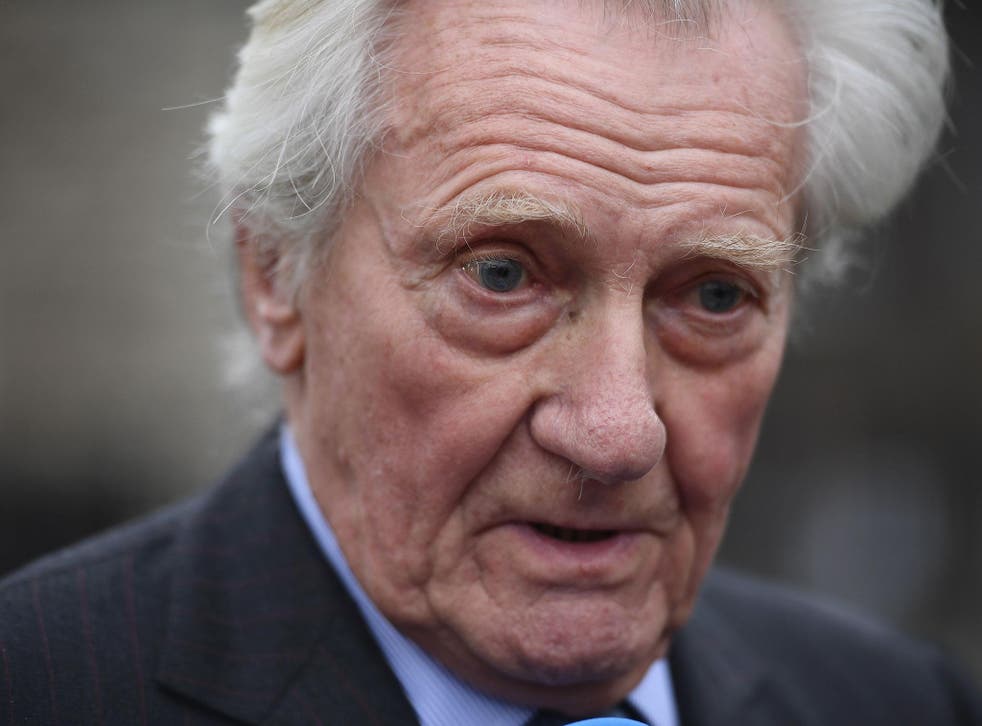 Ex-Cabinet minister Michael Heseltine has said those Tories who are pushing for a hard Brexit have "betrayed the achievements" of Conservative governments going back to the 1950s.
Writing exclusively for The Independent , the former deputy prime minister levelled his attack against Brexiteers whom he said had been on the fringe of his party for years.
Lord Heseltine also threw his support behind Conservative MPs who are pushing to reshape Theresa May's Brexit plans, urging them not to give up and praising their "integrity" for standing up for things he said Tory leaders had been promoting for decades.
In his piece he wrote: "Those who are now pushing for a harder Brexit were on the margins of our party.
"They were always there, but they are the ones who have betrayed the achievements of Conservative governments from the 1950s onwards."
His piece comes amid a fraught debate on the Conservative benches over Ms May's plans, with the Prime Minister being pushed to a Commons defeat last week by Tory MPs trying ensure the economy is less damaged by withdrawal.
But the backlash in the wake of the vote against them has been severe, with MP Nadine Dorries demanding they be deselected and several rebels having received death threats.
Brexit: the deciders

Show all 8
Lord Heseltine went on: "I would say to my Conservative colleagues who are not content with the way things are, the same ones who have the integrity to go on saying the same things Conservative governments have said for decades – remember the history of the last 50 years.
"Every time the Labour party won an election, we set out to oppose the things we disapproved of.
"We were always right, we usually won and we changed the course of history, challenged the irreversibility of socialism, which was the prevailing ethos of the 1940s and 50s. That victory has been one of the most enduring and successful features of post-war politics, because we didn't give in and didn't give up. There is an important message there."
Brexit: Philip Hammond signals 'status quo' will remain two years after withdrawal
A special Brexit war Cabinet will meet on Monday to hammer out what relationship the UK should have with the EU in the long term, with a full Cabinet meeting on Tuesday.
Ms May appears to have avoided a second bruising defeat in the Commons this week by compromising on her demand to have the Brexit date written onto the face of the Bill.
Join our new commenting forum
Join thought-provoking conversations, follow other Independent readers and see their replies