Brexit: Chief EU negotiator says 'no way' to a bespoke trade deal for the UK
Michel Barnier has said the UK cannot expect all the best bits of existing EU trading models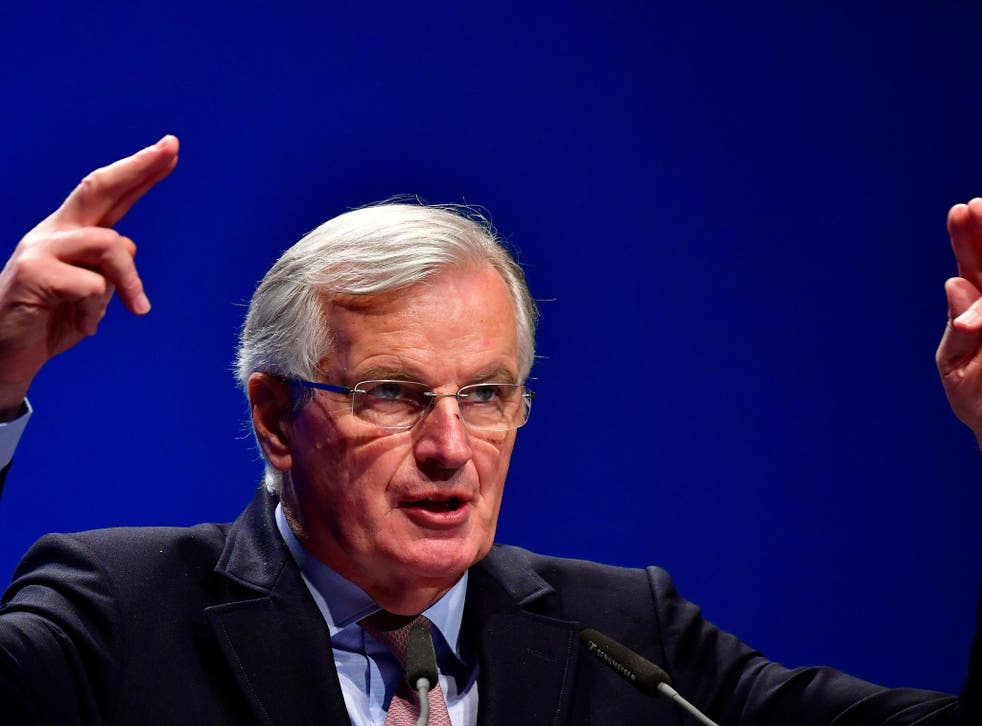 The European Union's chief Brexit negotiator has said "no way" to Theresa May securing a bespoke trade deal with Brussels.
Michel Barnier said the EU is not prepared to come up with a makeshift trade deal for the UK that knits together all the best bits of existing models.
In an interview with Prospect magazine, conducted before EU leaders agreed to move on to the second stage of Brexit talks covering trade and transition, Mr Barnier warned the "most difficult" part of negotiations was now starting.
Brexit: Philip Hammond signals 'status quo' will remain two years after withdrawal
Ms May has insisted that in the long term, the UK does not want a Norway-style relationship with the EU, which retains access to the single market at the cost of accepting its regulations, but also that the UK desires closer ties than a Canadian-style trade deal would allow.
But Mr Barnier said: "They have to realise there won't be any cherry picking.
"We won't mix up the various scenarios to create a specific one and accommodate their wishes, mixing, for instance, the advantages of the Norwegian model, member of the single market, with the simple requirements of the Canadian one.
Brexit: the deciders

Show all 8
"No way. They have to face the consequences of their own decision."
He explained that the clock was ticking on negotiations and that it is up to the UK to set out what it wants.
Mr Barnier added: "The most difficult part remains to be done. It is also probably the most interesting. But the British have to understand it cannot be business as usual."
Brexit: Donald Tusk warns Theresa May the hardest part of negotiations is yet to come
His comments emerged as Ms May and senior ministers prepared to formally consider the future shape of the UK's relationship with the European Union in meetings on Monday and Tuesday.
The Prime Minister claimed her Government was "proving the doubters wrong" after EU leaders agreed on Friday to move on to phase two.
Mrs May said talks would now begin on an "implementation period" immediately after the formal date of Brexit – but backbench Tory Eurosceptics have already issued warnings that they will not accept arrangements which closely resemble continued EU membership during the transition to a new relationship.
Join our new commenting forum
Join thought-provoking conversations, follow other Independent readers and see their replies