Brexit: Labour's Yvette Cooper compares MPs voting against Article 50 to Donald Trump
'Nobody said at any time 'you know what, I am not going to respect the result afterwards' - that's the kind of thing Donald Trump says'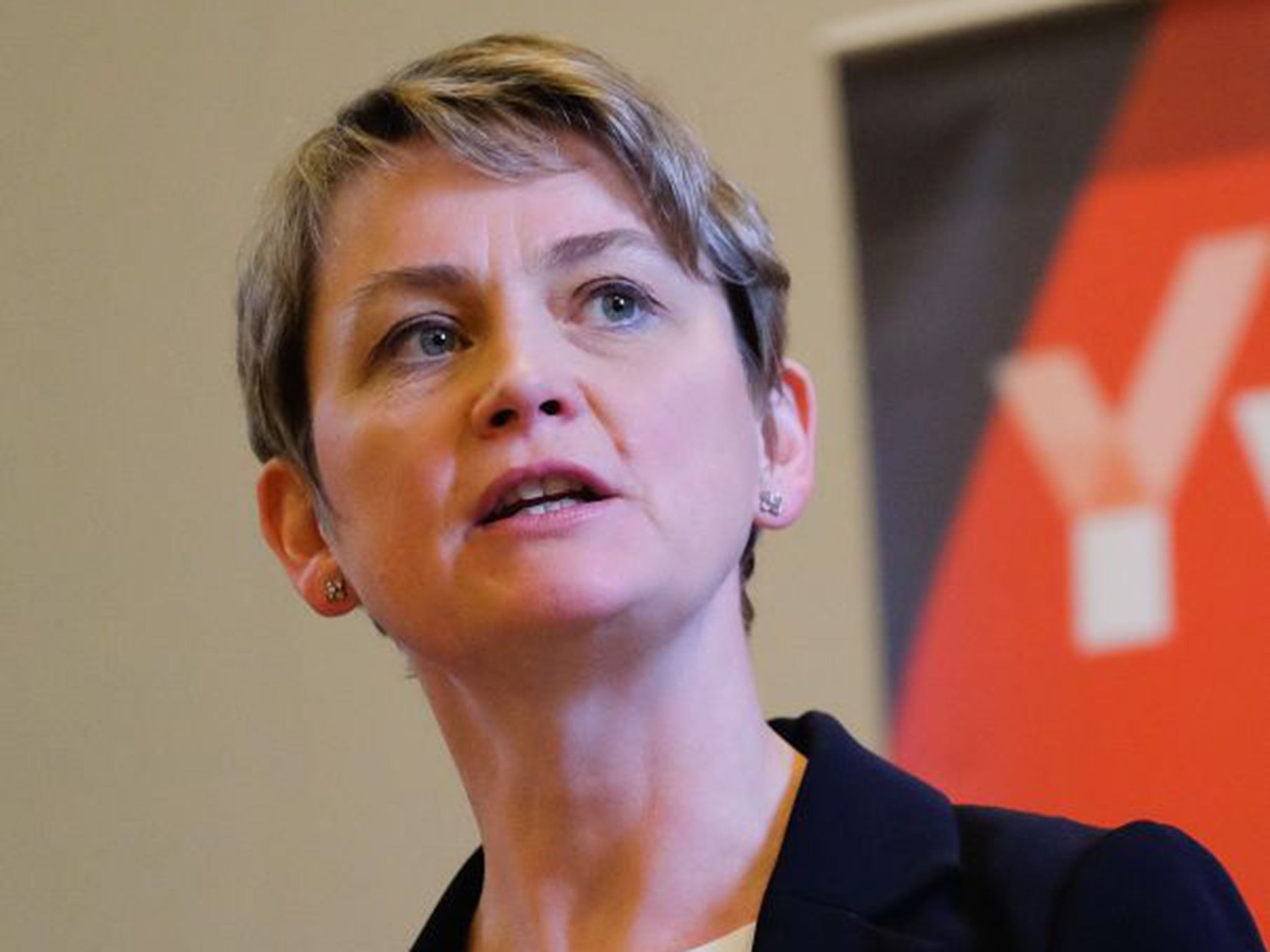 Yvette Cooper has deepened Labour infighting over Brexit, by warning MPs who vote against triggering Article 50 will be behaving like Donald Trump.
The former leadership contender turned her fire on MPs from all parties who have insisted they will not give consent to a Brexit they believe will be deeply damaging.
"It was a referendum that was fought in good faith and nobody said at any time 'you know what, I am not going to respect the result afterwards'," Ms Cooper said
"That's the kind of thing Donald Trump says - and did say before the presidential election - and we were all appalled and horrified that he was saying that about the outcome of a vote."
Before winning the presidential race, Mr Trump caused uproar by suggesting he would refuse to accept the result of the election if he lost.
Ms Cooper spoke after Clive Lewis, the Shadow Business Secretary, became the first Shadow Cabinet member to say he may refuse to vote to start Brexit.
Mr Lewis, a key ally of Jeremy Corbyn, said Labour should be demanding "assurances and guarantees" before backing Article 50 and kick-starting a two-year exit process.
And he suggested other Labour MPs were yet to make up their minds, saying: "I think that will be critical to many people when they come to make their decision on this vote."
The comments put Mr Lewis in potential conflict with the Labour leader, after Mr Corbyn said - for the first time – that his MPs will be told to vote for Article 50.
Only a handful of Labour MPs have said publicly they will vote against Article 50, but several dozen others are rumoured to be considering joining them.
There is growing Labour unease about the party's official position, which has accepted leaving the single market and said Theresa May's plans are not a 'hard Brexit'.
The Supreme Court is expected to rule on Tuesday that the Prime Minister must get Parliament's consent to start the Brexit process – almost certainly through a Bill.
It is widely assumed that approval will be given, although MPs may demand more time to debate amendments and obtain more clarity.
Ms Cooper was speaking at London's Queen Mary University's Mile End Institute and was quoted by the Huffington Post website.
The former Cabinet minister campaigned strongly for a 'Remain' vote in the EU referendum, but her Yorkshire constituency – like so many Labour seats – voted to 'Leave'.
She told her audience: "People who elected me in 2015 who then voted to leave when the referendum happened.... I didn't go out to say to them 'I am going to ignore you'.
"I don't think it's right to block Article 50. I do think it's right to argue strongly what kind of Brexit we should have."
Ms Cooper said she was worried about polls showing people's disillusionment with democratic institutions, saying: "There is declining support for democratic values.
"I don't see how I could go out there and say it's so important to stand up for democratic values and say 'but there is this democratic vote we just had that I never said I wasn't going to respect and I am not going to respect it now."
Ms Cooper said that, while she would vote for Article 50, she would fight in parliament against a "right-wing Brexit" that gutted employment rights.
Join our commenting forum
Join thought-provoking conversations, follow other Independent readers and see their replies