Brexit: Former government member says Foreign Office 'in despair' over Boris Johnson
Lord Wallace of Saltaire also hit out at Eurosceptics attacking outgoing EU ambassador Sir Ivan Rogers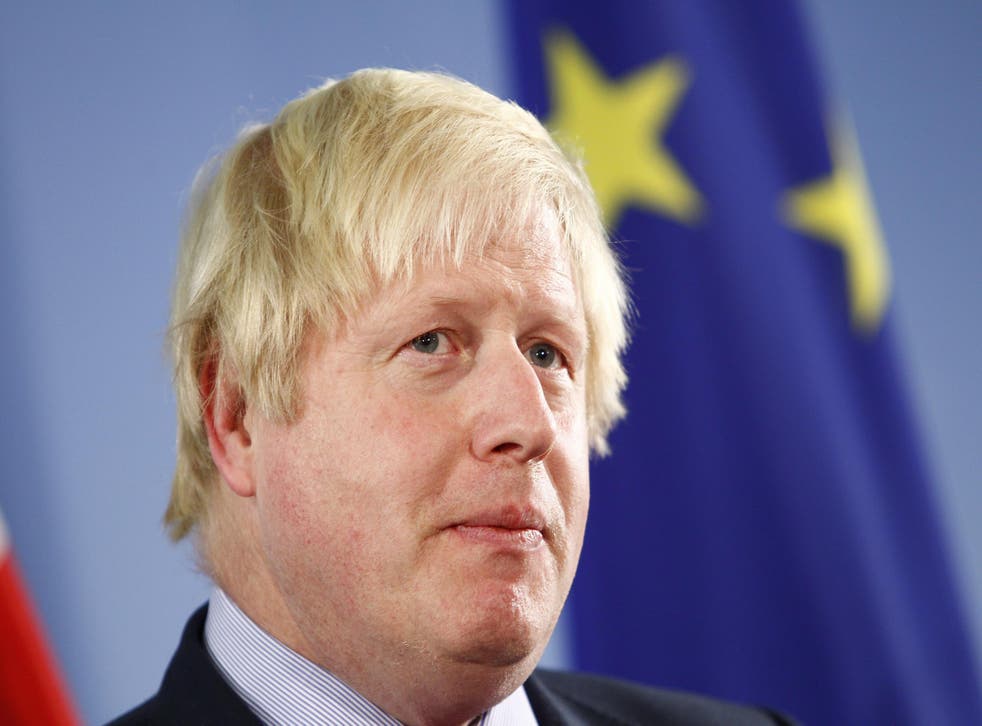 A former member of the Government has claimed Foreign Office civil servants are "in despair" about Boris Johnson's approach to Brexit.
Lord Wallace of Saltaire told The Independent that Whitehall officials have complained about Mr Johnson alienating other EU foreign ministers and failing to keep up with briefs.
The Liberal Democrat peer said he had also been told that visitors going to see Brexit Secretary David Davis were warned not to say negative things about the UK's withdrawal from the EU.
The comments from Lord Wallace, who served in the Government until the last election, come amid the fallout over the departure of the UK's ambassador to the EU Sir Ivan Rogers.
In an article for The Independent, the Peer set out what he said is the "insider view" of civil servants about the Government's Brexit approach.
He wrote: "The Foreign Office is reported to be in despair over Boris Johnson: he is, apparently, not reading his briefs, not providing clear guidance for his officials, alienating other EU foreign ministers whose goodwill we will need to a successful negotiated exit, and failing to hammer out any framework for Britain's future foreign policy towards Europe."
Lord Wallace went on to say that while David Davis has "a better reputation" he had also been told that visitors seeing the minister were warned to only say positive things about Brexit.
Will you be able to remain an EU citizen after Brexit?
An aide to the Foreign Secretary immediately hit back at the claims today, saying that FCO officials "will all tell you how energised they are by Boris Johnson."
He added: "Lord Wallace, whoever he is, is clearly talking to those who don't know or work closely with the Foreign Secretary.
"If you actually speak to those in a position of working with him you hear of a man who is dedicated to public service, works incredibly hard, reads his briefs, encourages all levels of the FCO team to participate on issues and is driving forward a Foreign Office that is empowered and engaged on the world stage."
As Downing Street prepares to choose a successor to Sir Ivan to represent the UK at the EU, Lord Wallace dismissed eurosceptic claims that the outgoing diplomat is an "FCO establishment europhile".
Instead he said: "Ministers need competent officials to negotiate a successful Brexit – and they have just lost one of the most competent."
Join our new commenting forum
Join thought-provoking conversations, follow other Independent readers and see their replies