Brexit negotiations will not start until end of 2017, says President of the European Parliament
Antonio Tajani is in London to meet with Theresa May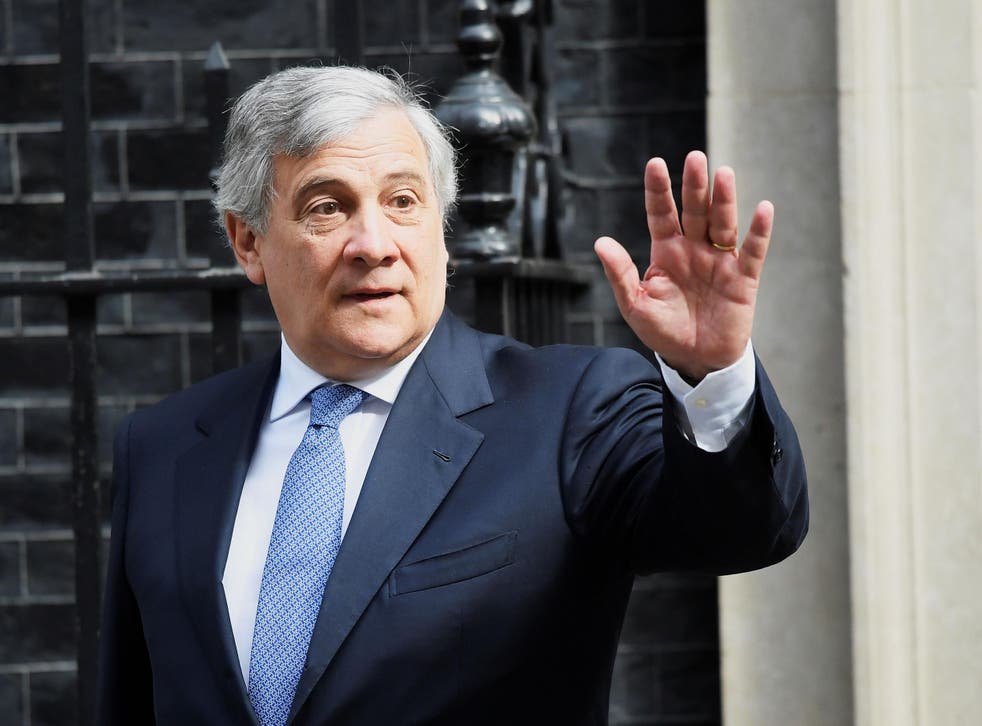 The President of the European Parliament has said that Brexit negotiations will not begin until the end of 2017.
Antonio Tajani is in Britain to hold talks with Theresa May to discuss the European Parliament's negotiating position.
He described the talks, which took place at 10 Downing Street, as being "positive" and outlined when the Brexit negotiations can officially begin.
"Our position is very clear. We want, before the end of 2017, a framework on the exit and immediately after, it is possible to start with the negotiations," Mr Tajani said at a press conference at Europe House in London.
Mr Tajani also added Ms May agreed with him for the need of a deal on the issue of UK and EU ex-pats' rights.
"The message is a positive message. We want to strengthen the citizens' rights - European citizens living in the UK and UK citizens living in the European Union.
"This is the most important message – we want to work together.
"Mrs May underlined this position. It is our position. Here we were both in favour of our citizens.
"It is a good start, a good beginning; now we need to go for implementation," Mr Tajani said.
World news in pictures

Show all 50
Any deal which is secured by Ms May must be approved by MEPs at the European Parliament, thus giving the organisation the power to veto.
The parliament has already chosen to adopt a hard-line negotiating position, which includes demands for the UK to meet financial obligations.
Register for free to continue reading
Registration is a free and easy way to support our truly independent journalism
By registering, you will also enjoy limited access to Premium articles, exclusive newsletters, commenting, and virtual events with our leading journalists
Already have an account? sign in
Register for free to continue reading
Registration is a free and easy way to support our truly independent journalism
By registering, you will also enjoy limited access to Premium articles, exclusive newsletters, commenting, and virtual events with our leading journalists
Already have an account? sign in
Join our new commenting forum
Join thought-provoking conversations, follow other Independent readers and see their replies