Brexit: Voters would favour Remain in second referendum, finds poll
Poll comes after Brexit architect Nigel Farage signalled his support for a second referendum 
Lizzy Buchan
Political Correspondent
Friday 12 January 2018 10:36 Comments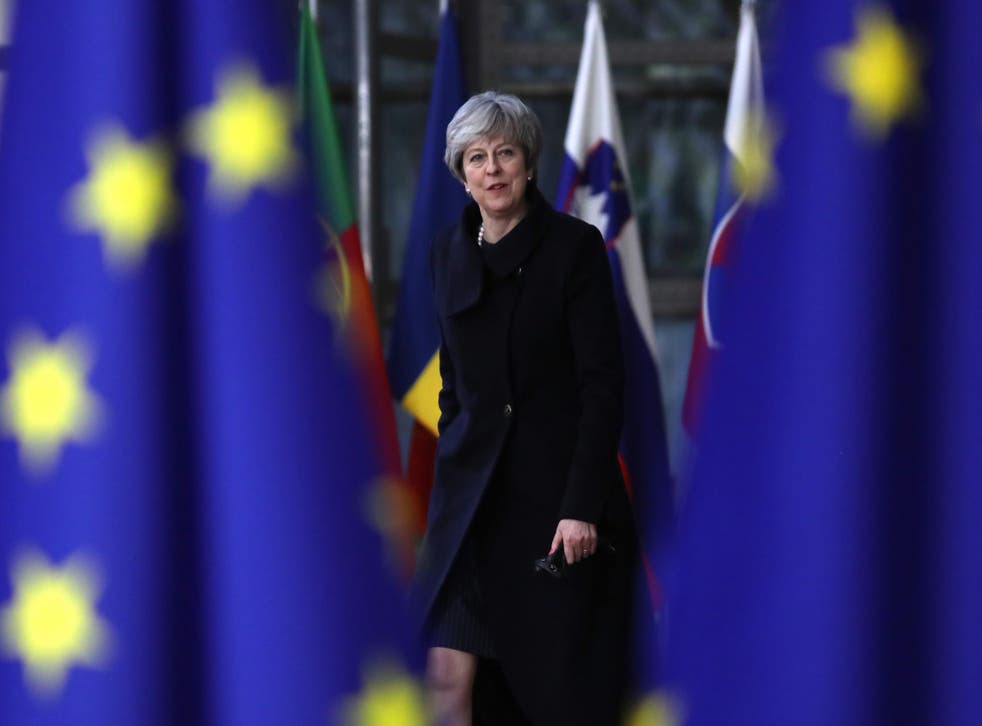 A fresh vote on whether Britain should leave the European Union would overturn the result of the Brexit referendum, new polling has found.
The snap survey – conducted after Brexit architect Nigel Farage made an unexpected call for a second referendum – found 55 per cent would opt to remain in the EU and 45 per cent to leave if there was another vote. The original vote was 52 per cent to 48 per cent in favour of Brexit.
The findings mirror polling for The Independent, which signalled a shift in public opinion to give Remain backers their biggest lead since the 2016 referendum, with 51 per cent favouring Remain and 41 per cent backing Leave.
Former Ukip leader Mr Farage reignited the debate over a possible second referendum, when he claimed pro-EU voters and politicians would never stop "whingeing and whining" unless another vote put the issue to rest.
He told The Independent: "I'm considering the possibilities that this might have to happen, and I don't think Leavers should completely ignore the fact that it could.
"Quite a lot of us have been feeling this way for some time."
The ComRes poll, for the Daily Mirror, found 43 per cent of voters backed the prospect of a second referendum while 51 per cent opposed the idea.
Among Brexit supporters, the survey found 95 per cent were opposed to a rerun of the 2016 vote, while 77 per cent of Remain voters were in favour of another referendum.
Two thirds of people lacked confidence that Theresa May can secure a good Brexit deal, with 30 per cent very or fairly confident.
The poll of more than 1,040 people laid bare the divisions over the EU by political party, as 64 per cent of Labour voters backed a second referendum, with 31 per cent against.
In contrast only 18 per cent of Tory voters want a second poll with 79 per cent dismissing the idea.
UK news in pictures

Show all 50
If there was another referendum, 75 per cent of Labour voters would back remain, with only 25 per cent favouring leave. Some 30 per cent of Tory voters would vote remain and 70% leave.
Older voters were most opposed to a second poll by 68 per cent to 28 per cent, while younger voters were 54 per cent in favour and 27 per cent against.
Downing Street dismissed Mr Farage's suggestion yesterday.
Theresa May's official spokesman said: "We will not be having a second referendum."
Register for free to continue reading
Registration is a free and easy way to support our truly independent journalism
By registering, you will also enjoy limited access to Premium articles, exclusive newsletters, commenting, and virtual events with our leading journalists
Already have an account? sign in
Register for free to continue reading
Registration is a free and easy way to support our truly independent journalism
By registering, you will also enjoy limited access to Premium articles, exclusive newsletters, commenting, and virtual events with our leading journalists
Already have an account? sign in
Join our new commenting forum
Join thought-provoking conversations, follow other Independent readers and see their replies