Brexit: Tory government EU migration plans labelled 'economically illiterate' and 'plainly cruel' amid angry backlash
Ministers accused of planning 'cruel' restrictions which would damage the economy, split up families – and allow rogue bosses to exploit workers
Rob Merrick
Deputy Political Editor
Wednesday 06 September 2017 18:17 Comments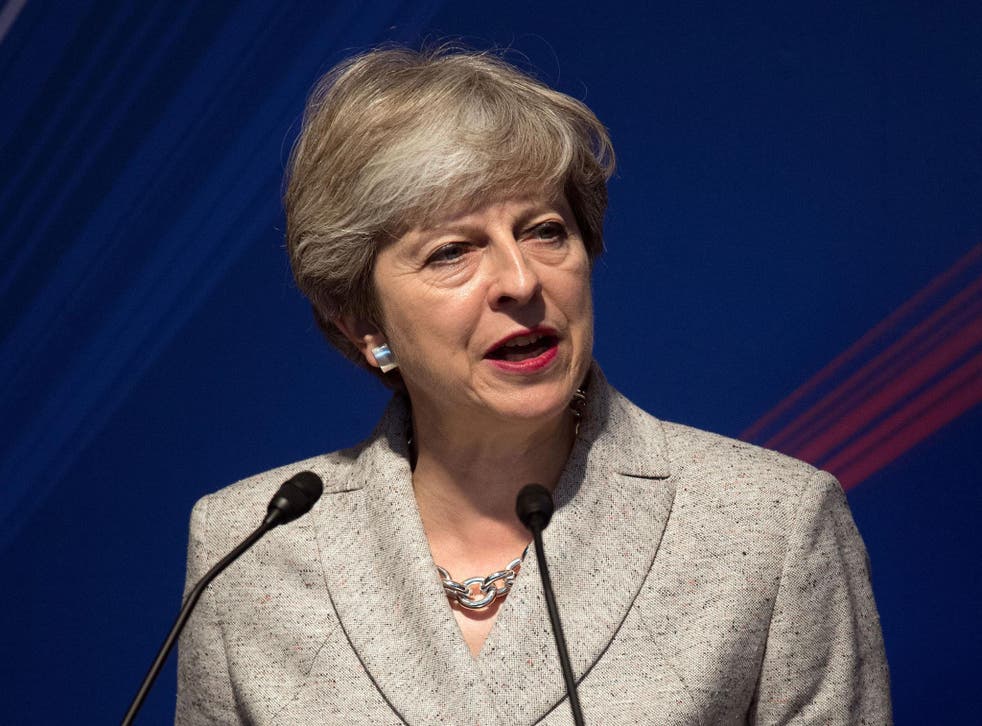 Draconian post-Brexit curbs on immigration revealed in leaked Government proposals would wreck public services and fuel an "underground economy", Theresa May has been told.
The plans – which would strip all newly-arrived EU migrants of their rights to live permanently in Britain, including the highly-skilled – triggered a furious backlash within hours.
Ministers were accused of planning "cruel" restrictions which would not only damage the British economy and the NHS, but allow rogue bosses to exploit migrants and undercut good employers.
The document is also likely to have an impact on the Brexit negotiations because, at a stroke, the day after withdrawal, rights to work in Britain would be replaced by time-limited permits.
Frances O'Grady, the TUC general secretary, condemned the package, saying: "These plans would create an underground economy, encouraging bad bosses to exploit migrants and undercut decent employers offering good jobs."
Green Party co-leader Caroline Lucas said: "The Government's post-Brexit immigration crackdown isn't just economically illiterate, it's plainly cruel too."
Alison McGovern, who co-chairs the Labour campaign for the single market, said: "Our economy and our public services benefit massively from the contributions of EU citizens.
"There are 60,000 working in our NHS alone and many others working in all sectors, including in so-called "low skilled" jobs. Without their efforts, our economy and our public services would be put at risk."
And Ed Davey, the Liberal Democrats' home affairs spokesman, said: "First they send EU citizens deportation letters, now they are plotting to keep out all Europeans bar footballers and brain surgeons."
In July, Home Secretary Amber Rudd had appeared to boost chances of a transitional trade deal with the EU, with extensive access to the single market, by shelving plans for a tougher immigration system for several years.
Instead, the 82-page blueprint sets out how a "numerical cap" would be imposed on the number of visas issued to lower-skilled EU workers, who would be allowed to stay for a maximum of two years.
To be imposed after a transitional period of at least two years, the new visa rules would allow people in "high-skilled occupations" to work for three to five years.
Leaked to The Guardian, the proposals would effectively treat EU nationals seeking work in Britain in the same way as non-Europeans. They would also face tough restrictions on bringing family members.
Yvette Cooper, the chairwoman of the House of Commons Home Affairs Committee, said the proposals made a nonsense of the Home Secretary asking the independent Migration Advisory Committee to explore a new immigration policy.
"What assessment has been done of the impact or the interrelationship between immigration proposals and any trade or single market deal?" she added.
The SNP's Westminster leader Ian Blackford called the leaked proposals "a disgrace" and said the policies could break up families.
However, there was a muted reaction from Labour's frontbench, which is keen to calm tensions with the party's MPs who support immigration curbs.
Diane Abbott, the Shadow Home Secretary, said: "This leaked document is not yet government policy. If it becomes so, we will judge it against the criteria we have laid out."
The document - marked "Official Sensitive" – is believed to be a draft version of an upcoming White Paper circulated among senior officials and politicians, but has not been agreed by ministers.
It reads: "We are minded to grant those in highly skilled occupations, and who have a contract of employment of more than 12 months, a permit lasting three to five years. For those in other occupations, it may be up to two years."
A Government spokesman said: "We do not comment on leaked draft documents.
"We will be setting out our initial proposals for a new immigration system which takes back control of the UK's borders later in the autumn."
Register for free to continue reading
Registration is a free and easy way to support our truly independent journalism
By registering, you will also enjoy limited access to Premium articles, exclusive newsletters, commenting, and virtual events with our leading journalists
Already have an account? sign in
Join our new commenting forum
Join thought-provoking conversations, follow other Independent readers and see their replies