Brexit: UK to 'cut and paste' existing EU trade deals with other countries as it cannot cope with new talks
Liam Fox's admission described as 'yet another broken Brexit promise' by the Liberal Democrats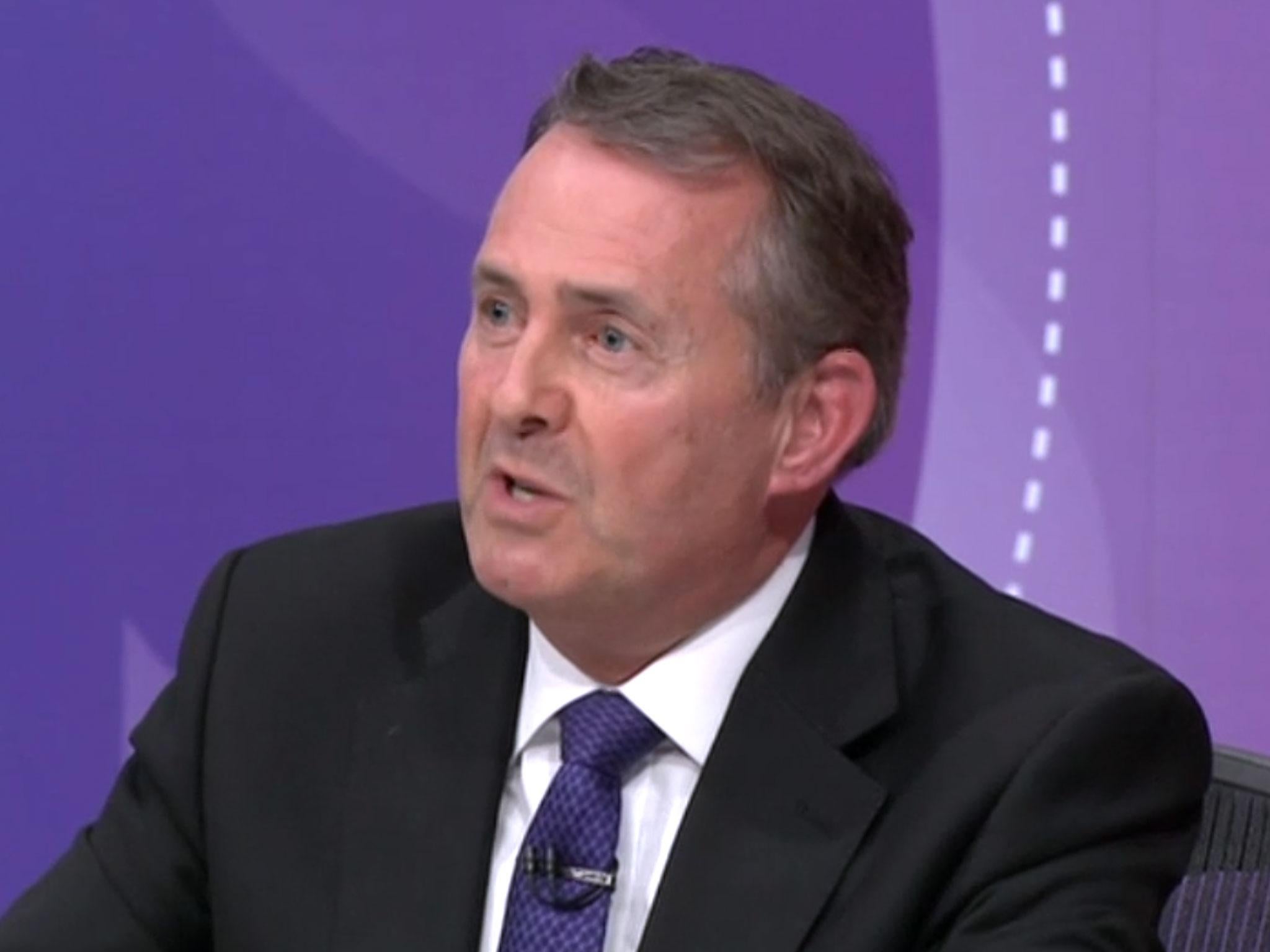 Britain will seek to cut-and-paste existing EU trade deals with other countries because it cannot cope with fresh negotiations, Liam Fox has admitted.
The Brexiteer International Trade Secretary acknowledged his department had told countries seeking a free trade agreement that it lacked the "capacity" to pursue them at present.
Instead, the UK would seek to adopt pre-existing EU trade deals with those countries after Brexit, until they could be updated.
The comments – from the Cabinet minister most bullish about Britain boosting its trade once freed from EU membership – was described as "yet another broken Brexit promise" by the Liberal Democrats.
"First we learned that countries such as Japan and India have no interest in doing separate trade deals with the UK," said Vince Cable, the Liberal Democrat leader.
"Now we learn that, even if there was appetite for such deals, we wouldn't have the capacity to negotiate them.
"The Government is clearly completely underprepared and is presiding over a Whitehall farce. This is like a nightmare divorce, where one partner decides to walk away with no idea of what they will move on to."
Visiting Japan last week, Theresa May first suggested that existing trade deals Britain enjoys because of EU membership would have to be "brought over" after withdrawal.
Explaining why, to the Politico website, Dr Fox said: "There are a number of countries who said they would like to move directly to a new free-trade agreement, but we have said we are simply unable to do that at the moment.
"It requires the willingness of the country involved to want to move the process further on and it's dependent on our own capacity in our own department."
Nevertheless, Dr Fox argued that the requests coming in to strike new deals with the UK were a sign of the global appetite for liberalizing trade with Britain.
However, it is not clear that "third countries" outside the EU will want to simply roll over the same terms and conditions negotiated by the EU, a bloc with almost seven times the number of consumers.
Major economies such as Japan, South Korea and Switzerland are likely to want to extract more concessions from the UK than they are able to from the EU.
Dr Fox insisted the aim was to "provide continuity as we leave the EU, but then to move to more bespoke and more liberal agreements when we are able to do so".
The UK was "already moving" with the United States and was pushing Brussels to tie up its deal with Japan – agreed in principle in July - before Britain leaves in March 2019.
However, countries such as Japan have warned it is impossible to determine what a deal with the UK would look like until the Brexit deal is done – and Britain's future access to the EU market is clear.
Join our commenting forum
Join thought-provoking conversations, follow other Independent readers and see their replies